Looking for our most recent news?
It looks like you've found some great information, but it might be a little outdated. For our most recent news on new home communities, financing options, and upcoming events visit our News page or browse our current new home communities.
If you're a new homeowner, your home is most likely the hottest spot for hosting holidays, little celebrations, and big special occasions. Appetizers set the mood and are an easy way to elevate any get-together. Impress your guests with the perfect party hosting trend on the market right now: a charcuterie board. The best part of these stylish cheese boards is their versatility. You can make it your own, mix and match flavors, and complement the theme of any get-together. Here are two spectacular spreads to impress your guests, whether you're hosting a proper party or a casual happy hour. 
Where do I Start?
First, you'll need to select your elements. Typical components include: thin cured and hard meats, various cheeses, herbs, crackers, fruit, jelly or jam, spreads, and nuts. Again, you have the freedom to choose how extravagant you want your spread to be. Some popular suggestions are: 
Meats: prosciutto, salami, and soppressata
Cheeses: smoked gouda, cheddar, brie, and Havarti
Accents: hummus, crackers, grapes, figs, pickles, sweet jams, and breads
A charcuterie board is more than just food, it is a visual experience too. Find a classic wood or slate board for aesthetics and get to arranging. Depending on the theme, you can add pops of color with serving bowls, cheese knives, or labels for the ingredients. To begin, add your cheese first, spread across the board. The trick to the meats is to pair them properly and fold or fan them to create visual depth. Crackers can also add character when you choose different shapes and colors. Fill in the blanks with the fruit, herbs for greenery, and other accents from the list above.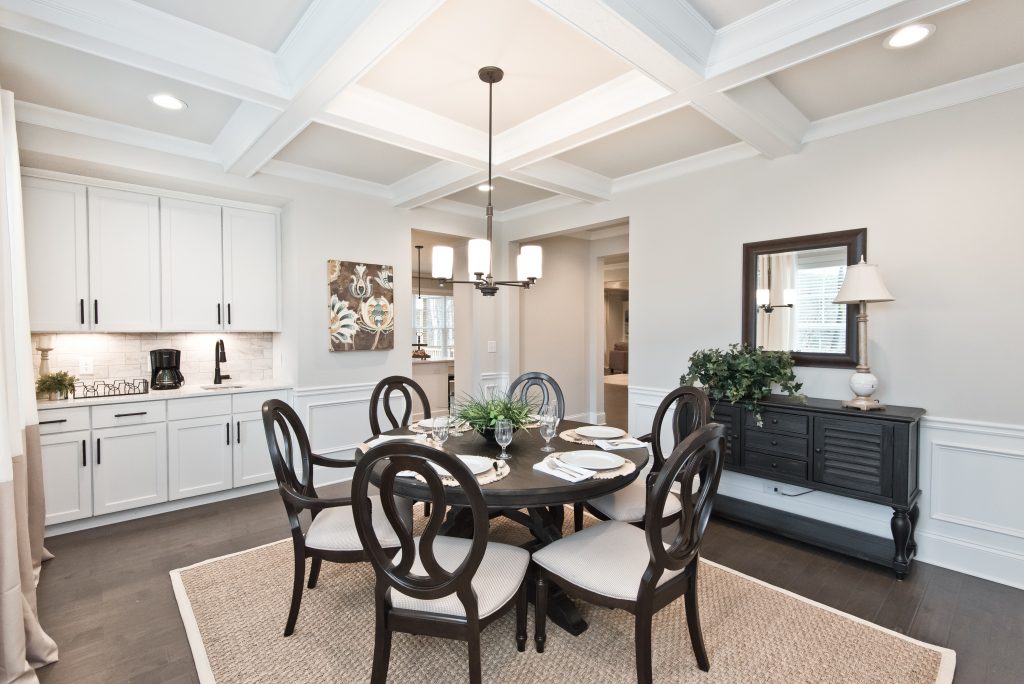 A Traditional, Sophisticated Board
For a sophisticated party, like a New Years celebration or a formal dinner at home, an elegant, yet over-the-top charcuterie board will fit the theme best. You'll want to stick to the traditional elements and accents, add beverages that complement your ingredients, and use the entertaining spaces of your home to the fullest. 
Kerley Family Homes communities are designed with open-concept entertaining spaces so you can make the most of your hosting adventures. Set up the spread in your breakfast area for high foot traffic or formal dining room for convenience while sharing drinks before the main course. Our Signatures Series homes have formal dining rooms, with details like coffered ceilings, wet bars, extra storage, and judges paneling. Check out our Signature Series communities to learn more: Gunnerson Pointe and Entrenchment Hill.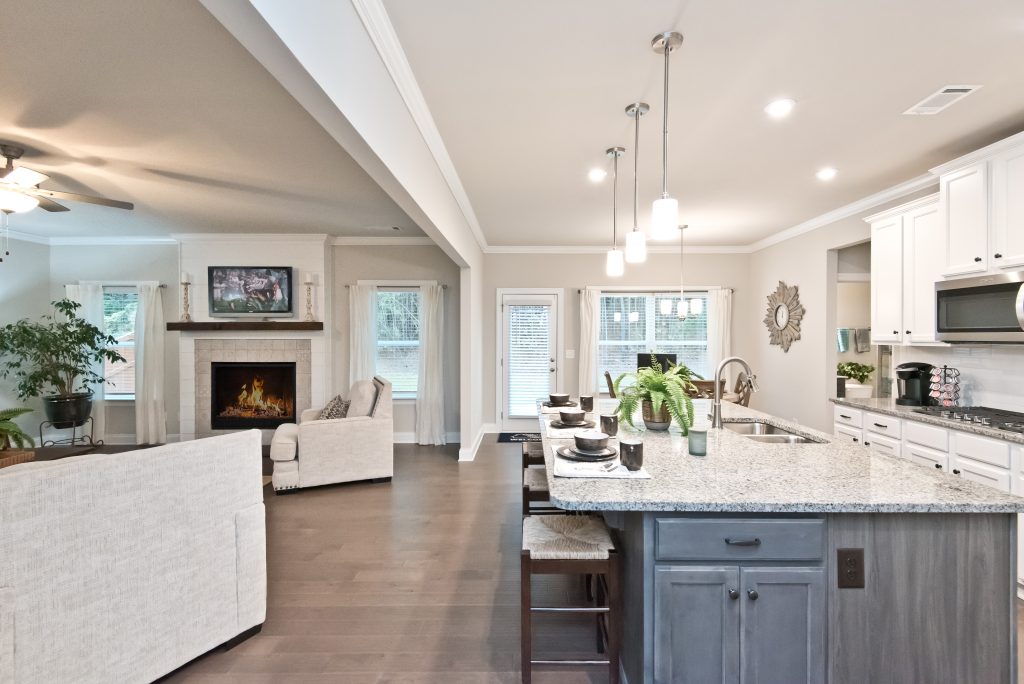 A Saturday or Sunday Tailgate Board 
Whether you watch college or pro football on the weekends, cheering on your favorite team is better with friends and family. Finger foods are must on game days, and a charcuterie board filled with the favorites will be a hit. Pick your favorite traditional ingredients and then have a little fun to make it more casual. Make it game-day ready by adding your favorite dip, like buffalo chicken or spinach artichoke. Plus, you can never go wrong with pigs-in-a-blanket and chicken and waffle skewers!
Welcoming family rooms, chef's kitchens, and patios await you and your guests in many Kerley Family Homes neighborhoods. A standard design in many of our homes, the family room, kitchens, and deck/patio are connected for seamless entertainment. You could have the game on the tv, hamburgers cooking on the grill, and the charcuterie board on your oversized kitchen island. Our Preston floor plan at The Reserve at Chapel Hill in Douglasville is the perfect example of this amazing entertaining set-up.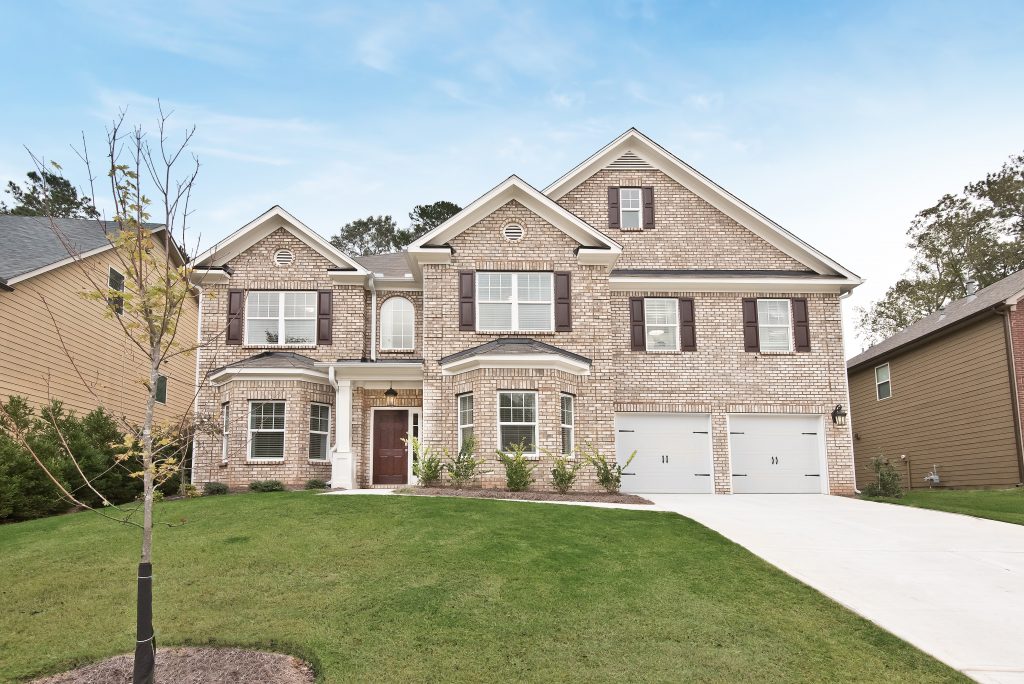 The Perfect Backdrop for Hosting
You have the basics down for the perfect charcuterie board for any party, casual or formal. Now, you just need the perfect backdrop! Discover our communities across Metro Atlanta. With value in mind, you'll find new construction homes designed with top-notch quality, features, and styles. Each home is built to provide a lifetime of continuous comfort, happiness, and excitement. What are you waiting for?