One of the most significant decisions you'll face when purchasing a home is whether to buy a brand-new home or opt for a resale property. Both options have advantages and drawbacks; the choice ultimately depends on your preferences, priorities, and budget. All prospective Kerley Family Home buyers are considering a new home. Still, for buyers who need more information about the comparisons between these two decisions, we'll explore the key factors and discover how new homes could be the better investment for your family in the long run.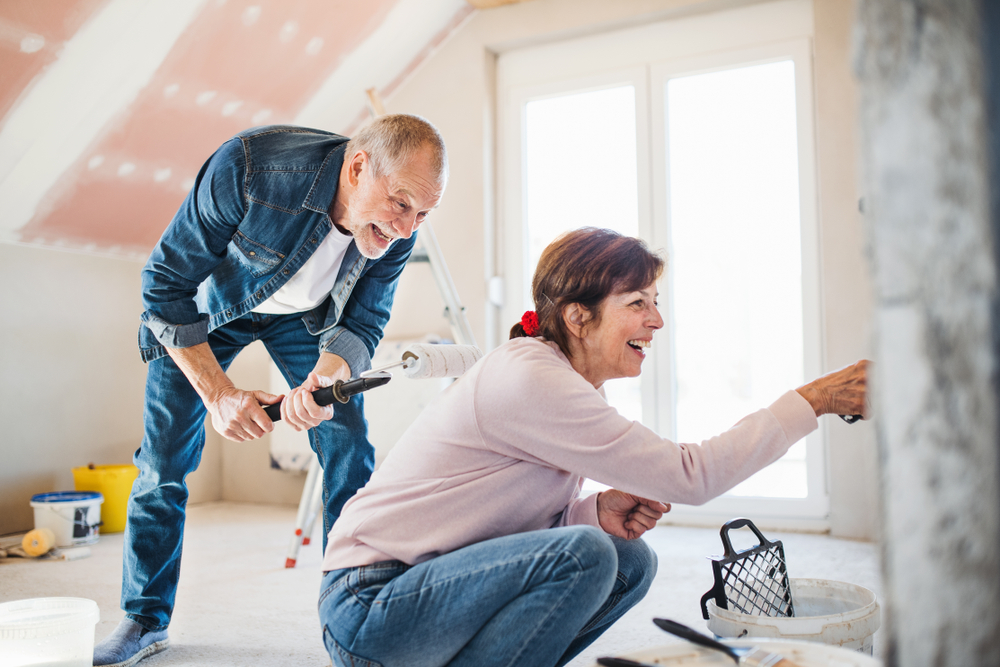 Less Maintenance & Renovations 
Watching home renovation shows on HGTV might be your favorite pastime, but what happens when your house needs a complete upgrade? 
While buying a resale property may pay off when you initially purchase a home at a lower price, you may have maintenance and renovations in the future. A broken garage door opener, leaky pipes, and mysterious ceiling stains aren't things you'll need to prepare to fix when you purchase a new house from Kerley Family Homes. We offer our homeowners the best quality home builds on the market with the luxury, value, and affordability we're known for.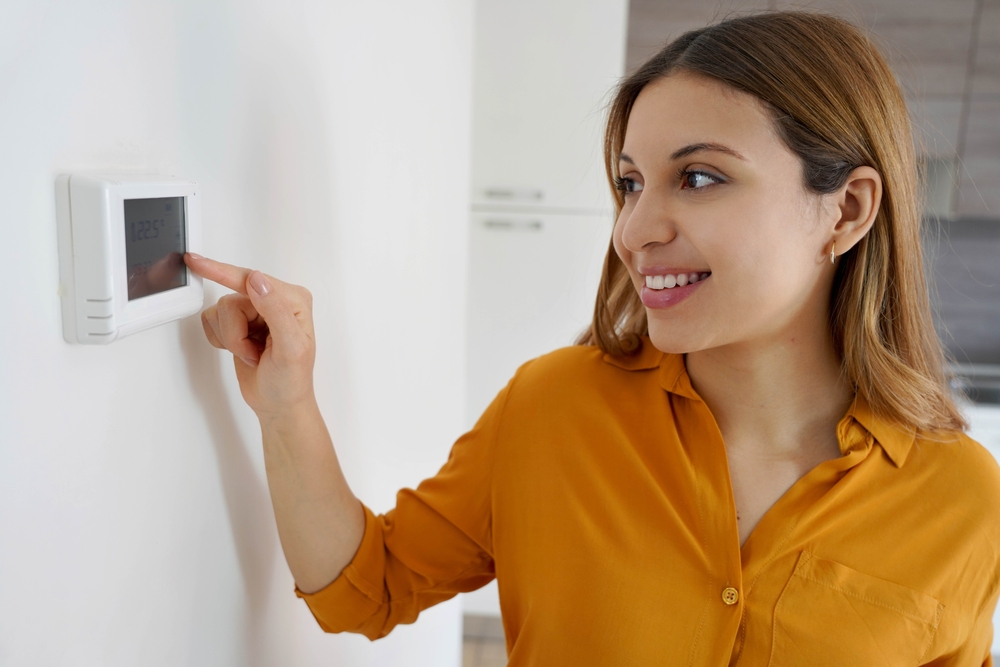 Energy-Efficient Features in New Homes
It's easy to see that today's new homes are built to be more energy efficient. Although homes built after 2000 are on average 30% larger, studies show that "Newer homes use about 20 percent less energy to heat their internal space." Reason being, energy codes require stricter regulations on circulation for improved standards of windows and insulation that builders must adhere to. More energy-efficient features can help homeowners save on their energy bills each month, and it also supports the continued inclusion of sustainable designs in new homes. If you're considering buying a new home, Kerley Family Homes is a great choice to maximize potential energy savings.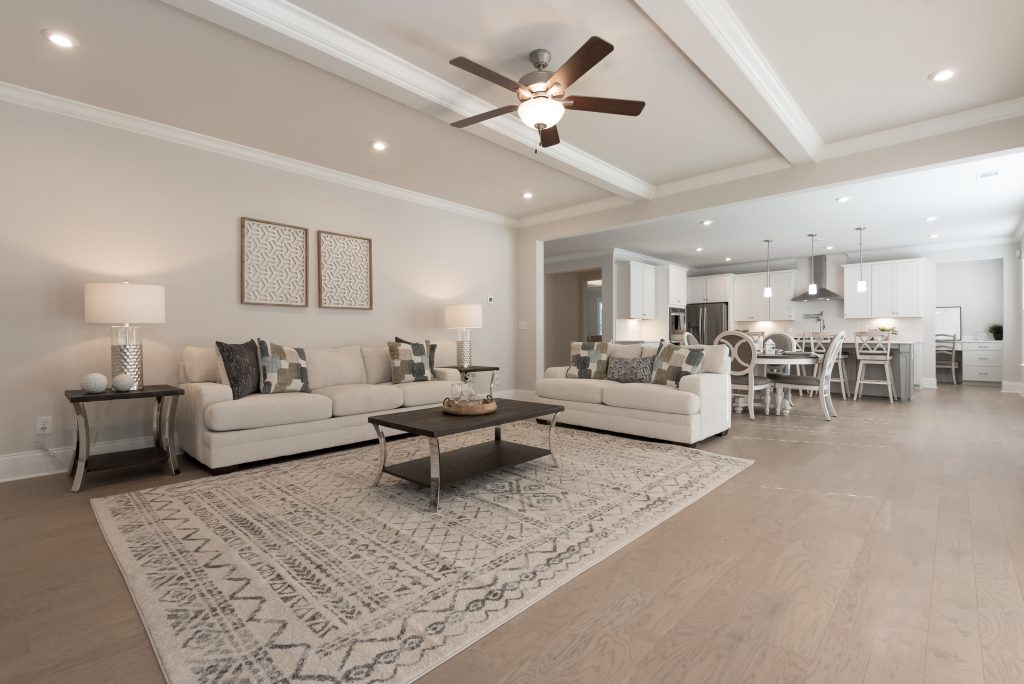 Design the Home of Your Dreams 
It's not always easy to find a home that perfectly fits your family's needs. You may have multiple kids who want their own rooms, require a first-floor master suite for accessibility purposes, need extra storage in a basement or garage, or love to entertain outdoors in your backyard. Whatever your stipulations are, you might think a move-in-ready resale home can be tolerable as long as you have a roof over your head. Don't let the homebuying process make a quick decision seem like the best choice. Imagine buying your new home and being able to design it exactly how you want! 
We are committed to providing our new homeowners with design options they can't find anywhere else. That way, you and your family can love where you live and know you're receiving our stellar Kerley Family Homes value!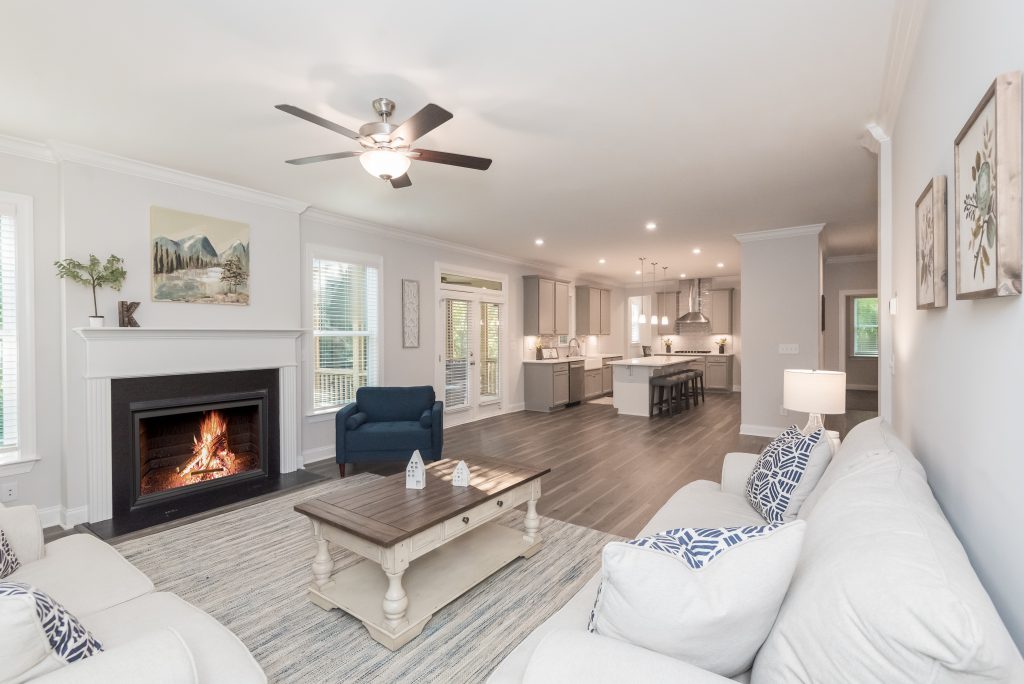 Higher Resale Value 
A previously owned home has the advantage of being more cost-effective, but the costs of renovations have risen in recent years. This means that investing in a new home may be the wiser decision. New homes allow you to skip the hassle of renovating, and they typically have a higher resale value and hold their value longer, making them a worthwhile investment. Our new homes in Metro Atlanta come with modern floor plans like open-concept living areas, flex rooms for entertainment and lounging, and unique fixtures, including granite countertops and coffered ceilings. Luxury features like these provide outstanding appeal for your guests and give your home a visually appealing aesthetic that excels in the resale market if you sell in the future. 
We've discussed why a move-in-ready resale might not be the best choice for you, but have you considered a new move-in-ready home? We have many new single-family homes and townhomes across Metro Atlanta that can close in 60 days or less! Imagine settling into your space in the next few weeks and enjoying the modern appliances, amenities, and features a new home provides. 

Mortgage Financing & Refinancing 
Finding a mortgage financing company can take time and effort. When you finally find one that works for your family, refinancing your mortgage in the future can be a headache. With KFH Mortgage, you don't have to worry about paying for your new home using an outside lender. From start to finish, you can work with the same company that does business together every day, making this an efficient and easy process. Kerley Family Homes and KFH Mortgage work hand-in-hand to give you the best offer on your home. If you ever need to refinance, you can use our no-cost refinance program from 6-18 months after closing. Now, that's a deal that can't be beaten! 
When you decide what type of home is best for you and your family, a new home with all the time, money, and energy is an enticing offer. At Kerley Family Homes, we aim to give you the home you've always dreamed of. Contact an agent for more information on our available new and move-in-ready homes across Metro Atlanta that can close before the end of the year! 
*©2023 KFH Mortgage, LLC, 3957 South Main Street A, Acworth, GA 30101. NMLS #2452994. All rights reserved. www.KFHMortgage.com. Loans subject to credit, underwriting, and property approval. Not all loans available in all areas, and not all borrowers will qualify. This is not a commitment to lend. Terms and programs subject to change without notice. Home loan products may involve appraisal fees, title search fees, and other fees, but there is no cost to obtain details or apply. Other terms and conditions apply. Some loans may be government insured. We are pledged to the letter and spirit of the United States policy for the achievement of equal housing opportunity throughout the Nation. We encourage and support an affirmative advertising and marketing program in which there are no barriers to obtaining housing because of race, color, religion, sex, handicap, familial status, or national origin. Provided as informational only. EQUAL HOUSING LENDER