Looking for our most recent news?
It looks like you've found some great information, but it might be a little outdated. For our most recent news on new home communities, financing options, and upcoming events visit our News page or browse our current new home communities.
Choosing a builder's inventory home from Kerley can make the homebuying process much more efficient and lower stress than building from scratch. Once you find a gorgeous home that you can imagine yourself enjoying life in, you can move in within a matter of weeks. Traditional construction delays, such as weather or materials, are rarely a factor with an inventory home. Additionally, with such a short time frame, you won't have to worry about waiting for your new home to be built, because it's already right there for you!
In terms of style, Kerley Family Homes are beyond the conventional lookalikes that are just the same as the neighbors' homes. In Kerley Family Homes communities, there are an abundance of unique dream homes to choose from and call your own. Learn more about the homes in our communities below!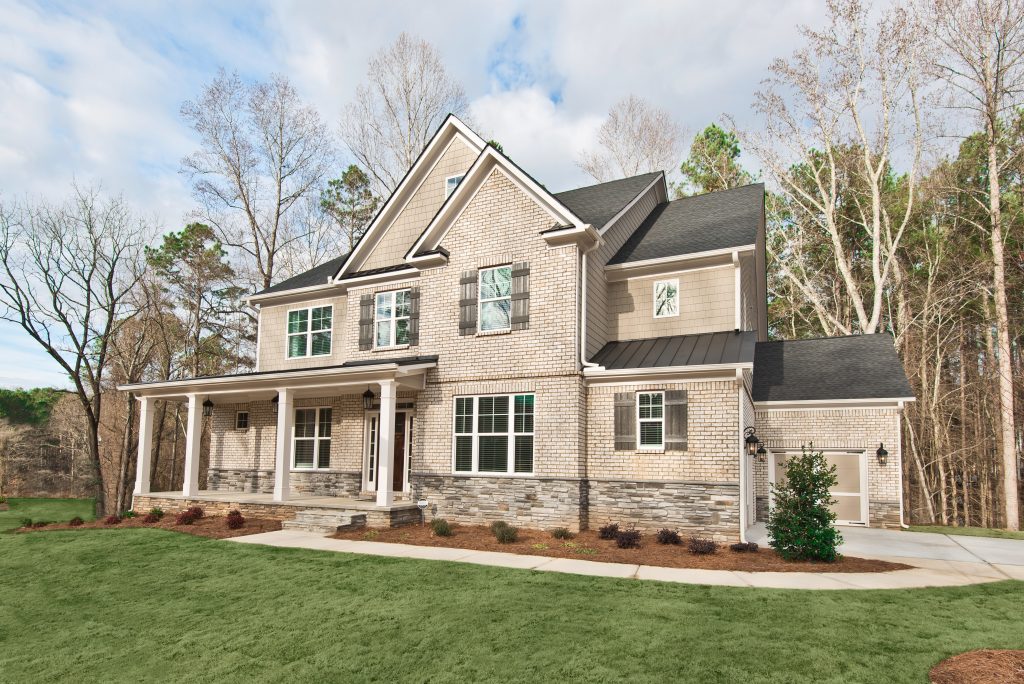 Gunnerson Pointe
Gunnerson Pointe is a quiet, beautiful neighborhood in Kennesaw. Among the lavish features in these homes are expansive dining and office spaces, for easy entertaining and dining. In the master suite, you'll find room for a sitting area, making it the perfect quiet area to lounge in your chair and unwind after a long week of work. The master bathroom features a walk-in glass shower, along with a luxurious garden tub designed to ease your muscles and elevate your mood. Also inside the master bathroom is a separate walk-in glass shower. Below the main floor, you will also find an open basement, perfect for setting up a workshop, a flex space, or for storing things securely.

Ozora Lake
Ozora Lake is a lavish community located in the lovely city of Loganville. The homes here offer broad, open kitchens – perfect for cooking meals with the family. You'll also find roomy living areas large enough for a gathering of family and friends. Finally, Ozora Lake homes have rich and regal master bathrooms, with roomy garden tubs to decompress in after a long day. The neighborhood even includes a community pool, playground, and tennis court for the entire family to enjoy.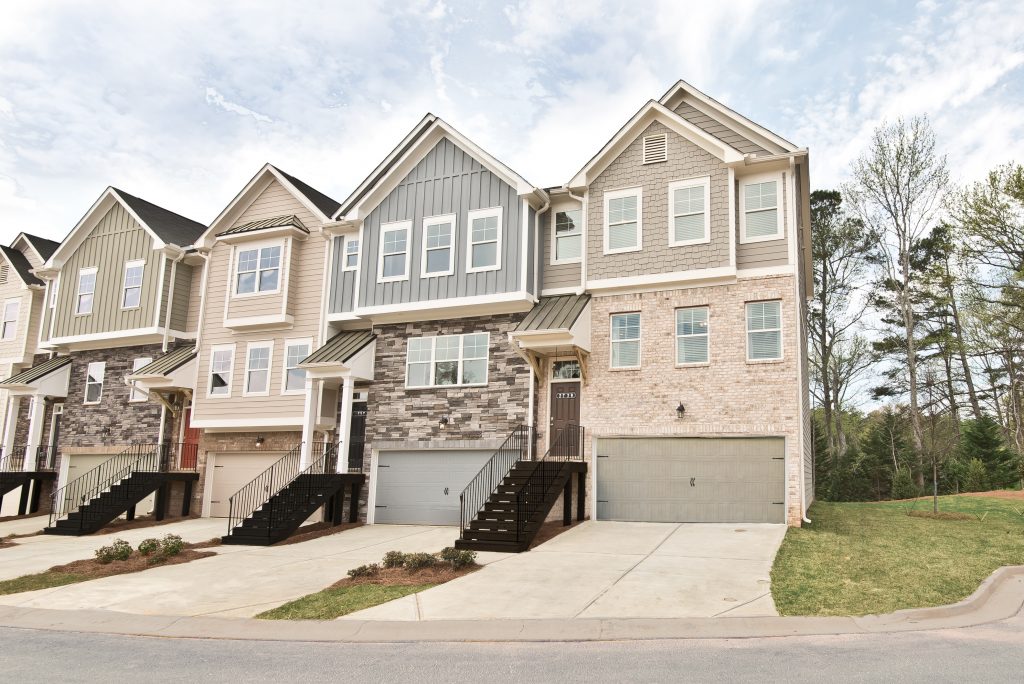 Cantrell Crossing
Cantrell Crossing is the newest Kerley townhome community in Kennesaw. Backyards here include fences and are spacious enough for plenty of pet play. Inside, you'll find roomy living areas perfect for lounging on weekday evenings. Also included are convenient two-car garages. Additionally, these homes are quietly tucked away from noisy late-night traffic, and they're a dog-walking distance from Swift-Cantrell park.
Buying Builder's Inventory with Kerley
Buying a builder's inventory home from Kerley Family Homes is a wonderful choice for those who are looking for a change from the cookie-cutter homes we see too often, without the wait. With lovely communities such as Ozora Lake, Gunnerson Pointe, and Cantrell Crossing, in even lovelier locations, we're confident in helping you find the perfect home for you. Speak with an agent today to get started on owning your dream home!