Did you feel that? A familiar chill is in the air, and the incoming fall weather is the culprit. Now that summer is winding down and spooky season is upon us, it's time to clean up your curb and make your front yard shine with seasonal flowers and holiday decor. If you plan to decorate your home this year, don't forget to add a pumpkin or a bright, colorful chrysanthemum flower pot beside your front door! Including these small details makes your home more inviting and is a friendly welcome to the new season. 
Kerley Family Homes is a top choice builder for prospective homebuyers looking for spacious, safe, and affordable homes in communities across Metro Atlanta. We have various move-in-ready homes in our single-family and townhome communities that can close in 60 days or less and by the end of the year! That shopping cart of pumpkins, ghost pillows, and black paper bats will go to good use this year if you buy a home from Kerley Family Homes—where value is our #1 priority.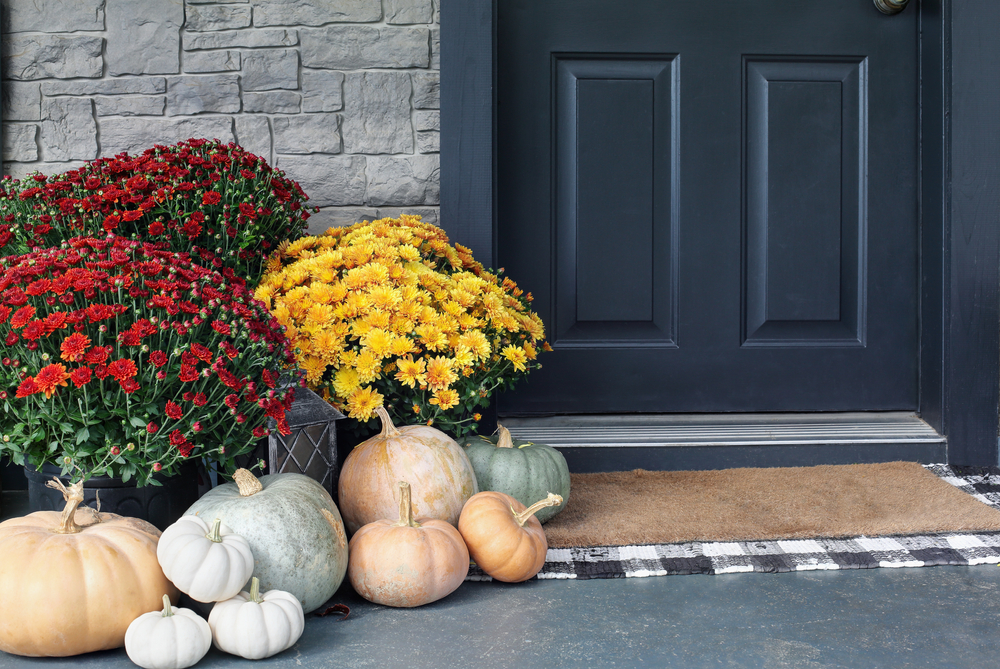 Improve Your Front Entry
Many new homeowners focus on incorporating fall decor inside of their homes and choose to leave their porch or front door empty. You can stand out from your neighbors and really "wow" your friends and family who visit by enhancing your outdoor entryway. Consider buying a fall-themed wreath for your front door and a welcome mat with a gingham pattern to add character to your home. 
Invest in Quality Landscaping 
Something else that can add a nice touch to your outdoor space is investing in quality landscaping. Expertly trimmed front bushes, cut green grass without weeds, and a debris-free driveway are just as crucial in establishing excellent curb appeal as adding fall decorations. If subtle decor is more up your alley, don't forget this essential step!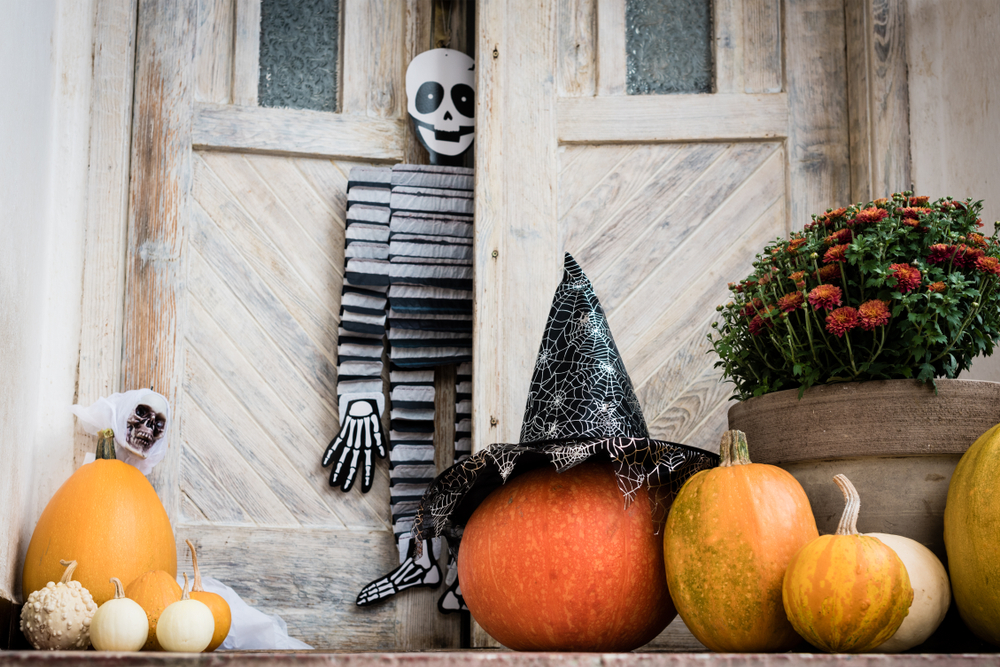 Decorate With Fall Flowers and Vegetables 
As you decorate your home for fall, shop for colorful seasonal plants to add to your front porch. There are many colorful varieties of hardy plants in Georgia. Violas, pansies, chrysanthemums, snapdragons, and dusty miller all grow exceptionally well during this season. They adapt well to the changing weather and can stay alive in some of the coldest temperatures as fall turns into winter later in the year. Make sure to buy some vibrant purple decorative cabbage and squash in various hues. These vegetables make a lovely addition to your curated plant pots and ensure they look like a florist delivered them! 
Hang Lights and Add Lanterns  
Outdoor decor is fun to look at in the daytime, but what about decor that's just as eye-catching in the dark? Add a string of lights and incorporate fall-colored lanterns in red, orange, and black to immediately add style to your steps and front doorway. Use the lights in practical ways as an extra light when you're reading, playing with the kids, or simply relaxing with a mug of apple cider or hot chocolate. 
Include Fall-Themed or Halloween Decorations 
Do you want a classic fall theme for your outdoor decor with cornstalks and scarecrows, or is your plan to add inflatable ghosts, ghouls, and goblins for a scary Halloween vibe? No matter which theme you choose, these fun features add an extra layer of imagination to your home. Get in the holiday spirit this year and make your home the best on the block or the talk of the entire neighborhood. Check out our Pinterest for more outdoor fall decor ideas! 
Our five tips for amazing fall curb appeal will help you and your family bring in the holiday season with spooky style and family-friendly fun. Kerley Family Homes is ready to give your family the home they've dreamed of this year. Contact an agent to learn more about our current promotions and homes that can close in 60 days or less and by the end of the year!