The home-buying experience is an exciting time because, along with deciding between carpet or hardwood flooring and white or brown cabinets, you're envisioning your future in a new community. At the Kerley Design Studio, we understand that signing a contract on a new home is just a step in the process. Next, you'll need to prepare for your Kerley Design Studio appointment! If you're looking for a new home in one of our neighborhoods, or have just purchased one of our homes, here's what you can expect when you visit the Design Studio.
Our Process
Design Studio appointments have a duration of up to three hours. If you need more time to finalize your selections, your designer can work with you on the best way to extend your appointment or schedule a follow-up. For an opportunity to explore design choices at your own pace, Design Previews are on the second Saturday of each month, from 10 a.m. to 2 p.m. This time is perfect for casually viewing the available options and asking questions. During the official appointment, a dedicated KFH designer will guide homeowners through each room and finalize all the choices.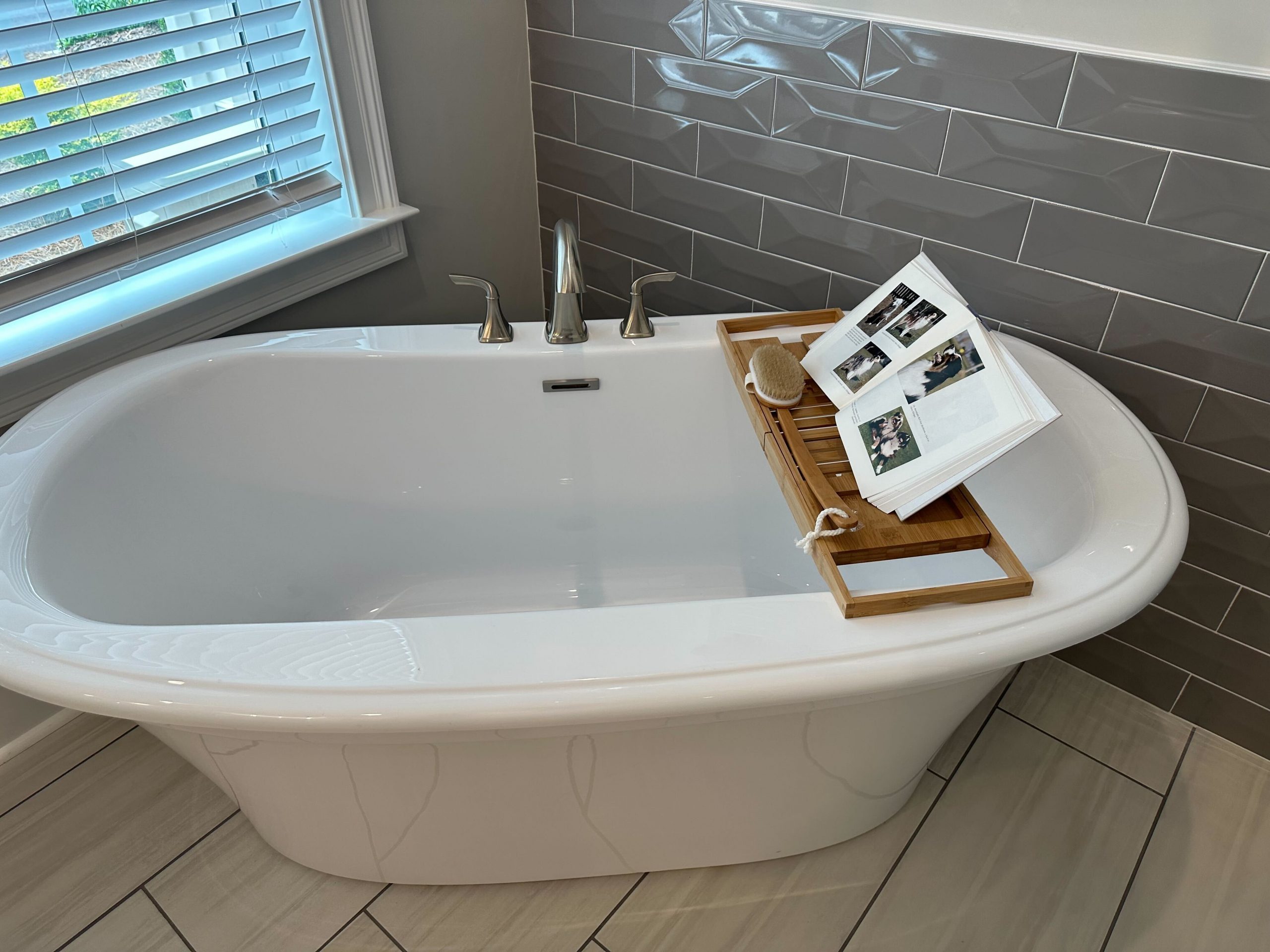 How to Prepare for Your Appointment 
After accepting your offer on a new home from Kerley Family Homes, one of our Design Consultants will contact you to arrange a design appointment. Now the real fun begins! As you prepare, we recommend new homeowners explore our Pinterest page, where you can find inspiration and envision your ideal home. Browse exciting color schemes and countertop options! Decide if you want vintage pink tile in your bathroom or if a farmhouse sink is what you want to splurge on. As you explore, start compiling a list of questions to send to our Design Studio experts before your official appointment day. Don't forget to read through the "Preparing for Your Design Appointment" packet that will be emailed to you before your visit! During the appointment, our talented designers will take the time to understand your unique preferences that drive your vision for designing your new home.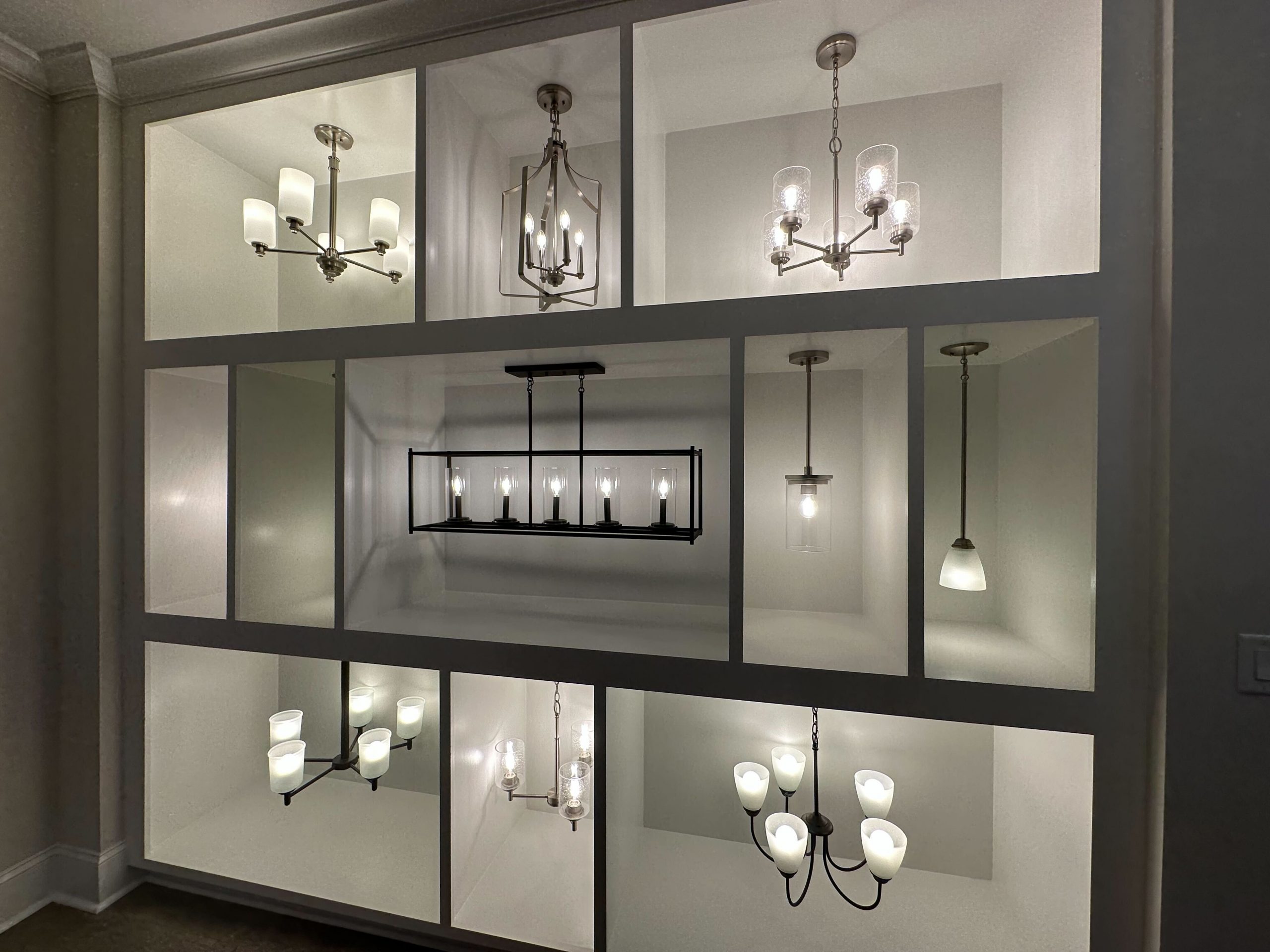 The Design Options are Endless 
We aim to assist you in selecting each feature for your new home. From ambient lighting fixtures, brick and granite exterior details, and cabinet wood colors, you can browse at least four levels of options for each design choice until you find the perfect fit. You can choose every element for your new home, down to the grout color between the bricks! Our unique options will provide beautiful curbside appeal for your new home. 
At your Design Studio appointment, you will select cabinets, hardware, countertops, flooring, lighting, appliances, and more. Each category is separated into several themes, which helps the process run efficiently. Our design team will lay your choices out together, so you can see how specific designs pair together. Browse our design options here.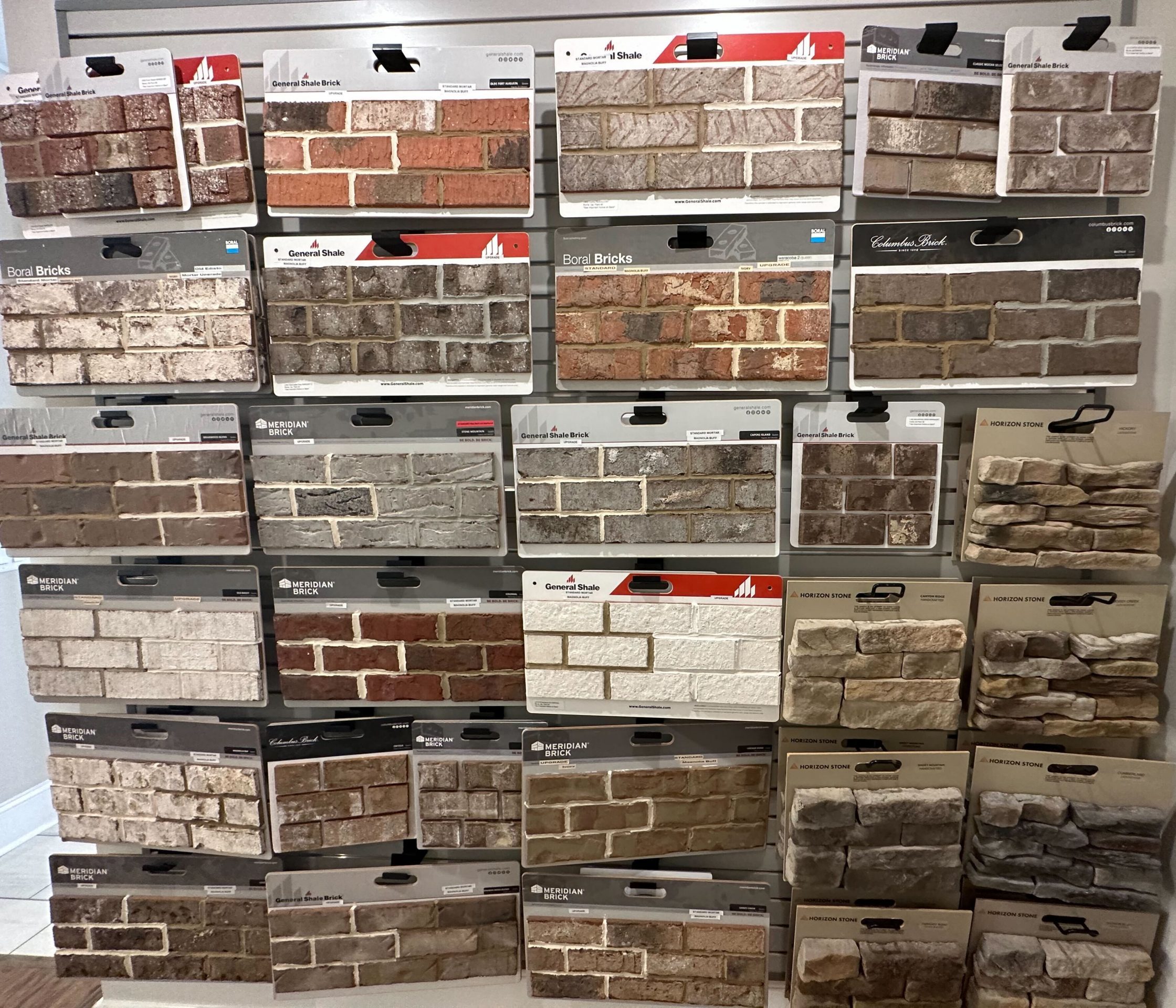 Frequently Asked Questions: Before Your Design Studio Appointment
An essential part of the preparation process is receiving answers to your questions. We want to make sure your time in our studio is efficient and enjoyable. Read on to find the answers to our most common questions! 
Can I bring my children to the appointment? 
Since the Design Studio appointments last a few hours, we recommend not bringing your children to alleviate potential distractions.  
Will I be allowed to change my design choices after the appointment? 
Yes, you can make changes depending on the timing of your request, the nature of the change, and the stage of your new home; there may be a Change Order Fee.
Are all design features included in the total price of the home? 
No, certain features are not included in the total price. Some design features are standard, but several levels with varying prices offer additional options. For example, upgrades like window screens, garage door openers, and light fixtures are available based on your selected home and the community's prevailing styles. 
Which rooms take the longest time to design?
The kitchen and owner's bathroom are routinely the longest part of the design process for homeowners. We highly encourage you to spend time with each decision-maker in your new home purchase to agree on styles and goals before coming to your appointment. This will give you the most value by reducing unexpected disagreements over fundamentals, such as stone, ceramic tile, or cabinet finishes.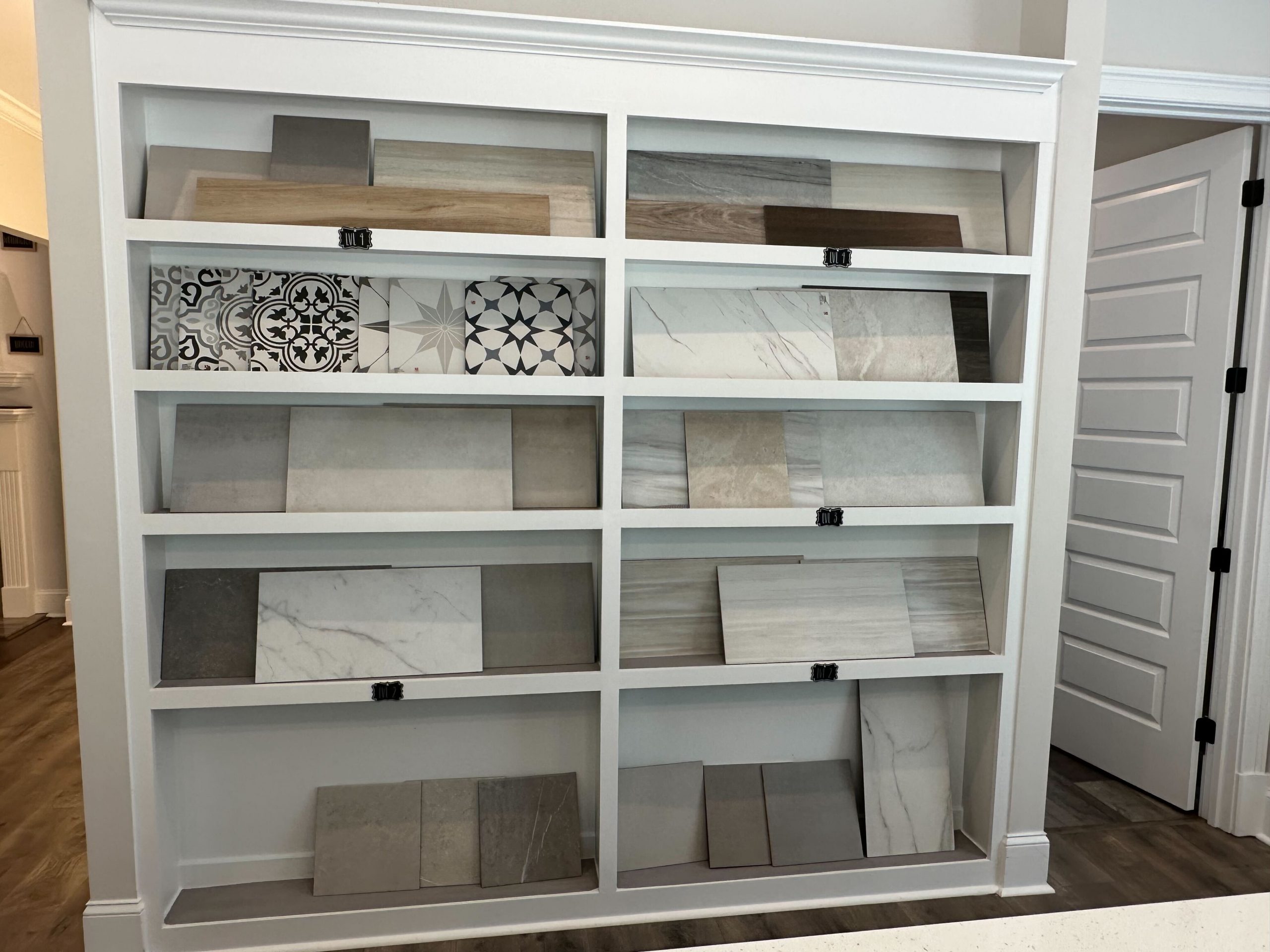 Booking Your Appointment
Once you begin buying your new home from Kerley Family Homes, our sales agent will help you make your Design Studio appointment. We have been in the home building business since 2007, and we're committed to offering unique promotions, educating our buyers about the home buying process, and providing our new homeowners with design options they can't find anywhere else. That way, you and your family can love where you live and know you're receiving our stellar Kerley Family Homes value! 
We look forward to meeting you at our Design Studio and helping you curate the home of your dreams! 
Note: Design option availability and selection may vary with the stage of the building, community regulations, and price. Please reach out to our design team for the most up-to-date information.