OUR

PROCESS

The Design Studio by Kerley Family Homes is your home inspiration to endless possibilities. Here you will encounter a grand selection of bath and kitchen vignettes that span through various genres and tastes. We also offer inspiration, you will find our sample galleries that include cabinets, countertops, and flooring.

DESIGN APPOINTMENTS

After purchasing a home with Kerley Family Homes, a Designer will contact you to set up your Design Appointment. We believe inspiration is everywhere, to bring out the designer in you, we have linked our Design options to Pinterest to assist you with creating your Dream Home Board.

FIND INSPIRATION

Once at the Studio, the very first thing we will do is get to know you. We want to hear your ideas and take a look at your Dream Home Board to find out more about your style!
PERSONALIZE
Get an idea of the options we provided for other home buyers just like you. Our interactive gallery is a perfect place to start liking and sharing your tastes with our design professionals.
DESIGN OPTIONS
A visual gallery of design options available for your new home, including tile, fixtures, and hardware.
LOCATION
The Kerley Family Homes Design Studio is by appointment only.
Design studio appointments are intended for buyers only.  We strongly encourage you make childcare arrangements during your appointment and give yourself the gift of focused design time so you are able to create a beautiful home for your family to enjoy for years to come! Contact your sales agent with any questions about the Design Studio appointments.
OUR TEAM
Pearl
Lead Designer
I joined Kerley Family Homes in the spring of 2017, and I am proud to be a part of our Design Team. Building a new home is a great achievement in a person's life, and it is my goal to make it a memorable experience. I achieve this by determining what is on their wish list, and by showing them all of the beautiful options available to personalize their home, while staying within their budget. I've heard buyers say that it is like being in a candy store! It is very rewarding helping a buyer design their dream home.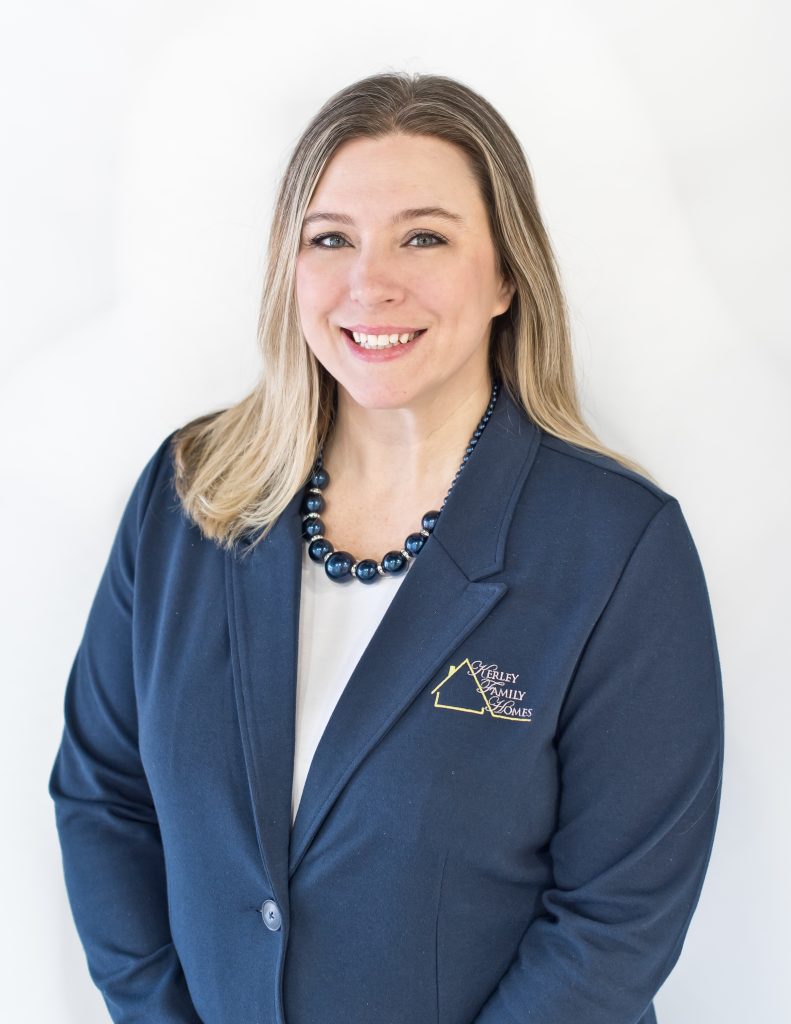 Angela Lee
Marketing and Design Consultant
I have been with Kerley Family Homes since January of 2018. During that time I have had the pleasure of performing in multiple roles including Marketing, Sales, and now Design. Our slogan is something I believe in: "At Kerley Family Homes, it's All About Value". We at Kerley Family Homes help people find and create the place they will call "Home". This is something that I take great pride in. As part of the Design team, I help the buyer by offering personalized service, paying attention to detail and encouraging their personal touches to the design elements while creating a remarkable experience for the new homeowners.