The holiday season is typically associated with fun traditions, festive events, and spending time with loved ones. However, many prospective homebuyers are surprised to know that it's also a good time to buy a house. While most people might assume that the winter months are a less-than-ideal time to enter the real estate market, there are several reasons why the holidays can be an excellent time to make this important investment.
Kerley Family Homes wants to help you make your dream of owning a home into a reality this year. We have move-in ready homes in metro Atlanta that are selling fast! Move into your new home before the holidays and take advantage of our incredible incentives, where you can receive up to $40K* to use towards closing costs, design upgrades, and interest rate buy-downs. Don't put it off any longer; Save Your Way today!
Less Competition
One of the key advantages of house hunting during the holidays is reduced competition from other buyers. Many potential buyers put their home search on hold to focus on holiday celebrations and travel plans. This means fewer people are actively competing for available homes, resulting in decreased demand. As a buyer, you're less likely to find yourself in bidding wars during the holidays or feel like you need to rush the process because there are several people looking at the home you want to purchase.
Potential Tax Benefits
The end of the year is when many people are thinking about taxes, and buying a house can offer some great potential tax benefits. Mortgage interest and property taxes are often tax-deductible, and purchasing a home in December could allow you to claim these deductions when you file your tax return. It's essential to consult with a tax professional for specific advice regarding your situation.
More Attention from Real Estate Professionals
If you're the type of buyer who appreciates check-ins, personal calls, and a lot of attention to detail, the holiday season is the best time for you to look at properties. Real estate agents, mortgage brokers, and other professionals in the industry typically have more time and attention to spare during the holidays. With fewer clients to attend to, you're likely to receive more personalized service, quicker responses, and a smoother buying experience.

Price Flexibility and Holiday Incentives
Many homebuilders are motivated to close deals on new homes before the year ends, which can make them more willing to offer exclusive incentives you won't find at any other time of year. This flexibility could potentially save you money on your new home. As previously mentioned, Kerley Family Homes' biggest incentive of the year, Save Your Way, is giving homebuyers up to $40k* to use towards closing costs, design upgrades, and interest rate buy-downs! This is your sign to buy a new home from Kerley Family Homes before the year ends!
A True Feel for the Neighborhood
The holiday season is a great time to take a tour (or two) of your potential new neighborhood. You'll be able to see holiday decorations and how neighbors come together for seasonal events. Not to mention you can observe the noise levels and landscaping upkeep of the various homes in your community. This time touring your potential neighborhood will help you determine if the area aligns with your lifestyle and preferences.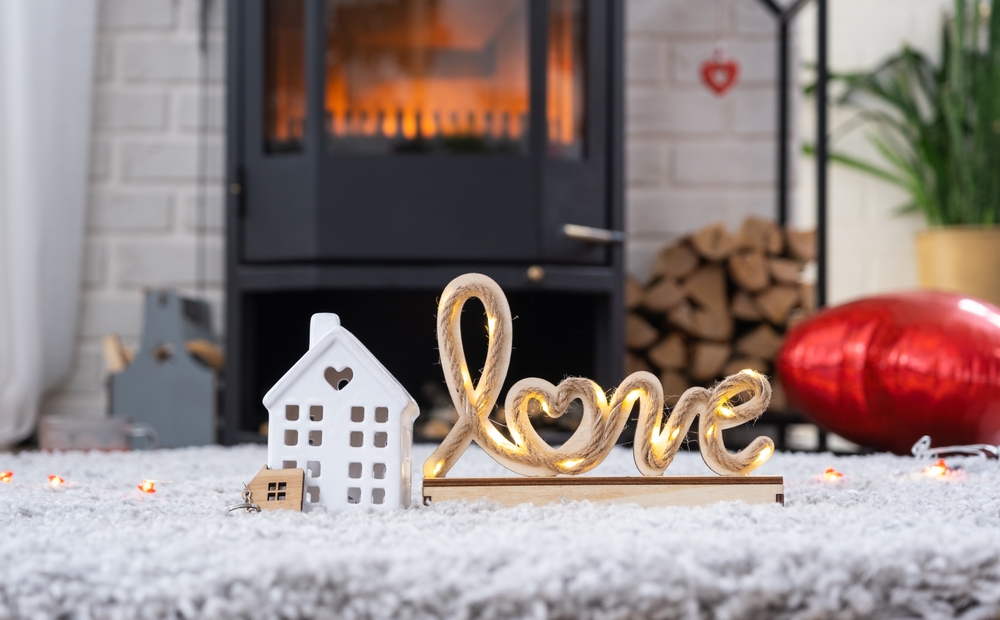 Buying a house during the holidays can be a smart move that offers great advantages for savvy homebuyers. If you're considering buying a new home from Kerley Family Homes, don't let the festive lights and seasonal events deter you; instead, grab a great deal on your home this holiday season and ring in the new year in style! Contact an agent today to learn more about our move-in ready homes in metro Atlanta that can close in 60 days or less!
*Promotion for LIMITED TIME ONLY based on available inventory. Promotion and rates are subject to change. See agent for details. All information is believed to be accurate but is not warranted and is subject to errors, omissions, changes, or withdrawal without notice. ©2023 Kerley Family Homes and KFH Realty. Equal Housing Opportunity