Congratulations, you're a new homeowner! 
After months of preparations–attending open house events, meeting with your agent, and signing the closing documents–you can finally say you own a home. Now it's time to celebrate! Hosting a housewarming party is a great way to welcome family and friends into your new space. To have a memorable party, you'll need to finalize a few essential details, like solidifying your seating arrangements, buying food and drinks, and finding games to play with your guests. Kerley Family Homes is here to ensure your party goes off without a hitch so you can enjoy the fun, feeling relaxed and stress-free. Let's dive into the steps of celebrating new beginnings with style and flair! 
Unpack and Get Settled In 
Your new home doesn't have to be perfect before you start inviting people over. However, for a housewarming party, you'll need to have most of your moving boxes unpacked and essential items like kitchen and bathroom products in place. You may also want to complete a few projects like furniture setup or hanging wall decor before your guests arrive. Ensure you give yourself enough time to prepare your house so your home is comfortable and ready for visitors. Check out our Smart Tips for a Stress-Free Summer Move blog for a step-by-step guide.
Send RSVP Invites ASAP! 
To get the best turnout for your housewarming party, send invites early so everyone can get the plans on their calendar. A month in advance is a great time to start sending RSVP's. Decide if you want to use a free website like Eventbrite or Jotform, create a group chat using apps like WhatsApp or GroupMe, or just call your guests with the news. Regardless of your chosen method, remind your guests about the party a week before the event so you don't have extra food to get rid of or unused seating areas.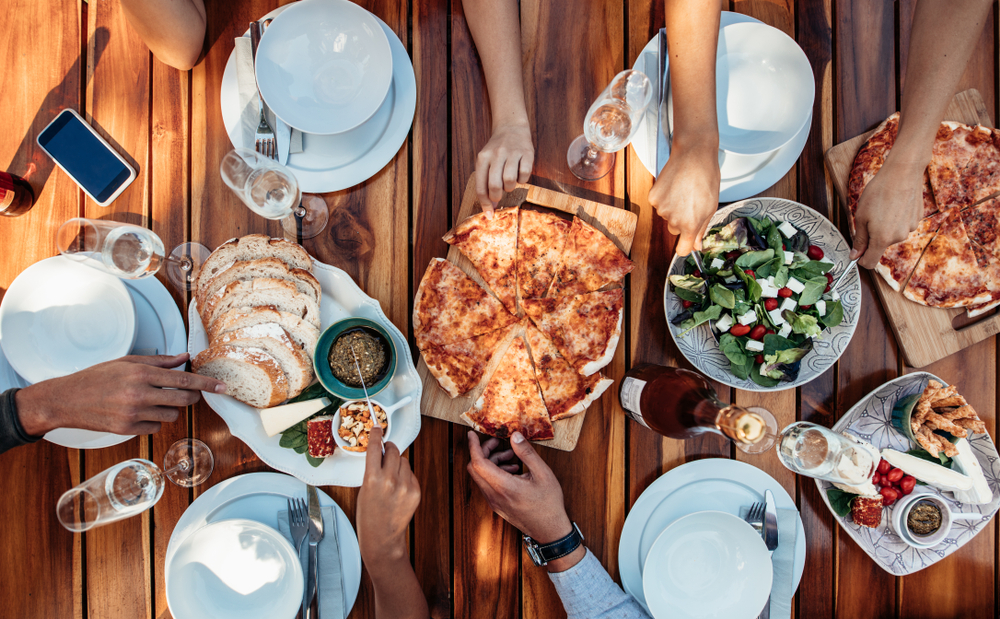 Create a Casual Buffet-Style Menu 
The easiest way to host a party with food is to have a buffet-style menu. Your friends and family can choose what they want from various choices, and the setup can accommodate those who want a second or third helping of food. Consider having a separate appetizer or snack table so people can graze on them throughout the party. Party food favorites like pizza, mozzarella sticks, chicken fingers, cheese plates, fruit bowls, and charcuterie trays are easy to prepare and purchase. Check out our Pinterest for more summer recipes your guests will love! Don't forget to ask your guests (preferably when you send the RSVP information) what food restrictions they may have so you can include your vegan, vegetarian, gluten, nut, or dairy-free friends in the menu options.
Highlight Your Favorite Areas in the Home
Your family and friends will want to tour your new home. Don't forget to show them your favorite areas and consider explaining why you enjoy spending time there. Be prepared to give several tours as they arrive, and only bring a few people at a time so everyone can easily fit into the rooms. 
Plan Fun Games for Your Guests 
Is your party the perfect place to break out the Uno™ cards? Do you still need to challenge your uncle to a Dominoes rematch? Think about what games would best suit your guests and plan accordingly. You can play multiple games simultaneously with a large guest list and people with varied interests. If children will be at the party, remember to have an area to play kid-friendly games, like Duck, Duck, Goose, Twister, and Connect 4.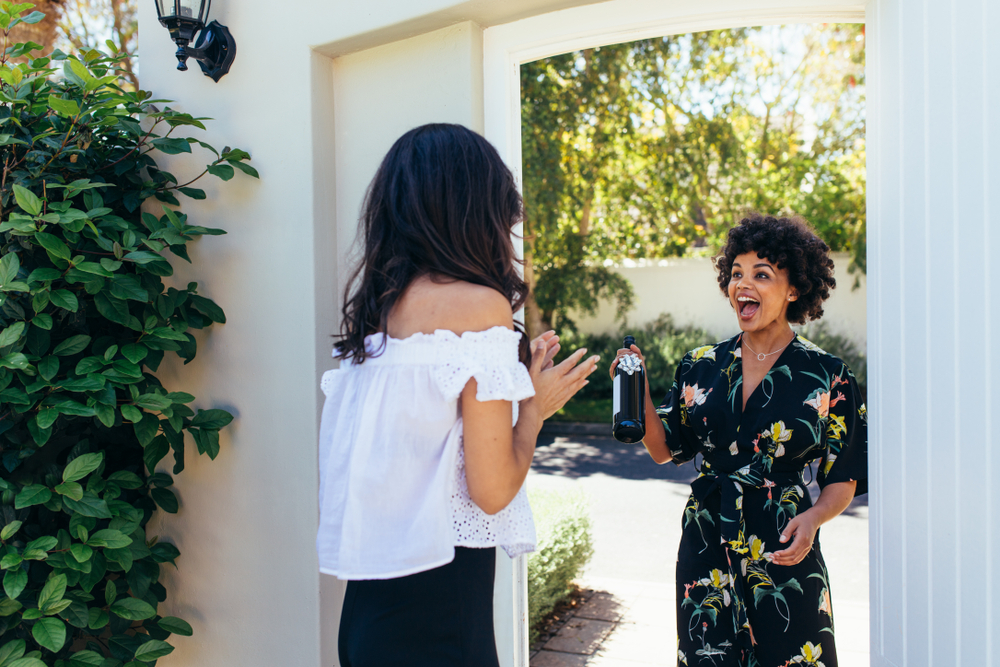 To Gift or Not to Gift? 
Traditionally, guests bring a small gift to a housewarming party, like a bottle of wine or a houseplant, but it's not a requirement and should never be expected. Take the guesswork out of the equation so your guests don't feel confused about purchasing a present. If various people have asked for a gift-giving guide, you can put together a short list of items you still need around your home, like dish towels or hand soap, and send it privately. To turn the tables, you may want to give your family and friends something for coming over to celebrate your new home. A heartfelt thank you note or a homemade dessert is a thoughtful yet simple gesture. 

Take Pictures as a Keepsake 
Your housewarming party may be the first time your loved ones come to your new place. Take fun pictures as a keepsake to commemorate the day and celebrate this significant milestone. If the party is a hit, you'll want the photos for memories. If you want to go the extra mile, you might also want to print one out and post it to your refrigerator or place it in a frame by your front door. That way, your friends and family can constantly be reminded of their first time in your beautiful home each time they come over.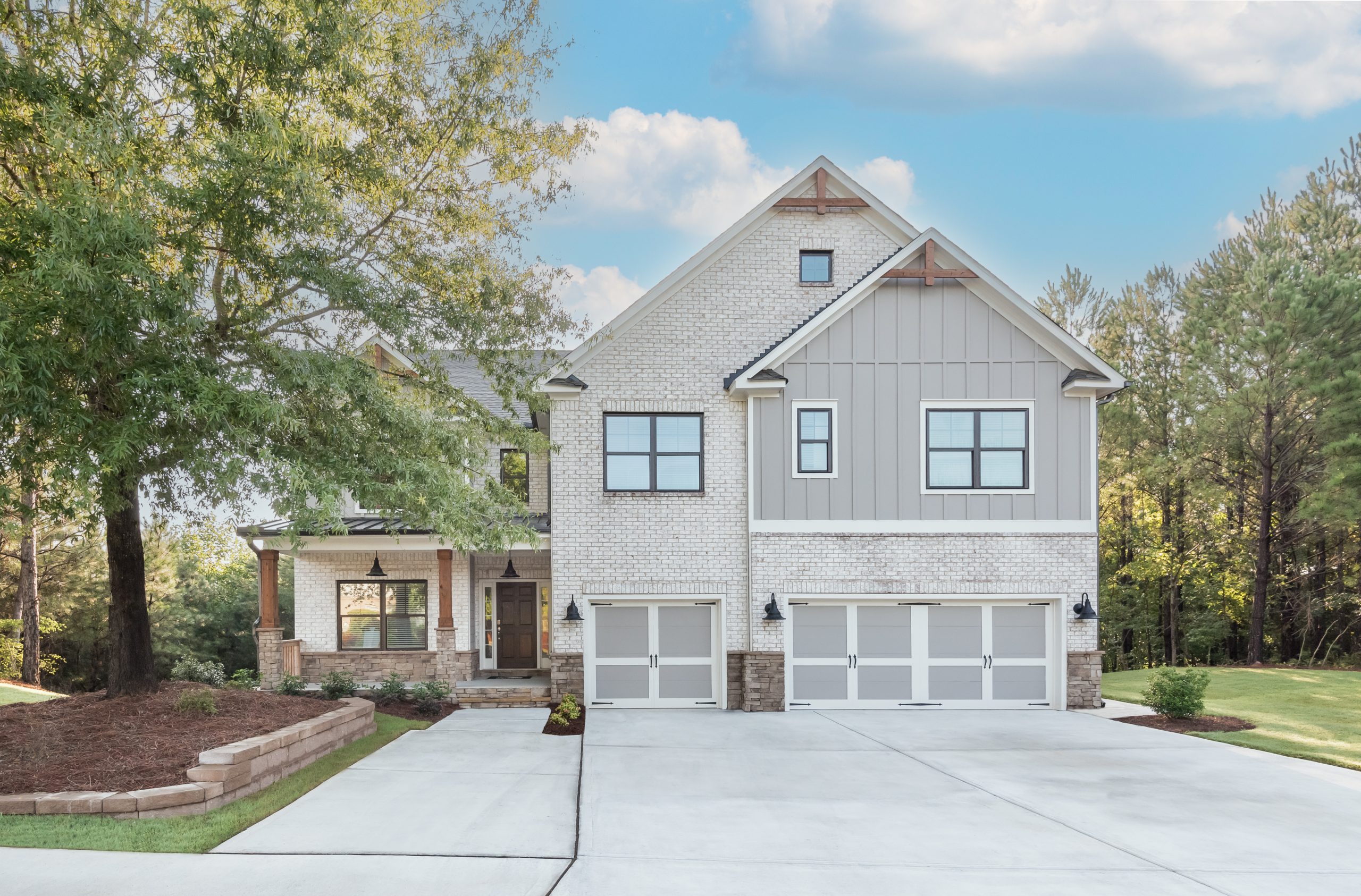 With this list of top housewarming party plans, we know your next gathering will be a big hit! Contact a Kerley Family Homes agent today to learn more about our available homes in various communities across Metro Atlanta. And ask about our current promotions that can save you money on your new home purchase!