Multi-generational living has grown sharply in the United States over the last 50 years. People give several reasons for this increase, the most popular being financial responsibilities, caregiving, and convenience. According to U.S. census data from 1971-2021, the number of people living in multi-generational family households quadrupled and reached 59.7 million (or 18% of the population) in March 2021. 
With more people choosing to live with their parents, grandparents, and other family members for prolonged or indefinite periods, it's imperative that home builders give people options to accommodate their living arrangements and lifestyles. Houses in Kerley Family Homes communities (Entrenchment Hill, Palmer Falls, Springside Reserve, and Carter Grove) include flex space areas like basements, main floor guest suites, owner's suites, additional secondary rooms, and outdoor spaces like decks and patios so that homebuyers can live comfortably with their family at an affordable, valuable price. 

The Benefits of Basements at
Carter Grove
Among young adults ages 25 to 29, nearly a third (31%) live in multi-generational households, often in their parents' home. A daylight basement is an excellent option for multi-generational family living arrangements not only because it offers additional privacy but it can also provide a sense of freedom for a young adult living at home since it is on a different floor of the house. The space can be renovated into a suite with a bedroom and attached bathroom area, or it can serve as an additional family room for lounging.
Our new homes in the charming city of Cartersville, Georgia, bring family-focused 3-5 bedroom floor plans from our Georgian Series and our larger Executive Series homes to this exclusive golf, swim, & tennis community. Each home in this neighborhood includes a large daylight basement, so there is room for you and your family to spend quality time together and enjoy the comfort and privacy you deserve.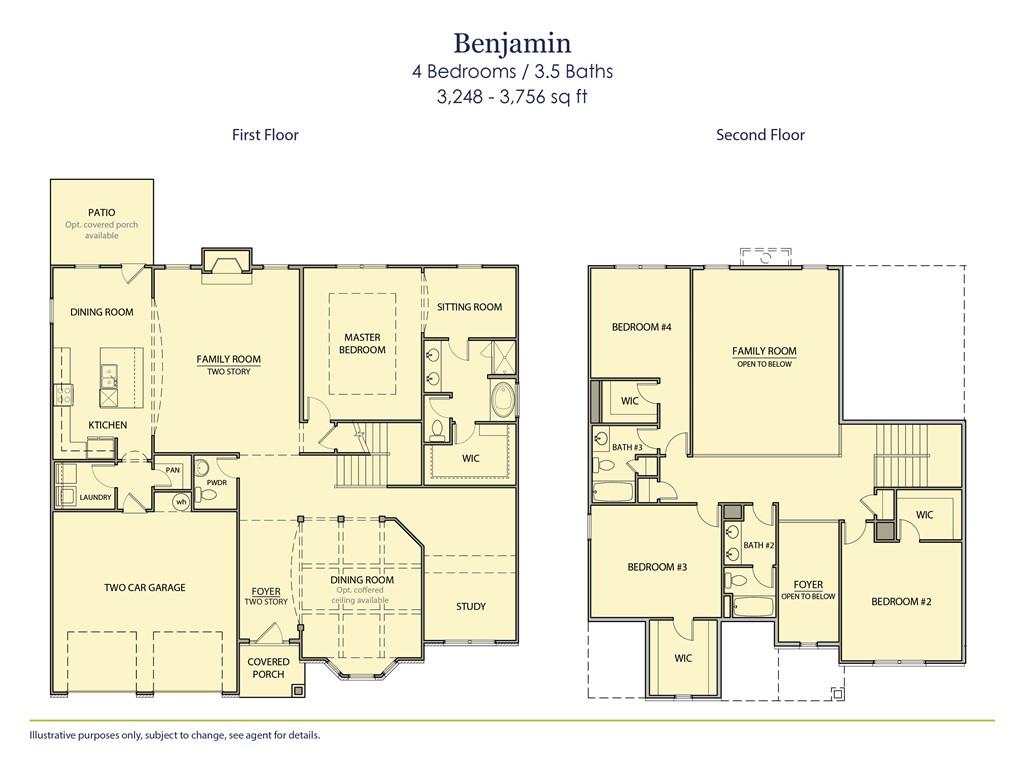 15% of multi-generational households are comprised of parents who live with their adult children. Living with an older parent has many benefits, with most people stating that financial stability may be more attainable because childcare and pet care responsibilities are shared, and in-home care for a sick or elderly parent is taken care of within the family. Additionally, home security is always consistent and at a lower cost, with more people living in the home. 
If you live with an older family member, having a main-floor suite is especially beneficial because they don't have to worry about climbing stairs every day to access their daily needs, like the kitchen and bathroom. Similarly to the basement feature, it also allows for more privacy for the family because they will have their own space on a separate floor of the house.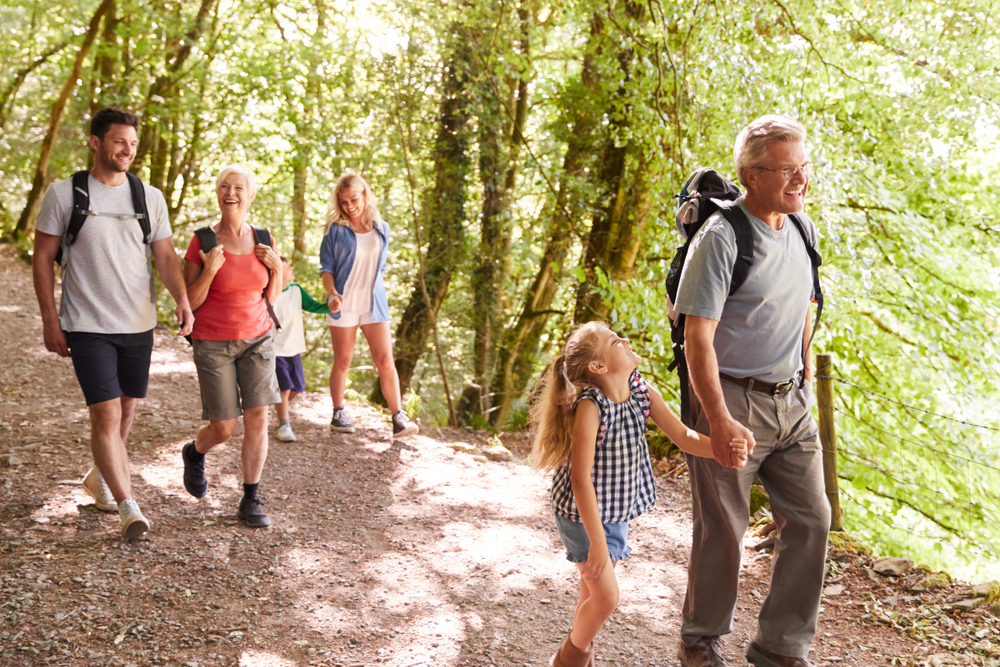 Our Executive Series community in Powder Springs –Springside Reserve– might be what your family has been looking for! With modern farmhouse-style designs (including board and batten siding, cedar-wrapped columns, and brick limewash/stacked-stone finishes), 3-car garages, and 3-5 bedroom floor plans with main-floor suites, homebuyers are getting the space they need for their multi-generational family home and the stellar curb appeal. 
At Entrenchment Hill in Kennesaw, we designed these homes using our Signature Series with 4-5 bedroom floor plans and over 4000 sq ft of living space (per plan). The community's location is one of its significant points of interest. It's a short drive from Kennesaw National Battlefield Park– a family favorite for hiking and trail walking– and a few miles from Downtown Atlanta, where the entire family can spend the day together.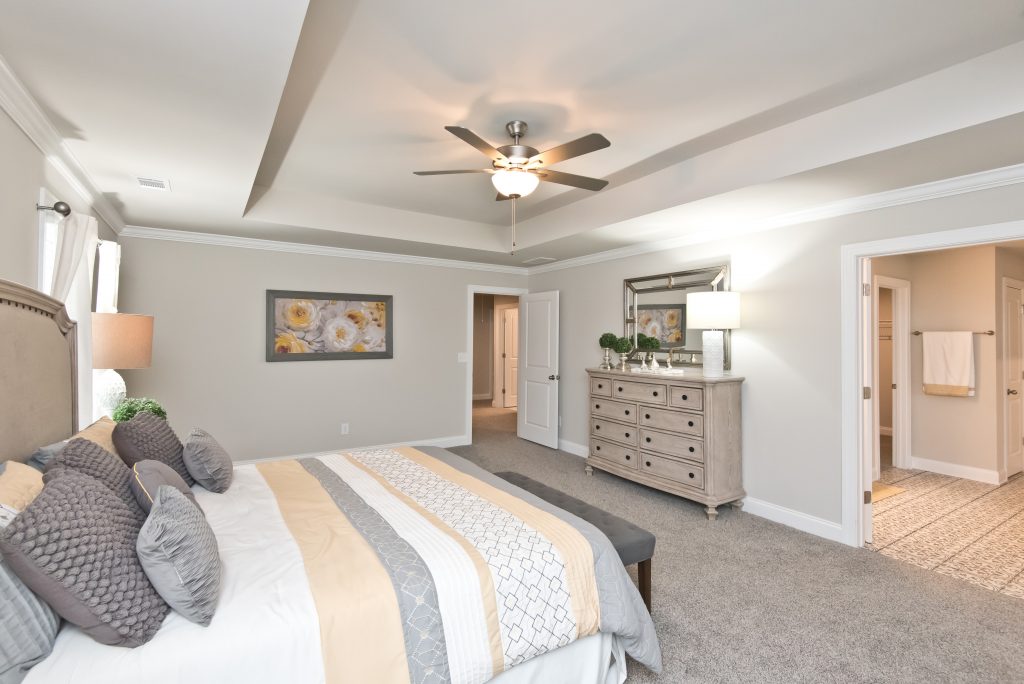 Flex Space Options for the Family at
Palmer Falls 
A flex space is an additional area in the home that can be used for many purposes. A remote office, a playroom for the kids, a home theatre, or an extra guest room for a family member are just a few of the things that a flex space can be designed for. 
Our well-crafted neighborhood in Douglas County features our popular Executive Series homes with 4-6 bedrooms and up to nearly 4000 sq ft of living space. Flex space options vary per plan, including two-story family rooms, lofts, media rooms, and additional bedrooms. There is also a secondary bedroom with a balcony on the second floor in some newly built homes. These open-concept floor plans are perfect for large families who enjoy spending time together and gathering for meals and other activities. Details like the high ceilings and tall windows are great touches that make this community ideal for families. 

A Homebuilder that Cares about Your Family 
Kerley Family Homes builds homes that cater to multi-generational living, so all of our homeowners feel comfortable in the spaces they share with their loved ones. No matter which community you choose, the options for how you design your new home are endless. Contact us today to find your dream family home!