What is the first thing you plan to do when you move into your new home? 
Is rearranging the furniture on your list of priorities? Maybe you're excited about painting an accent wall. Or perhaps, finally finishing the basement is the next task? No matter what you decide to tackle first, adding upgrades and finalizing plans to turn your space into the home of your dreams can be a fun experience. 
Nevertheless, in the middle of making interior changes or after paying thousands of dollars to fence in your backyard, a situation may arise that involves your HOA (Homeowners Association) or POA (Property Owners' Association), the county office, or your city Planning and Zoning Department. These institutions may tell you that what you've changed inside or outside your home violates certain regulations or is completely prohibited. If you don't seek approval for the updates you are trying to make to your home, you may be informed that you're not allowed to make the changes which can cost you more money in the long run. Tools and materials that you've already purchased and the time you've spent drafting the plans and finding professional services may all go to waste! To ensure you don't have to deal with these unexpected mandates, we've compiled a list of three common home upgrades and explain the necessary steps you need to follow to stay up to code and out of trouble.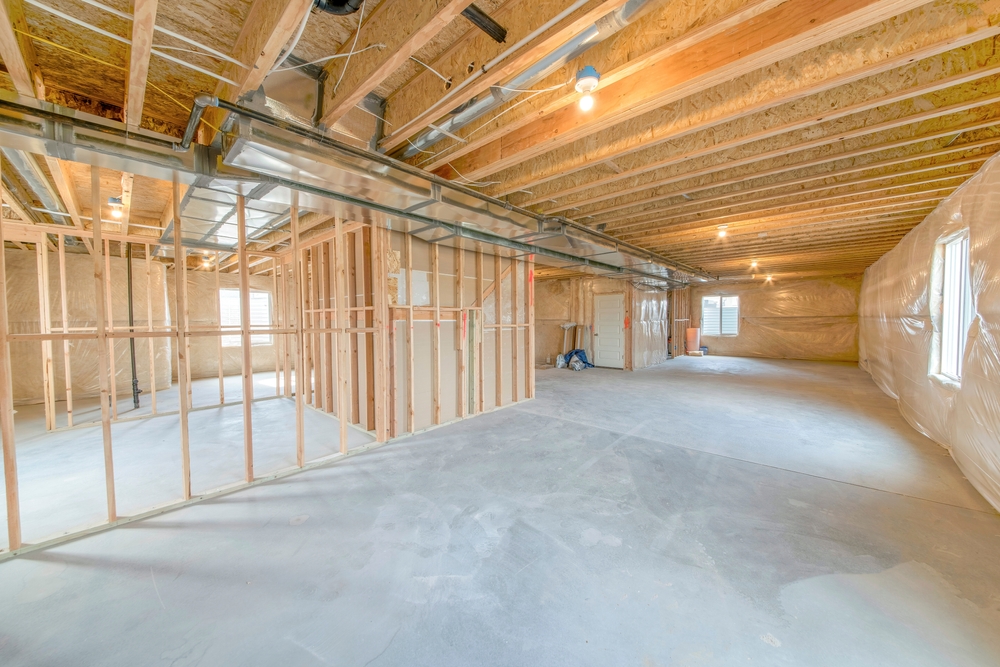 Unfinished Basements = Endless Possibilities 
Having a basement in your home is one of the defining factors of living in a luxury residence. A basement gives you an extra level of flex space that can be designed into almost anything you want to use it for. Many families end up using their basement as an additional storage area, but a game room, a home theatre, a play space for your children, a private office, or a separate guest suite with a bathroom are just a few fun ideas for what you can do with this additional area to make it more functional. Finishing your basement can also be a good investment in your overall happiness with your new property, and it may help you sell your home at a higher price in the future. 
However, although the possibilities for upgrades are seemingly endless, there are a few stipulations that need to be followed before you start making changes to your home. 
Research Local Building Permits and Building Codes for Basements
When you start working on your basement, you will need to apply for the appropriate building permits. Before you do that, research your local building codes to find out if there are specific rules you need to follow to finish the project. Under Georgia law, any structure built in the state must comply with certain codes, whether or not the local government chooses to locally enforce them or not. 
Mandatory Building Codes in Georgia:
International Building Code 
International Residential Code for One- and Two-Family Dwellings  
International Fire Code 
International Plumbing Code 
International Mechanical Code
International Fuel Gas Code 
National Electrical Code
International Energy Conservation Code
International Swimming Pool and Spa Code
Georgia law stipulates that it is not required that local governments adopt the mandatory codes.  Local governments must, however, adopt administrative procedures to enforce them (O.C.G.A. Section 8-2-25(a). Make sure that you speak with your local authorities to determine what you need to do. Then, once you know your basement improvement plan meets the appropriate codes, apply for your permits and get to work finishing your basement. Visit the georgia.gov website for more information on construction codes, amendments, and other updates. 
Research Design ideas OR Use Home Design Software
Before you start building your basement, you need to finalize a design plan so that what you have in mind is possible in the space and timeframe of the project. It's also important to finalize your budget so you don't face any financial strains that can be avoided. Many websites like Architectural Digest, Apartment Therapy, and Pinterest will help you with design ideas. You can also use home design software where you can upload your ideas and make an interactive plan. It shows you different regulating entities and their policies and can generate a cost estimate for materials. 
Gather Materials and Tools 
When you're ready for the next phase of your project, it's time to get prepared. If you're going to finish your basement yourself or use a combination of DIY and professional help, you'll need to gather the necessary materials and tools. The amount of materials required will vary based on the size of your project and the finishes you choose to use. Remember to measure your basement before purchasing materials. Keep in mind that insulation will be needed for the walls and the floor if you build a subfloor, and drywall can also be used on the ceiling and the walls.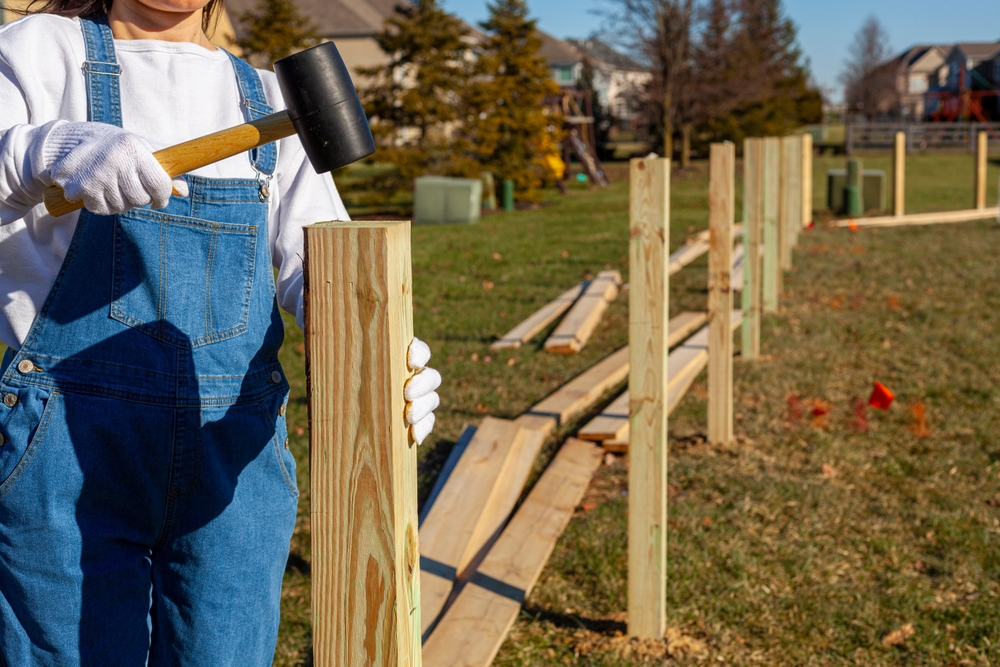 Before You Build a Fence, Follow These Steps  
Installing a fence to make your property/backyard more secluded is on the to-do list for many homeowners. It's especially helpful when you have small children who like to play outside and if you have dogs, cats, and other pets that need to be outside every day for exercise and other important needs. A fence can also give you the privacy you desire when family members and guests come over for parties, backyard barbecues, and other events. On the other hand, a fence acts as additional security. It serves as a deterrent for intruders and keeps unwanted wild animals like white-tailed deer or coyotes off your property. Before you get started on installing your fence, you need to do your research about your property and what codes you need to adhere to. 
Confirm Your Property Boundaries 
When you start building your fence, it is critical to know where your property lines are. A few inches of land that you take from a current neighbor may not bother them, but what happens if they sell their property to a new owner and they have an issue with your fence taking space from their backyard? This can also raise issues with your HOA or the city Planning and Zoning Department. If those groups get involved, the result may be to take down your fence and rebuild it, costing you thousands of dollars in labor and materials. Not to mention the time wasted on the project. 
Every homeowner should receive paperwork from their homebuilder about where their property lines are. Land surveyors are another reliable source. Surveyors use a Rectangular Survey System to determine property lines which you can find at your county courthouse. In Georgia, you can also visit the Georgia Superior Court Clerks' Cooperative Authority website to locate your plat.  
** As an additional step, we suggest speaking with your neighbor to give them a heads-up about the construction crew that may disturb them and to confirm the property line. 
Make sure to get the correct permits before installing a new fence. However, not all cities and counties in Georgia require permits to build fences. In the metro Atlanta area, the cities of Atlanta, Milton, Sandy Springs, Johns Creek, Brookhaven, and Euharlee all require permits. Moreover, many HOAs have specific guidelines for the size and type of fencing material you can install. Be sure to check any local building codes before starting construction. 
Locate and Mark Your Underground Utilities 
A fence is more than an above-ground structure. Correctly setting fence posts requires digging a hole that is one-third to one-half the height of the post. In new communities, utilities like gas lines, power cables, and water pipes run underground. To avoid the risk of damaging any of this equipment or causing bodily harm, you must know where they are located. A utility locator can determine and mark the location of various utilities on your property, or you can hire a professional to install the fence for you and take care of any required marking.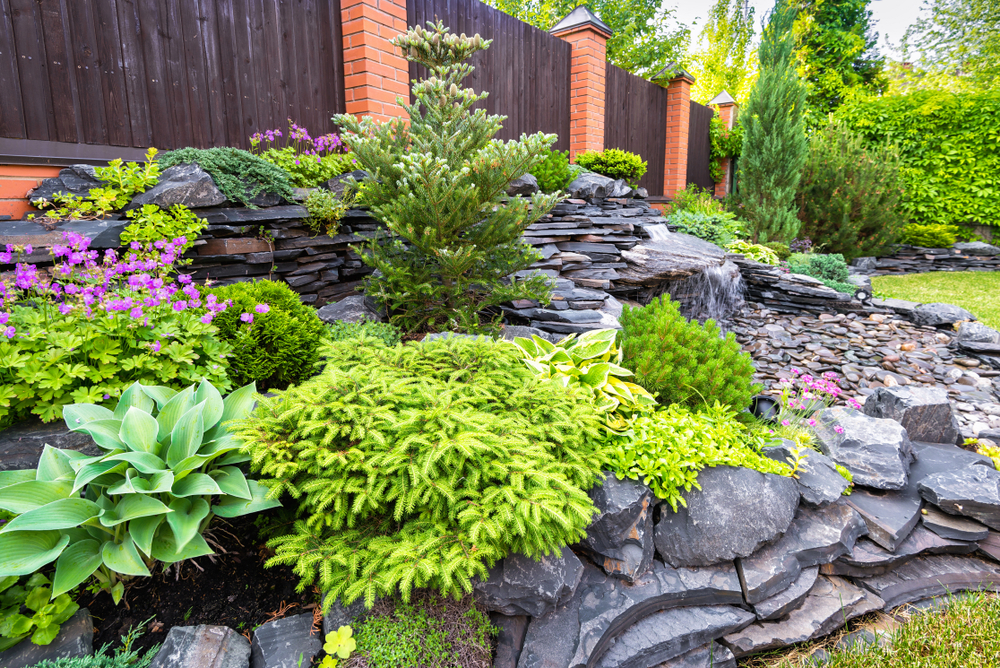 Landscaping Do's and Don'ts 
Adding new sod, shrubs, and garden structures like rocks and lights can be one of the most exciting projects for home renovations. Beautiful landscaping can increase the value of your property and provide incredible curb appeal. Before you uproot any trees on your property or switch out your mailbox, you'll need to double-check that any changes you make are approved by your HOA. Landscaping policies made by your HOA can vary widely depending on the community you live in. These rules can be frustrating to adhere to, but the goal is to keep each home in the neighborhood looking pristine so no one's property value suffers and there is a cohesive look to the community. 
An approved plant palette may be in place in your community. This explains which plants are allowed on your property. It can also prevent people from growing invasive species like bamboo or trailing plants that could spread throughout the entire community. Lawn furniture and sculptures are other issues your HOA may address. Birdbaths, fountains, and lawn gnomes can add a nice personal touch to your home, but that can quickly get out of hand if a neighbor insists on installing life-size statues by their front door or if mosquitoes and frogs start making a habitat in the neighborhood.
Another big issue for some HOAs is the removal of visible trees. Trees that line the curb of each home can create a uniform look that they want everyone to adhere to. Make sure to talk with your HOA about any possible changes you'd like to implement to avoid any monetary fines or renovation redos.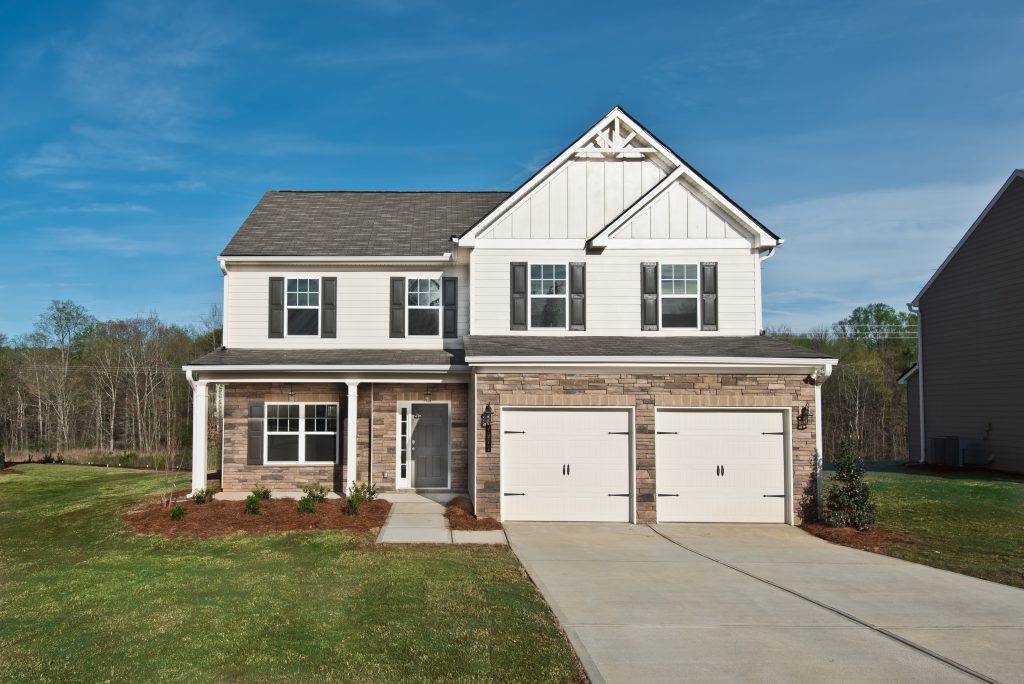 Kerley Family Homes is dedicated to educating our new homebuyers! With so much to learn about local regulations for renovations, and upgrades, we want to be your source of information and take the guesswork out of what you need to do to personalize your home. Contact us today to schedule a tour and ask about our current promotions!