Looking for our most recent news?
It looks like you've found some great information, but it might be a little outdated. For our most recent news on new home communities, financing options, and upcoming events visit our News page or browse our current new home communities.
The master bathroom in your home is your personal oasis. At Kerley Family Homes, your master suite is built with elegance and value in mind. With so many new options, which master bathroom style is right for you? A spacious spa-inspired design offers room and tranquility, and our more compact layouts feature unique advantages as well. Take a look through some of the master bathroom styles you'll find in a home from Kerley Family Homes, and the communities you'll find them in.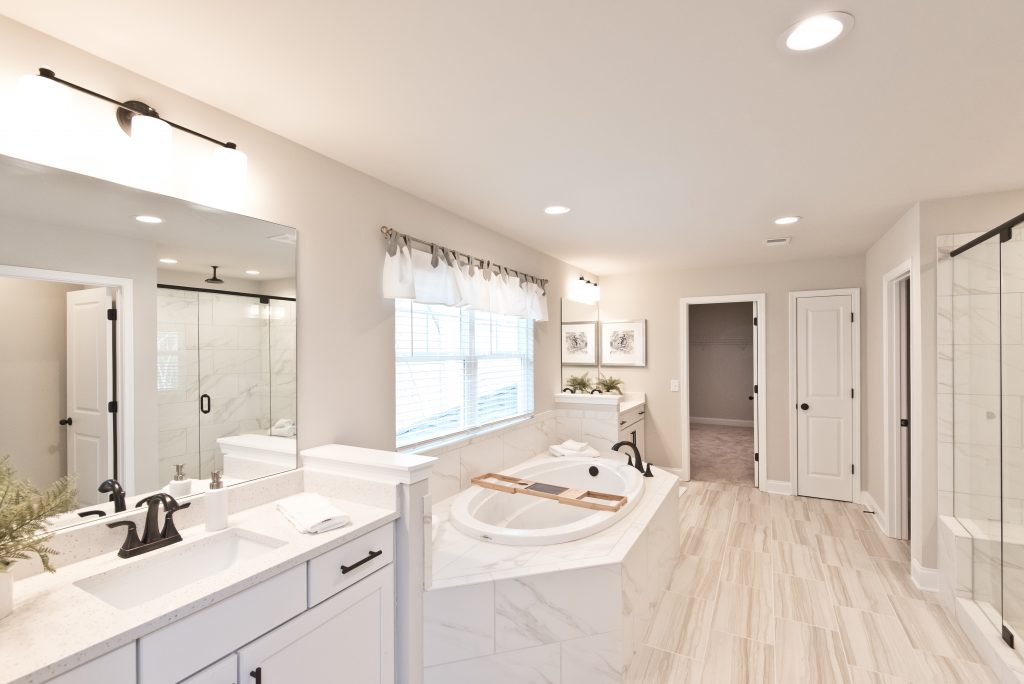 Spa-Inspired Retreat
Spacious, beautiful, and relaxing. Our trendy, large spa-like master bathroom is truly a place of your own to escape and unwind. This luxurious bathroom in Gunnerson Pointe features a separate tub and walk-in shower for a long soak or a quick freshening-up. The attached walk-in closet provides a convenient inclusive area to prepare for your day. Finally, bright countertops and trending tile work throughout create a soothing and serene atmosphere.

Separated Fixtures
With neighboring tub and shower, this master bath in The Meadows saves space without compromising comfort. The convenient double vanities offer space with separation. Plenty of cabinetry means storage for all your self-care necessities. The large above-tub window welcomes plenty of natural light to the space.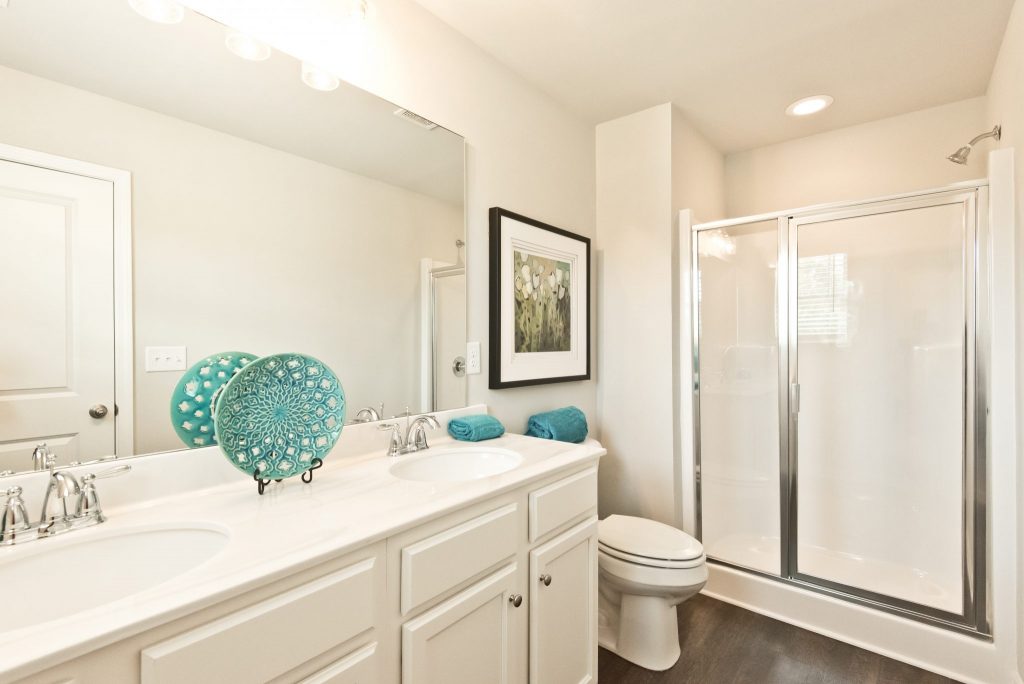 Compact and Convenient
This streamlined bathroom sets you up for a quick and convenient routine. Its design also helps make cleaning day simpler. A single, tall walk-in shower means less to clean but plenty of space to cleanse. Double vanities allow separate stations for seamless mornings. And, this elegant and simple master bathroom in Cantrell Crossing has beautiful, easy-to-clean tile floors.
Master Bathrooms at an Unbeatable Value
There are more master bathroom styles to discover in Kerley Family Homes. The best way to figure out which kind you're looking for is to tour one of our communities. Follow us on Facebook to see more from all of the communities we build in. Then, contact us to learn more about the neighborhood that caught your eye, and come by for a visit. You'll fall in love with the convenience, style, and value you'll find in every home from Kerley Family homes.