Looking for our most recent news?
It looks like you've found some great information, but it might be a little outdated. For our most recent news on new home communities, financing options, and upcoming events visit our News page or browse our current new home communities.
The fireplace is the centerpiece of your living room. This is where family memories are built, friends are gathered, and everyone is warmed – right here at the hearth. This relaxing feature is a big part of home life in the cold months, so finding the best fireplace style for your family is an important consideration. Before starting your search, take a look at some of the fireplace options available in Kerley Family Homes. Then, contact us to schedule a tour in a community where you can see your preferred fireplace on display.

Windowed Fireplace
When it's bright and gorgeous outside but still in the coldness of winter, a windowed fireplace offers the best of both worlds. Stay warm with a beautiful view, like with this fireplace in Ozora Lake. Fireplaces in this style are fantastic for gatherings, making an open space feel even brighter and more spacious. If it ever gets a bit stuffy, you can also open a window up and quickly circulate some fresh air into the room.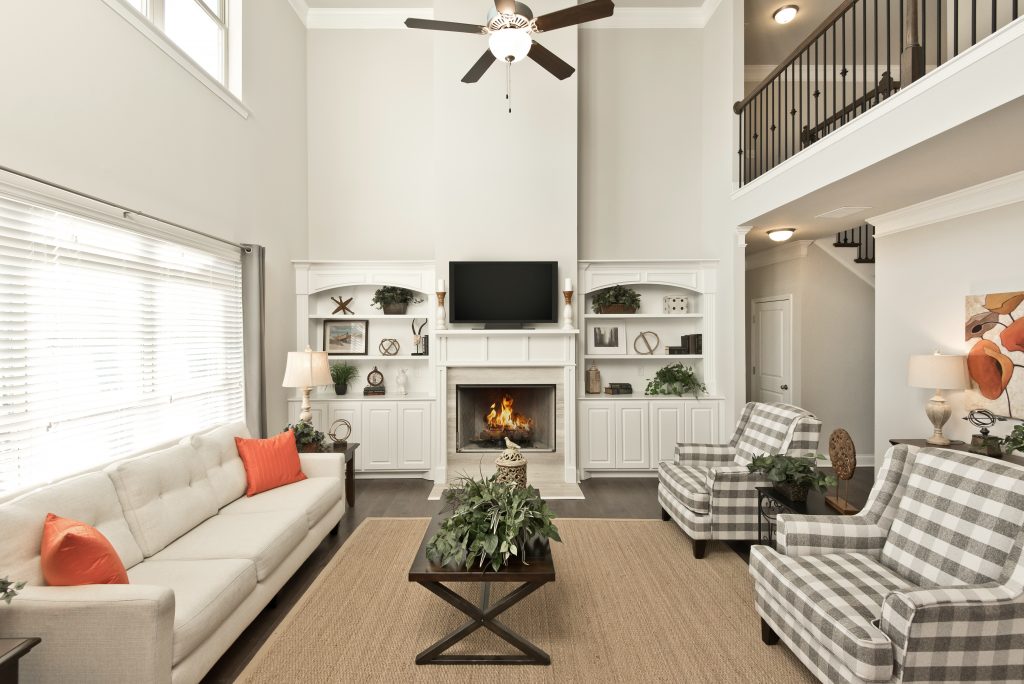 Built-In Beauty
Living rooms often need shelving – for books, photos, mementos, and everything else you want on display. This home in Overlook at Hamilton Mill has a stunning set of built-in shelves flanking its stately fireplace to either side. Built-ins add class to a space, and they take up less room than a comparable piece of furniture. Save room for what matters and create a refined atmosphere with built-in shelving.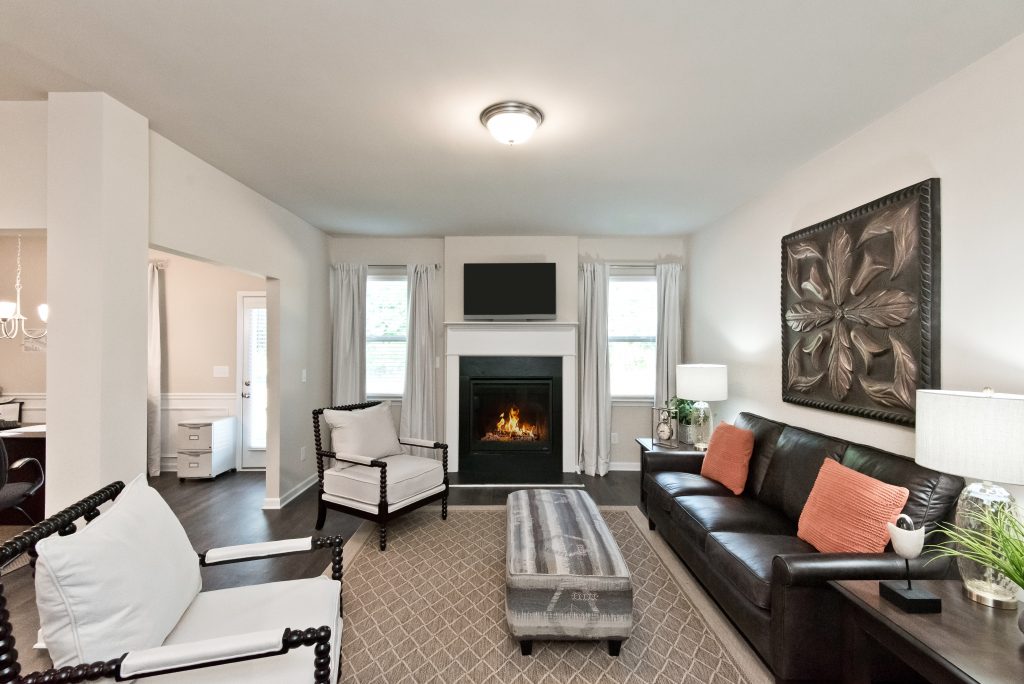 Compact Comfort
The fireplace is a fantastic place to gather for one very obvious reason: it's warm. This living room in Village at West Cobb is configured to take full advantage of the heat from its cozy fireplace. A compact space will heat up more quickly, and will stay warm for longer. Homes with this fireplace style are always warm and welcoming.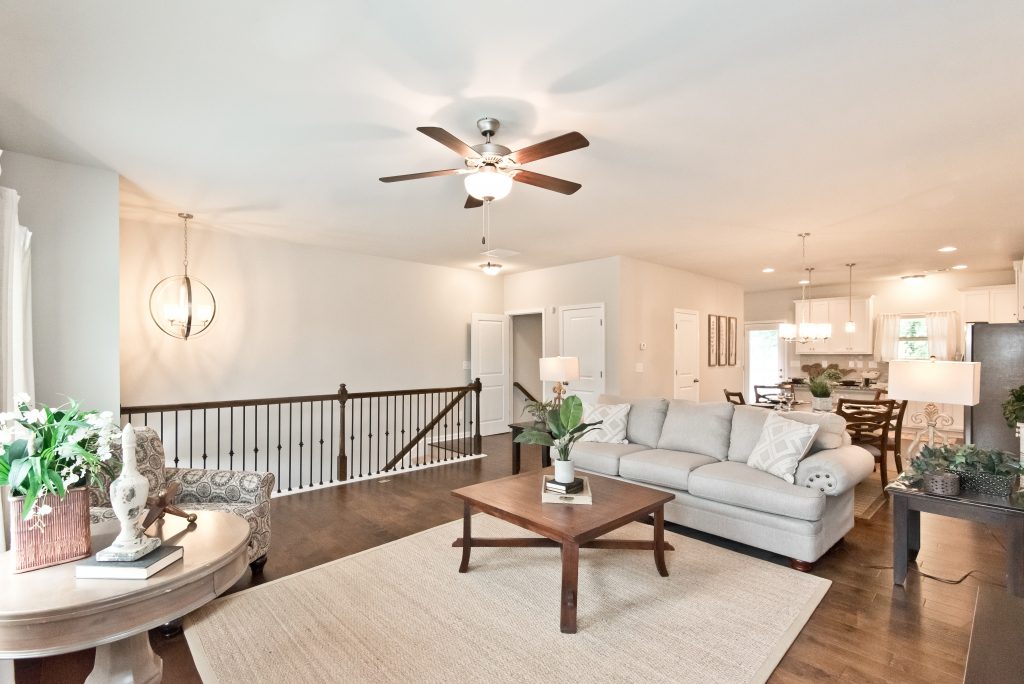 Spacious Living
Maybe the best fireplace style for you… is no fireplace at all. Kerley Family Homes, like this one in Hawthorne Village, are always comfortable no matter the amenities. Having no fireplace means you can place your furniture however you want to without worrying about a fixed design element. With nothing to block, you can decorate and design to your desire. 
Find the Ideal Fireplace
This winter, find a home with the ideal fireplace style for you. Visit a Kerley Family home and see the cozy comforts that are waiting there. Follow us on Facebook to see more comfy fireplace styles, then contact us for a tour. Create the perfect gathering place for your friends and family this season.