Looking for our most recent news?
It looks like you've found some great information, but it might be a little outdated. For our most recent news on new home communities, financing options, and upcoming events visit our News page or browse our current new home communities.
When you start your journey to build a Kerley Family home, you have control of the design process through our Design Studio. This is where you can pick fixtures, finishes, and other elements that will personalize the look of your entire home. Cabinets, countertops, trim, and every fixture in your new home is customizable in our studio. Lighting is a bright and important piece to pay attention to in your home. That's why today we're showing you how to choose the best lighting option for your new Kerley Family home.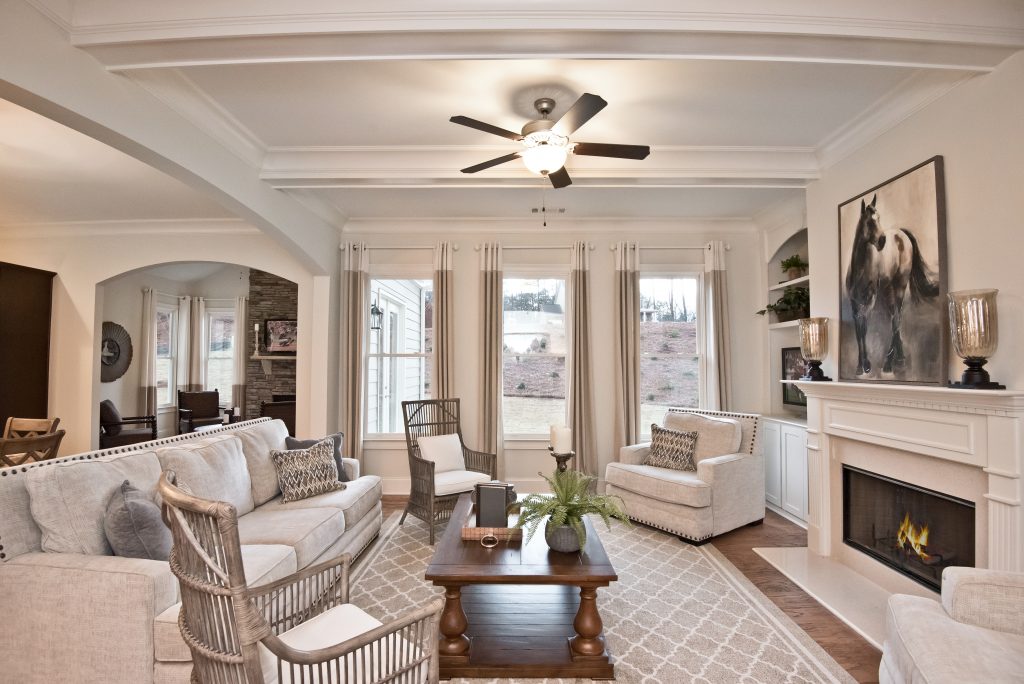 Lighting for Living Spaces
An essential feature of any home, living spaces are for relaxing with friends, family, and guests. Maintaining comfort is a high priority in these spaces, so fixtures that help set a comfortable mood are vital. Select a ceiling fan that suits your tastes to circulate air and provide light. Kerley Family homes often offer multiple windows for natural light in these spaces, so multipurpose fixtures are great for adjusting based on the time of day or event.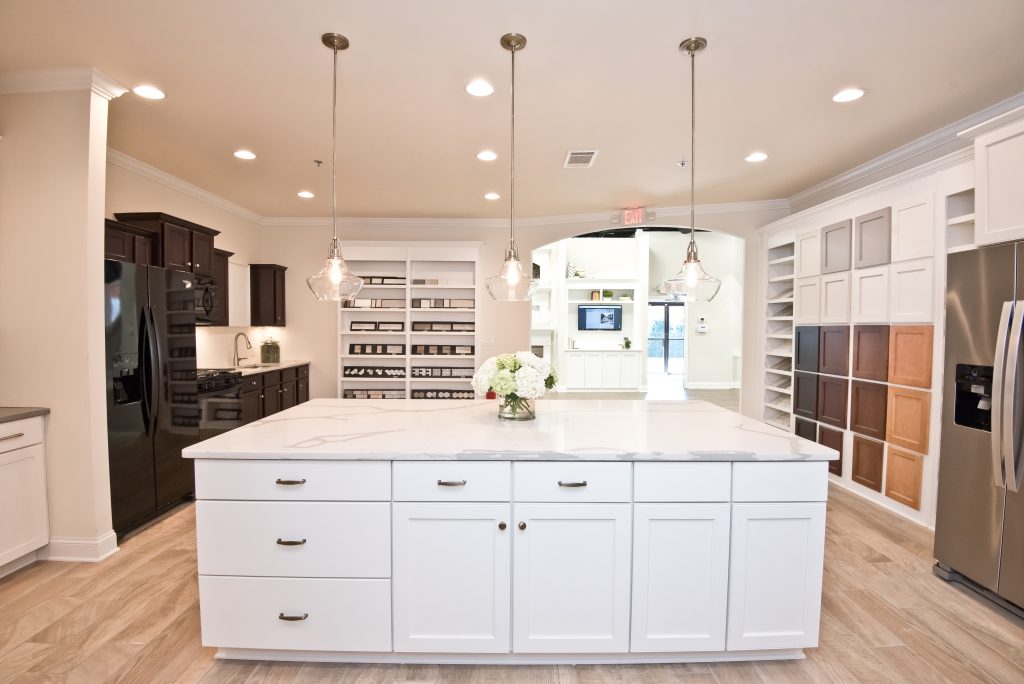 Kitchen and Dining Lights
Utility and atmosphere, the kitchen and dining room lighting options serve two important purposes. In the kitchen, bright, even light is necessary for food prep. The kitchen does double duty as an entertaining space, so lights here should also be attractive. Pendant lights are gorgeous accent pieces which also set the scene in the kitchen, and they'll provide ample light for cooking. In the dining room, atmosphere is the major consideration. Elegant chandelier-style fixtures are right at home here, and we have a selection for you in our Design Studio.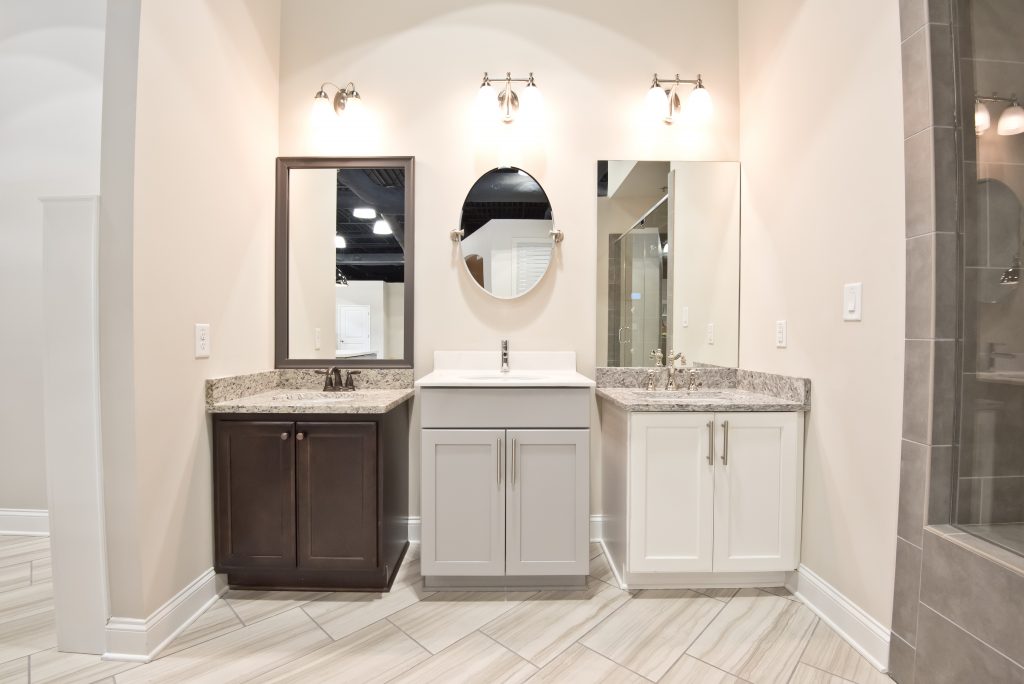 Bathroom Lighting Options
The bathroom is another place where function and form are both important considerations. Of course, for bright light throughout, recessed ceiling lights are the go-to. However, when it comes to your vanity lighting options, you have creative freedom. Wall sconces like those in the photo above shed ample light that doesn't overbear, and we have plenty of attractive options available to browse to match your style.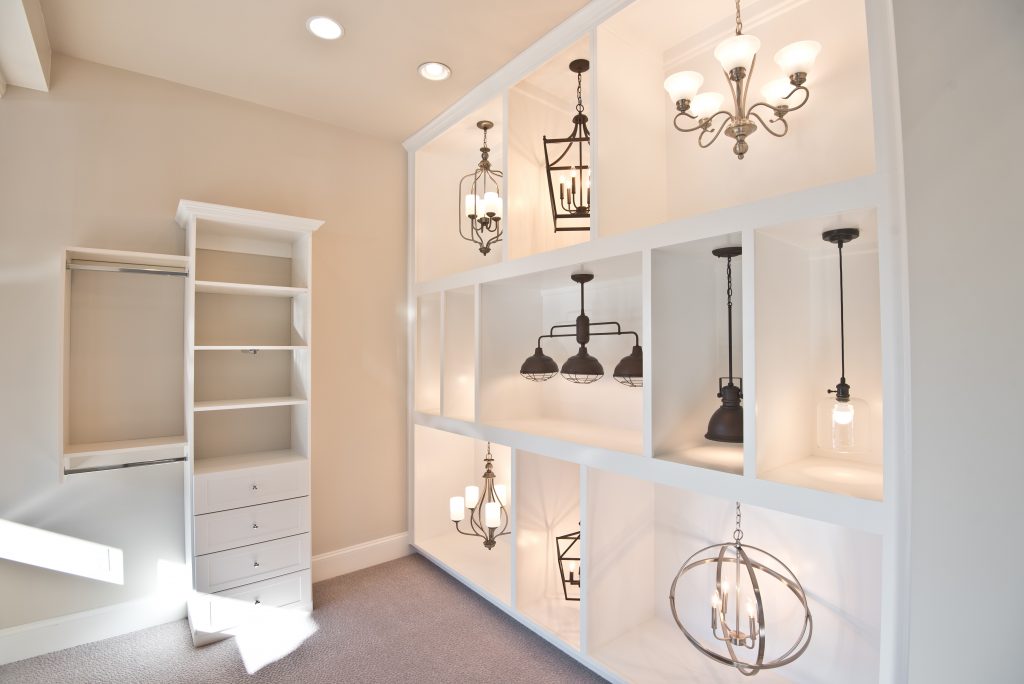 Choose Your Style
Visiting the Design Studio is, arguably, the most fun part of your Kerley Family Homes journey! If you're looking to build a Kerley Family home of your own, don't miss out. Contact us and schedule a visit to our Design Studio today, or learn more about the community you're interested in and find a lot to start building. A Kerley Family home is all about your style, at a value you'll love.