Looking for our most recent news?
It looks like you've found some great information, but it might be a little outdated. For our most recent news on new home communities, financing options, and upcoming events visit our News page or browse our current new home communities.
The kitchen is the heart of any home. They're the place for cooking, cleaning, laughing, studying, working, and so much more. Working from home and virtual schooling have highlighted the need for functional, multi-purpose spaces in our homes. So it's no surprise that this year's kitchen design trends put an emphasis on functionality, so your kitchen can be all you need! As an experienced homebuilder, we regularly update floor plans to keep them fresh and inspiring to potential homeowners. Continue reading to discover kitchen design trends taking over 2022, and how we incorporate them into our new construction homes for your utmost convenience!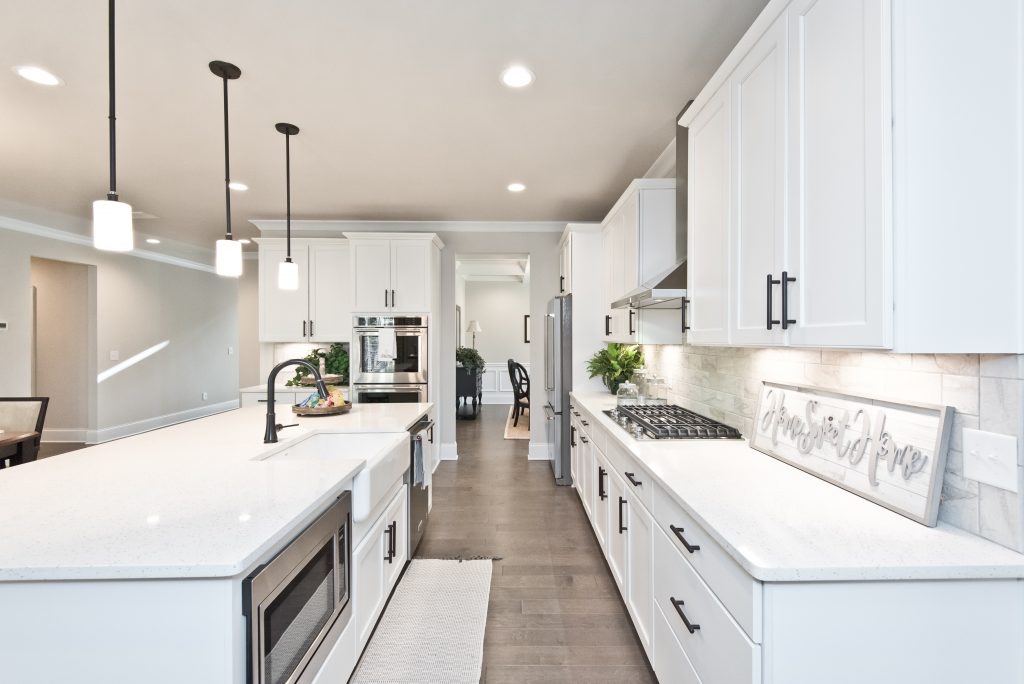 Expansive Islands
Small kitchen islands are out, sprawling islands are in! We've seen the surge of working from home, virtual schooling, and just spending more time at home. The need for multi-use rooms is more important than ever, and an expansive island in the kitchen helps with that. This kitchen design trend offers you more space for more uses! For example, a large kitchen island can be a 3rd grade science lab, 5-star tapas bar, or a work-from-home office with ease. 
Walk-in Pantries 
In The National Association of Homebuilders' recent study in 2021, homebuyers rated walk-in pantries and double sinks as the most desired features in the kitchen! Walk-in pantries give you more storage space. You can keep up with the latest appliances and order new cookbooks as much as your heart desires. Plus, with so much room, it'll be easier to keep your space clean. Organization makes your space more aesthetically pleasing and finding ingredients simple!
Double Sinks with Work Stations 
Double basin sinks let you multitask, like a side for dishes and a side for washing veggies! Plus, double sinks give you space to easily create a workstation sink. This kitchen design trend features built-ins like shelves for sponges, drying racks, and cutting board inserts. You can turn your sink into a high-end and highly functional cooking and prepping station. You'll feel like a true chef!
Accent Lighting 
Because your kitchen evolves as the multipurpose space in the home, lighting can make all the difference. The ability to adjust your lighting by tasks is incredibly convenient. For example, under-cabinet lighting creates a soft ambient environment to illuminate the counter. This lighting will complement overhead lighting when chopping ingredients and safely practicing your knife skills. And, at the end of the day, you can relax and unwind by turning off all the lights except the under-cabinet lights – easy on the eyes and just enough light to guide you to your late night snack!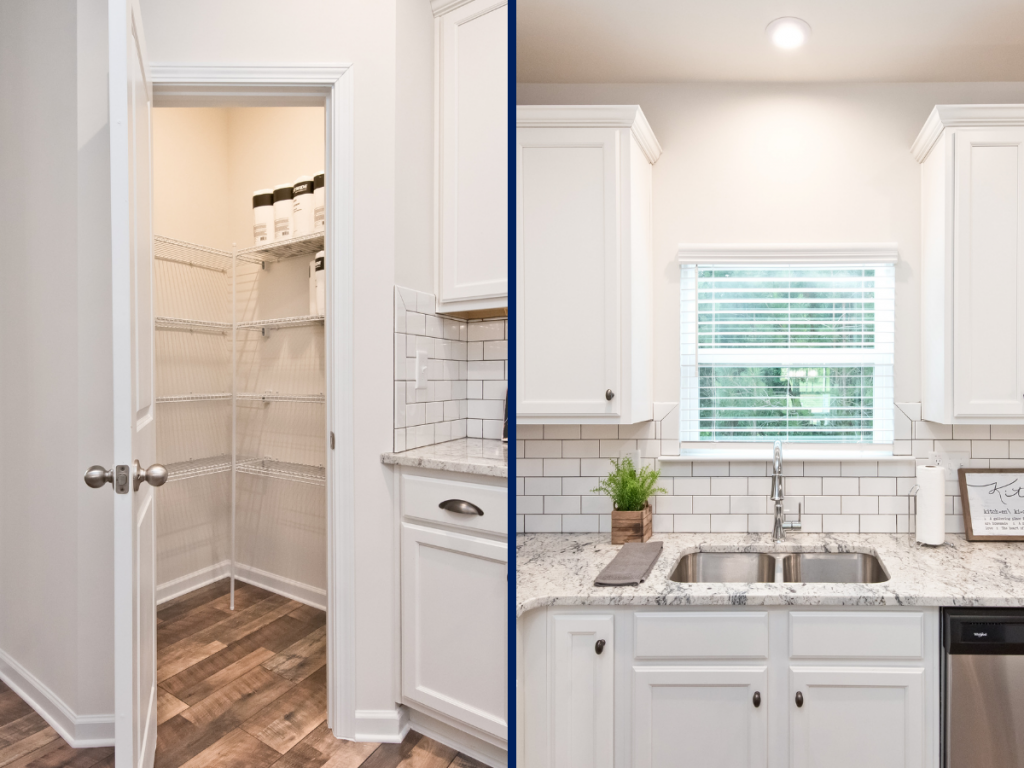 Make These 2022 Kitchen Trends Yours in Powder Springs
Old Lost Mountain Estates, our Powder Springs community, lets you take full advantage of this year's kitchen design trends! The gorgeous kitchens here feature walk-in pantries (per plan), double sinks, islands with breakfast bars, and lighting packages – waiting for you to create your own wonderful memories. Plus, depending on the stage of construction, you can personalize your new home with our Design Studio. So, reach out to an agent today to learn more about how you can enjoy functionality and high quality designs that make life so sweet in Powder Springs.