Looking for our most recent news?
It looks like you've found some great information, but it might be a little outdated. For our most recent news on new home communities, financing options, and upcoming events visit our News page or browse our current new home communities.
Life in our Douglasville neighborhood The Reserve at Chapel Hill gives you incredible opportunities for outdoor fun all year (yes, even in winter!). The neighborhood pool is perfect for cooling off in the hot months, and nearby Sweetwater Creek State Park has unbelievable natural scenery in spring, summer, and fall. But when it gets cooler, it's more important than ever to get outside and grab a little sunlight when you can – even if it's a touch cold out. There's nowhere better to do that than right at home, where you can step inside and get warm whenever you want. Luckily, in The Reserve at Chapel Hill, you have the outdoor space you need to set up a winter oasis right in your backyard. Today we're bringing you our top 5 tips for creating a space in the outdoors that you can enjoy all year, even in winter.
1 – Seating and Warmth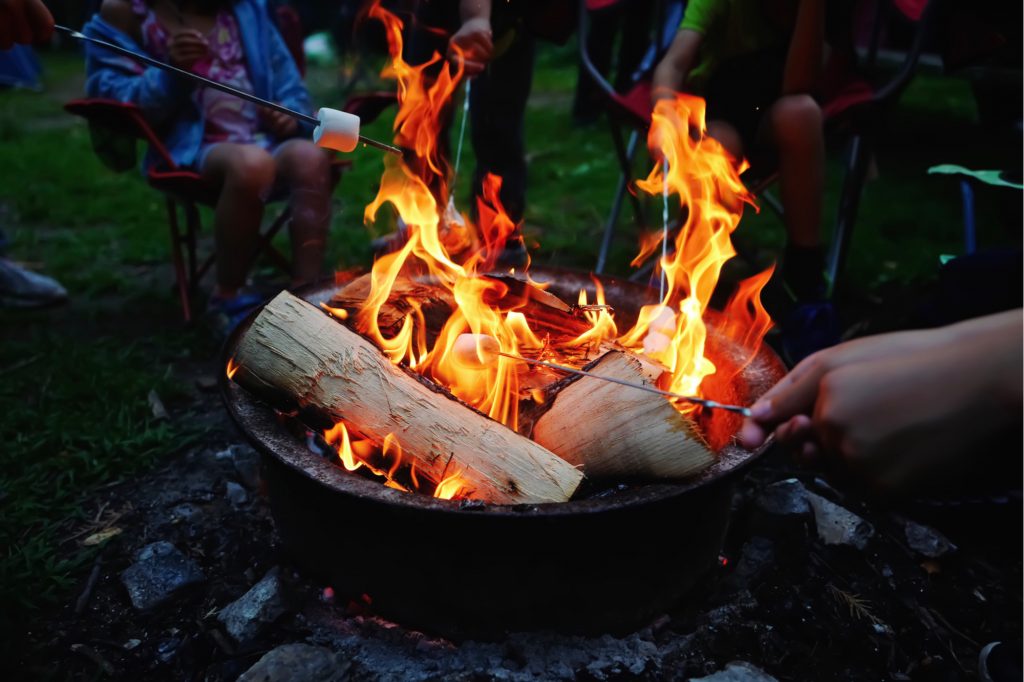 First thing's first – you and your friends need somewhere to sit! Outdoor furniture comes in a wide variety, but we can help narrow down your winter go-to. Where dining al fresco is phenomenal in the warm months, winter is better suited to lounge furniture – all gathered around a nice warm fire pit with marshmallows or merlot. A fire pit should be at least ten feet away from the house (which is easily possible in your yard at The Reserve at Chapel Hill), and any flammable objects – including your seating – should be at least three feet away from the fire pit. Pick a pair (chairs and fire pit) that's in your style, and you have the beginnings of an ideal winter oasis outside.
2 – Winter Decor
Who says the holidays get all the fun? Decoration is a year-round affair, and later winter is no different. For the cool months, vibrant seasonal colors can help chase away any gloomy weather. Evergreen sprigs, winter animals, and seasonal berries like juniper or cranberries are right at home on a wreath for your door. And, outdoor planters don't need to lay empty during the season! Juniper plants, holly, and other evergreen varieties come in cute little bite sizes for just such occasions.
3 – Deck Accessories
Whether you have a patio or a deck here in The Reserve at Chapel Hill, there are countless ways to make it cozy for winter. String lights in the style of your choice are a touch that helps make winter nights feel warmer, and they can be appropriate to leave up all year. Blankets are a possibility, though you'll want to bring yours back inside once you're done lounging outside so it doesn't pick up leaves or get rained on, unless you have a covered patio (per plan). For more regular warmth, and a deck or patio you'll want to be out enjoying as often as possible regardless of the weather, consider a patio heater!
4 – Outdoor Cooking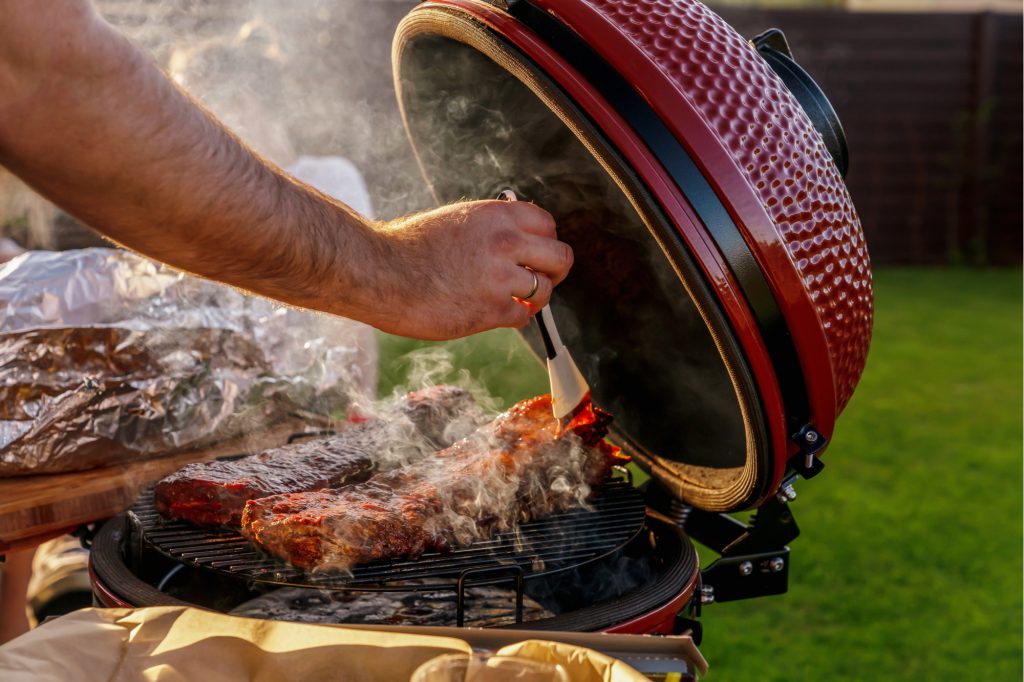 We can't discuss enjoying a nice new backyard without mentioning that pillar of outdoor cookery – the grill! For the intrepid outdoor chef, nothing beats a bracing breeze while cooking up a few steaks for the family. The key to quick winter grilling is preparation, and a grill cart is the ideal prep and staging station. Giving extra plates and proteins a place to rest out of the way of your work area will make managing a flame-grilled dinner as simple as can be.
5 – Passive Enjoyment
And finally, you don't have to be entirely outside to enjoy your outdoor spaces. Attracting winter wildlife to your window is a great way to stay warm inside while appreciating your natural surroundings. A bird feeder or ground feeder is a fantastic option – and often, migrating birds or overwintering species will flock to feeders in great numbers. High-energy foods like suet are a phenomenal choice for birds, and nuts like pecans and peanuts can be helpful for squirrels and other foraging animals.
Spend Winter Your Way in Douglasville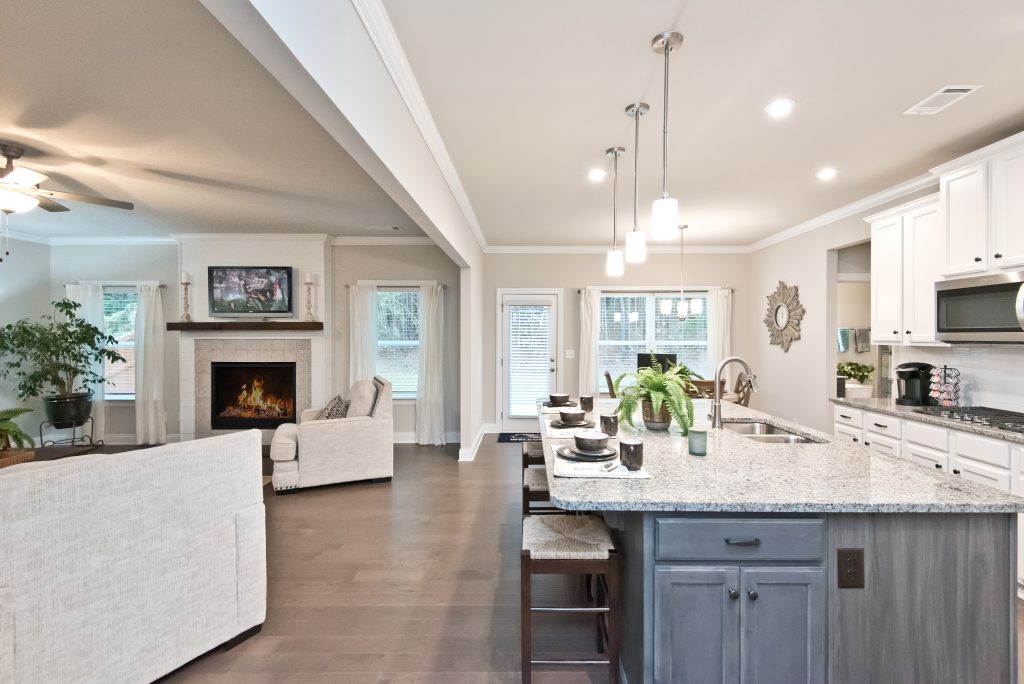 Regardless of how you enjoy your home in winter, The Reserve at Chapel Hill has the space and style for all of it! We love crafting homes that make life wonderful year round, and this neighborhood is in an ideal spot for nature-lovers. Discover what's waiting here, take a look at The Reserve at Chapel Hill on our site, then reach out to an agent and discover how you can find your new home here.