We all know that the grip strength in a baby's grasp is comparable to a grown adult. Something about those chubby little hands wrapped around our fingers makes us smile. Still, what happens when your growing baby becomes a curious toddler, and the hands you held are now opening rooms they shouldn't enter, grabbing dangerous chemicals in cabinets, or hoisting themselves up a flight of stairs? Babyproofing your new home is essential to keep your baby safe and healthy. Before an unexpected disaster happens, Kerley Family Homes compiled a short list of 7 tips for babyproofing your new home so it can be a seamless transition. 
But First, What is Babyproofing? 
Before you know it, your baby will be rolling, crawling, and pulling themselves up to stand in your new home. Encouraging this movement is a crucial part of their development, and they should be free to explore their surroundings in a safe environment. However, many potential dangers in your home can make this process difficult. Identifying possible hazards and preventing your baby from reaching them is called babyproofing. When you move into your new home, you must prioritize this step to protect your baby.    
When Should You Babyproof Your New Home? 
Each parent has a different timeline for deciding to babyproof their home. Some start during pregnancy, others wait until the baby is born, and the remaining few might wait until their baby is walking. We suggest you start sooner rather than later to avoid any accidents. If your baby or toddler has begun to scoot, crawl, stand up, or walk, then it's time to start babyproofing! 
Imagine yourself from your baby's viewpoint and think about what they can reach or open. You can even go the extra mile and crawl around on the floor to see what is within their reach. To your baby, everything in the house looks like a fun toy they can hold and play with for hours. Installing barriers teaches your child that something is dangerous and they must stay away or ask for help from an adult to access it. 
How to Babyproof a Kerley Home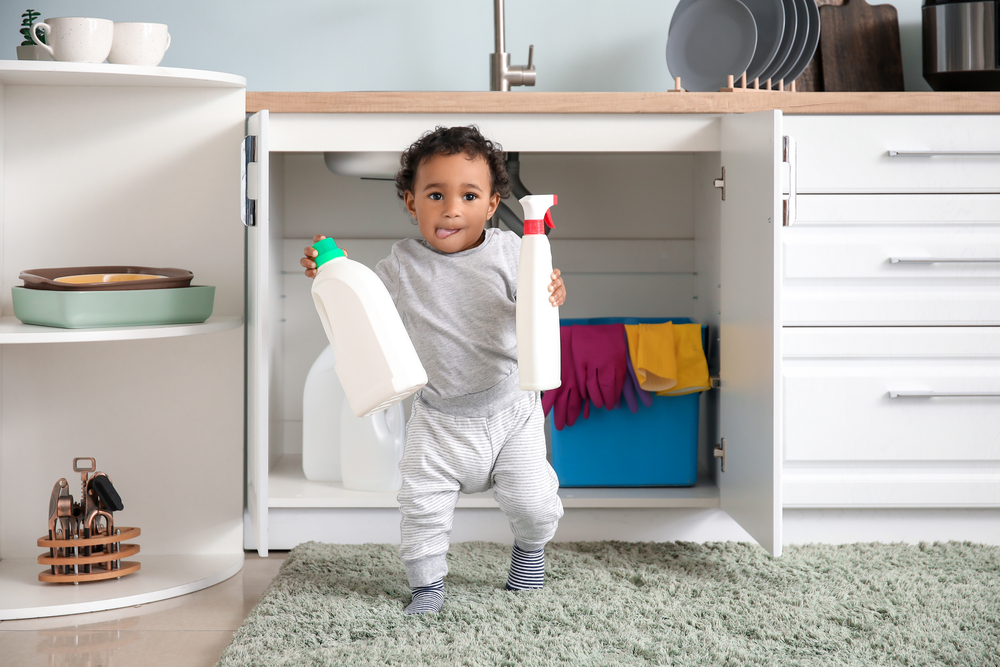 We want to help make the babyproofing process easy to complete so you can go back to enjoying your new home with your growing family. You don't have to worry about your on-the-go little one getting hurt when implementing these 7 tips! 
Babies love to stick their hands into small spaces, including live electrical sockets around your home. Buy electrical socket covers from your local hardware or grocery store to stop them in their tracks. Remember to keep all electrical cords far from their reach and out of sight. They can trip on a cord, put it in their mouths, or worse when you're not looking. 
Install Baby Safety Gates 
When you install a baby safety gate, protecting your baby from harmful objects is easy. Flights of stairs from your front porch to your basement no longer have to be an issue when they are running around the house. The safety gate can also be helpful to keep your baby in another room when cooking in the kitchen or getting work done in your home office. That way, you can watch them while they play and complete your chores and work tasks simultaneously. 
Mount or Secure Furniture
As your baby learns what they can and cannot touch, they'll try to grab items by pulling them down. You might tuck away a bowl of fruits on the counter, but if it's sitting on top of a hand towel your baby can pull, you'll have more than a few bruised peaches to worry about. Mount or secure furniture and other objects like lamps, picture frames, books, and decor pieces as soon as possible. Believe it or not, large household items like televisions and bookshelves are also important to secure because your baby might try to push something down to get to it (or make themselves laugh when they hear the big crash).    
Prevent Slipping by Removing Rugs 
Every parent knows this familiar scenario. You turn around for a second to grab something on the table, then BOOM! Your baby's piercing, anguished cry and angry fists are all you hear and see. Babies always fall when learning to walk, but a dangerous fall caused by a snagged rug can be prevented if you simply place it somewhere else they can't reach while they're still learning to find their footing. 
*Installing carpets in favor of hardwood flooring might be another option for parents with children who love to play rough or have trouble moving or staying upright because of a physical disability. 
Babies love to chew on things they shouldn't. It's cute when it's your cheek or shoulder, but dog toys, pins, coins, and other hazardous materials are a big no-no for your bundle of joy to be near. Prevent a choking incident by removing all dangerous objects out of reach. Babies can also choke by accidental strangulation from long curtains, bedding, blankets, clothing, and scarves. Eliminate possible emergencies by getting rid of the problem first. 
We know your baby banging small pots and pans together or putting a bowl on their head makes for an adorable video to send to the family group chat. This playtime is all in good fun when they are supervised, but one moment of delight can create a cycle of your baby returning to the cabinets for another round of drum practice. To prevent your baby from dropping something heavy on themselves or accessing cabinets with toxic cleaning chemicals, install babyproof cabinet locks to keep them out. Stay aware if your baby learns how to open the locks so you can buy a new set as they grow older and more thoughtful.   
No one likes to cut their hand or bang their heads on furniture–especially babies. Their delicate skin and muscles aren't equipped to handle hard-impact accidents, so you'll need to help them avoid the sharp corners around your home. Put corner guards on table edges to prevent nasty bruises and scrapes.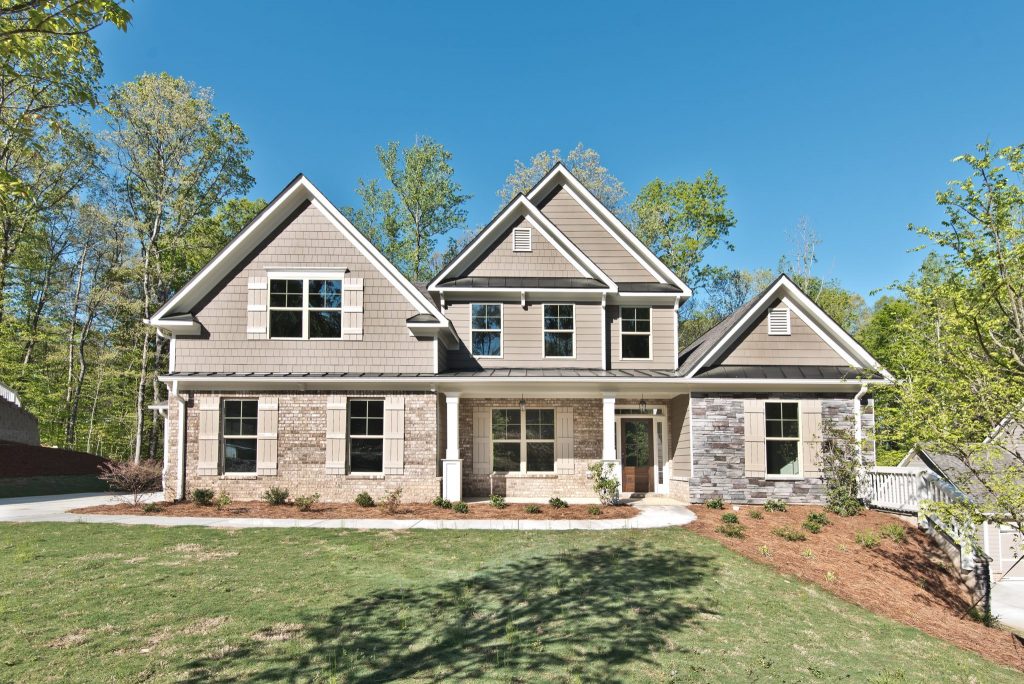 At Kerley Family Homes, we want to ensure that you feel your family is protected from harm and danger when you move in. We're known for building safe single-family and townhome communities across Metro Atlanta, and we focus on building quality homes to provide an honest buying experience to our new homeowners. Your baby growing up in your new Kerley home would be a dream come true! Reach out to an agent to learn more about available listings and our current promotions.