Buying a new home is an unforgettable experience. Things like choosing the exterior brick color, exploring the local community, and deciding what floor plan works best for your family are enjoyable, but what matters most is finding a homebuilder who can build your dream home with the excellent value you need. 
When you purchase a new house with Kerley Family Homes, our goal is to make our homebuyers happy with their decision to choose us as their trusted, quality home builder. We encourage our prospective buyers to ask questions during the buying and design process and to reach out to our agents whenever a concern arises. During these conversations, it's possible you may forget to address a few concerns, especially with so much to cover. No worries! We've compiled a list of 10 essential questions for you to keep in mind. 
1. How many years have you been in business?
To ensure your new home is built to the highest standard, working with a company with a proven track record of quality craftsmanship and several years of experience is vital. 
Kerley Family Homes has been in the homebuilding business since 2007. Their lifelong passion for building quality homes in respected neighborhoods led to the founding of a family company that would carry the Kerley family's dedication to quality and care into new construction communities throughout North Georgia.
2. How many homes of this style have you built?
Knowing how many years the builders have been in business is essential, but don't forget to inquire about how many times they've built a particular home style — especially the one you have decided to buy! If your home is their first time building a house with five bedrooms and a basement, complications may arise since they are new to completing this type of house. This may impact what your home looks like, and it could affect the budget as well. 
Since Kerley Family Homes has been in business for over 15 years, we have years of experience building our floor plans. Our incredible new Carter Grove community in Cartersville features our popular Georgian and Executive Series single-family homes, many of which can close in 60 days or less!  For those looking for a more affordable option, our townhomes at Park Center Pointe in Austell feature our Hometown Series and have move-in-ready homes that can close in 60 days or less.
3. Are you fully licensed and insured?
When you own a home, you must be tenacious and vigilant about obtaining critical information that could affect your investment and safety. Make sure to check if your builder is adequately insured and licensed, or it can put you at risk. Without the correct documentation, the project could be terminated, and you could lose your deposit and more money. You are also liable if unlicensed workers work on a property you own, so make sure your builder is legally authorized to build your home. When you purchase your new home with us, rest assured that Kerley Family Homes is fully licensed and insured!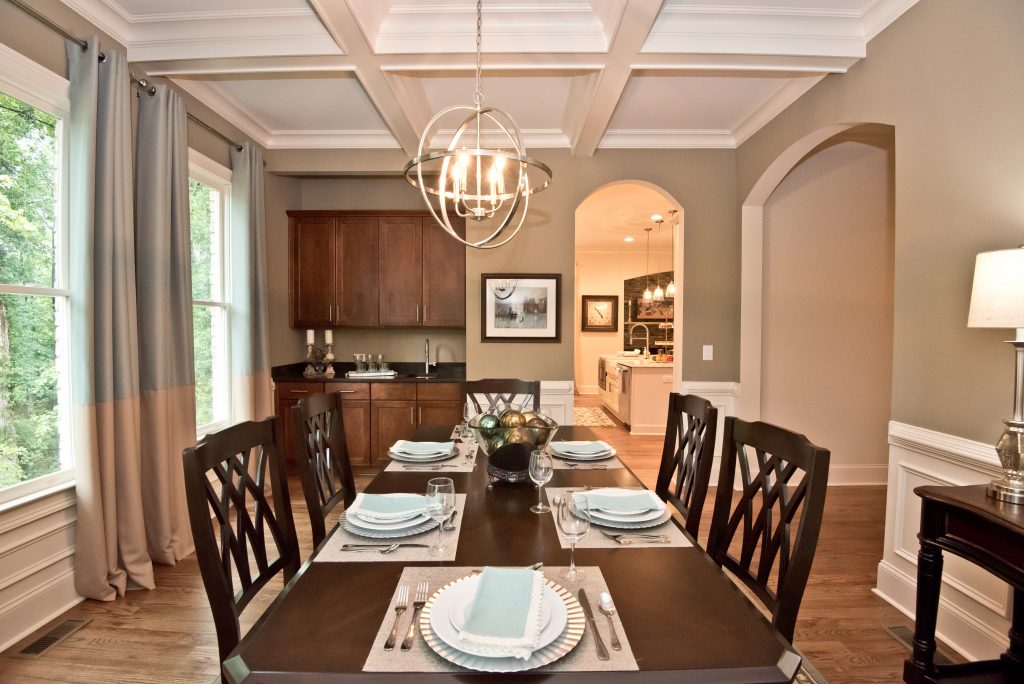 4. What options do you offer that other builders do not?
If you're trying to decide which homebuilder will be the best for you and your family, this question is essential to ask. Know which builder comes with more of the perks you're looking for so you get what you really want. 
Kerley Family Homes offers many options in various communities. Homes in Carter Grove feature 9-foot ceilings, dining rooms with double rail and shadow box trim, and basements. Some of our custom additions at Entrenchment Hill in Kennesaw are built-in bookshelves, marble fireplaces, and two-story decks.
5. What are the most important benefits of the homes you build?
Consider the standard features your homebuilder includes in each of their homes. Do you need to find a trusted, local builder that establishes neighborhoods in quality locations around top-rated schools? Kerley Family Homes has you covered! We build new homes in some of the most sought-after areas of Metro Atlanta in Cobb, Douglas, and Bartow counties, known for their excellent school systems and safe communities.  
Another benefit of owning one of our homes is the Clean Comfort® high-efficiency air filtration system. The system works to remove allergens and other pollutants from your home, providing you with fresh air throughout all your living spaces. We incorporated this feature because the maintenance of your new Clean Comfort air filtration system is easier than traditional return air systems from other builders. Compared to standard furnace filters, these long-life, high-capacity filters can last up to one year before they need to be replaced. We are dedicated to providing our homebuyers with excellent features that will last for years to come. 
6. Do you have open house events for model homes in your community? 
An organized homebuilder with established business practices will offer open house events with their real estate agents. Prospective homebuyers should attend these tours to get a better look at a model home from the community where they want to live. It's also a great time to ask the lead agent of the neighborhood questions about warranty, materials, and amenities that are included. 
Carter Grove has some of our most impressive amenities to date! There is a NEW primary school in the front of the neighborhood for grades PK-3, meaning you can walk your kids to school and benefit from the accessibility of living close by for teacher-parent conferences, school events, fundraisers, and other important meetings. Other exceptional amenities include access to a state-of-the-art clubhouse, tennis courts, a pool, a playground, and pocket parks. Golf enthusiasts will love the private golf course at the edge of the community, Woodland Hills, known for their fantastic scenic views!
You can visit our beautiful community, Carter Grove, by visiting the model home open house daily. Check out our Facebook events page for updated monthly hours for this community and others!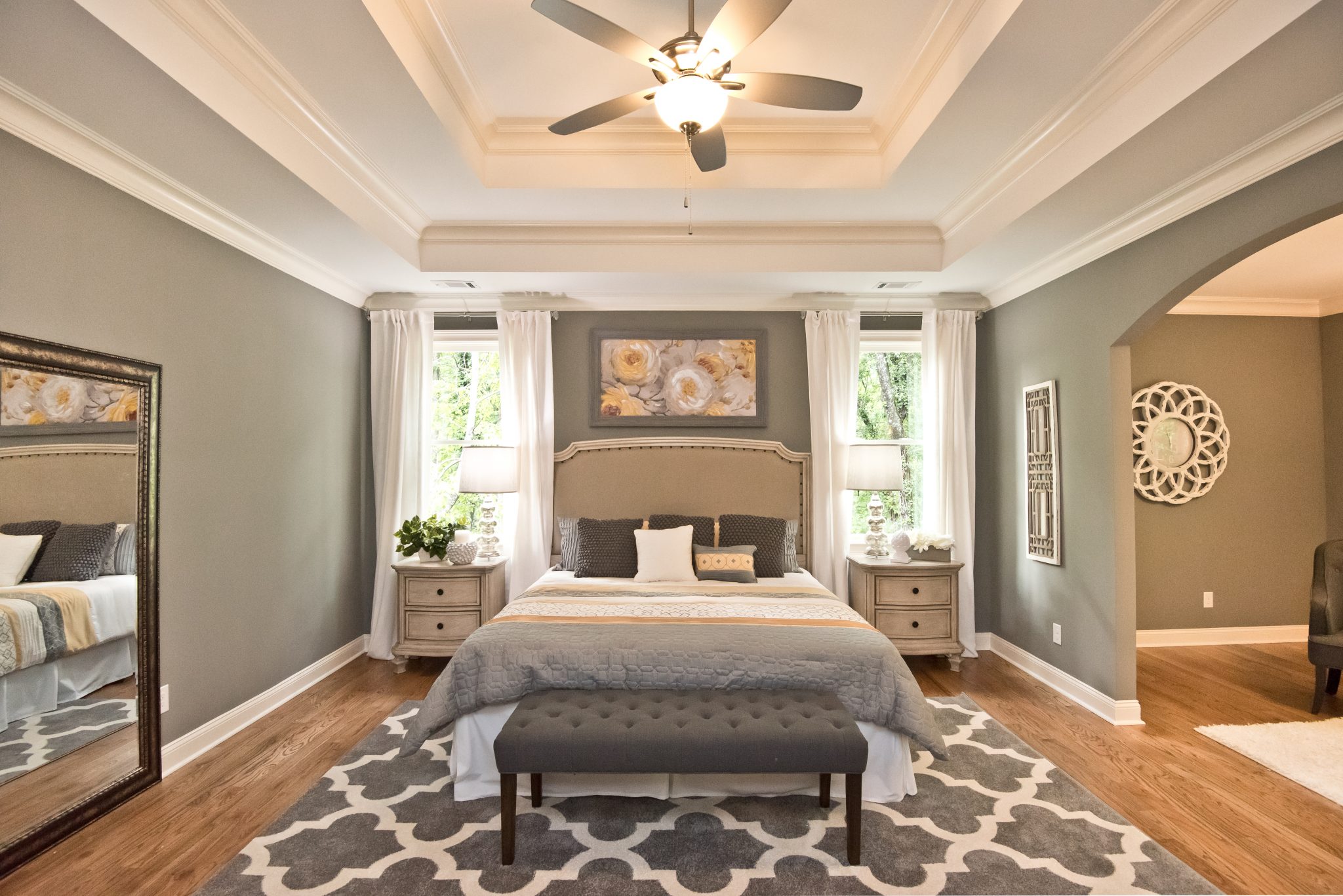 7. Are Design Studio appointments available? If so, what options and upgrades can I choose from?  
Knowing whether or not you can get a gray backsplash with tan grout for the kitchen or a red brick color to match the brown roof is important for your new home. At Kerley Family Homes, we understand that personalization goes right down to the details. That's why we offer Design Studio appointments so buyers can choose how their home looks. If you choose a home that is in the early stages of construction or not started yet, you have more design options. Call a KFH agent to discuss your options.
You will select cabinets, hardware, countertops, flooring, lighting, appliances, and more at your Design Studio appointment. Each category is separated into several themes, and you can browse at least four levels of options for each design choice, which helps the process run efficiently. Our design team will lay your choices together so you can see how specific designs pair together until you find the perfect fit. Read our blog to learn more about how you can prepare for your upcoming design appointment when you purchase a home with us. Check out our Pinterest page for amazing ideas on home decoration for all seasons! 
8. Do the communities you build in have a homeowners association (HOA)? If so, can I have a copy of their rules and fees?
The prospect of living in a community with an active HOA (Homeowners Association) or POA (Property Owners' Association) can be enticing or a deal breaker for homebuyers. Be sure to check if the builder plans to establish one of these associations or if the possibility is open after all the homes have been built. If they can give you information about yearly fees and specific rules you'll need to follow (such as not cutting down trees or putting up a particular fence), it will be all the better. Your wallet and peace of mind will thank you later.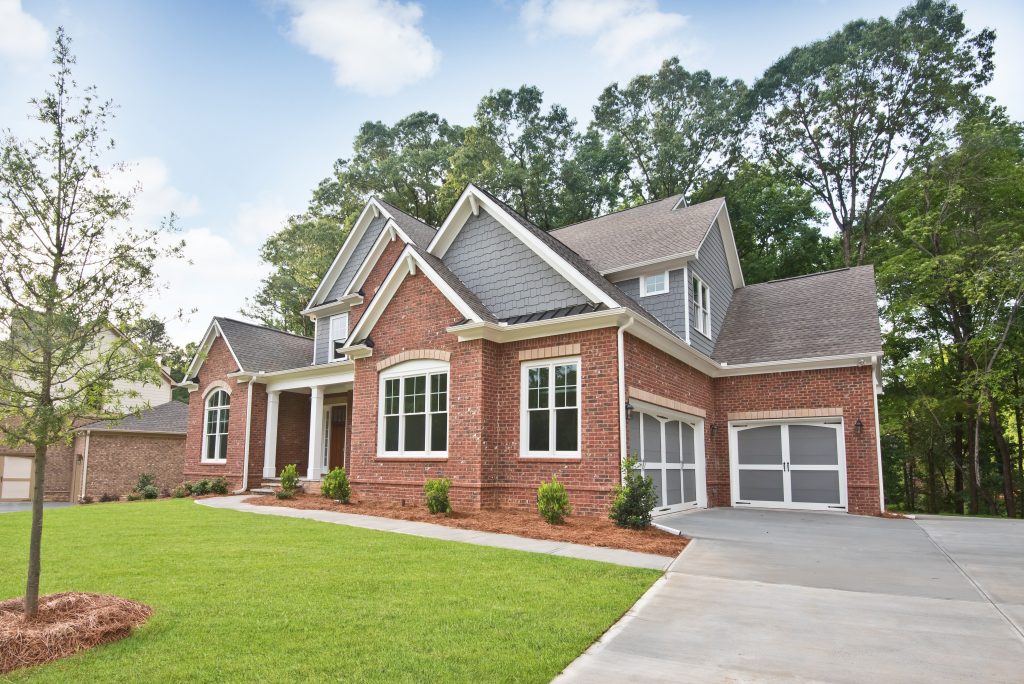 9. After I move in, can you fix anything if it stops working/breaks?
We know home repairs after purchasing a new home can be an unexpected (and unwelcome) surprise. All of our homeowners receive a warranty on their house for a set number of years, so if something does need to be fixed, we can handle it immediately. We also have information regarding emergency repairs and offer direct contact with the contractor who worked on your home. Visit our Homeowner Portal and reach out to our offices with questions and concerns.  
10. Are there any move-in-ready homes for me to purchase?
There are many reasons why a prospective homebuyer may need a move-in-ready home. Some of the most common circumstances include a relocation for college, a new job, or a family emergency. Ask your homebuilder if they have a home in their inventory that you can move into as soon as possible. 
Kerley Family Homes has available homes across Metro Atlanta that can close in 60 days or less! Contact an agent to learn more about our current promotions and homes that can close in 60 days or less and by the end of the year!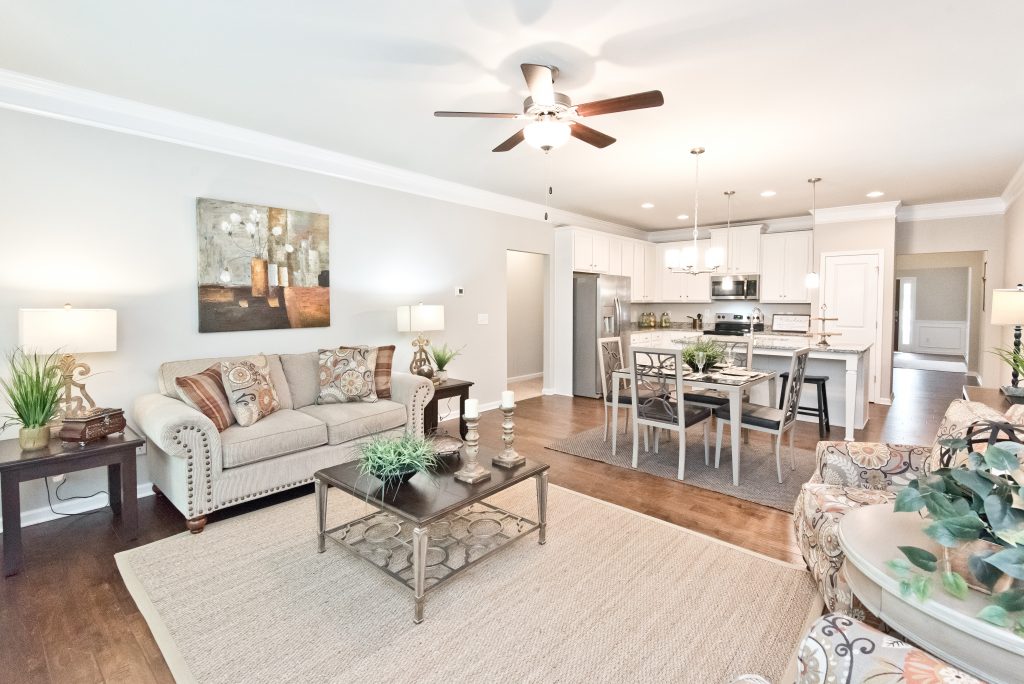 Come Home to Excellence with Kerley Family Homes 
Now is the time to call us about purchasing your dream home. We're a homebuilder who truly cares about the value of the communities we create and the families that reside in them. With us, you aren't just purchasing a plot of land or an investment property; you're settling into a quality-driven home that can stay in the family for generations. Reach out to an agent today to Unlock Your Dream Home with us!