August is a busy month for Georgia families. Back-to-school time is finally here, and that means helping your little one with their homework at the dining table, packing school lunches in the kitchen, and putting the finishing touches on the volcano science project in the living room is bound to happen. At Kerley Family Homes, we want to give you the opportunity to create these memories and more in a new home you and your family will cherish for years to come. 
We build communities in top-rated school districts in Cobb, Douglas, and Bartow Counties, so as you plant roots in a new neighborhood, you can rest assured your children will receive a quality education from grades K-12! This is also a great time to create clear, intentional goals with your family regarding what standards you'd like to set for the school year. We created a list of tips to help you complete your tasks and prioritize what's most important. 
Re-establish Healthy Sleep Routines
As the summer ends, your child may have an adjustment period from their sleep schedule in the summer to their more consistent school schedule. You can help your child with this transition by gradually adjusting their sleep schedule in the weeks or days leading up to the first day of school. Give younger kids a specific time to go to bed, and make sure to set boundaries with older kids for when they can meet up with friends, complete chores, and work outside of the home. This will allow them to re-establish and define their own routines so they finish their homework each day and achieve the goals they set for themselves.
Plan Your Schedule With Important Dates in Mind 
Aside from participating in class, your child may also have a full schedule of extracurricular activities and sports practices to attend during the school year. We know it can be easy to miss a game,  music concert, or important event if it's not written down or added to your digital calendar. Ensure you keep track of all yearly schedules and documents for your active student so you can prioritize being there in the stands, cheering them on when it matters most. 
On the academic side, don't forget to introduce yourself in person or through email to your child's teachers and coaches. This way, if a significant problem arises, you've already established effective communication and can schedule a parent-teacher conference to find a solution together. Don't hesitate to ask questions or express your concerns to prevent a slight misunderstanding from becoming a major miscommunication. Keeping communication consistent and open is also crucial for last-minute school closures, updates to policies like the Dress Code and Student Code of Conduct, and potential emergencies.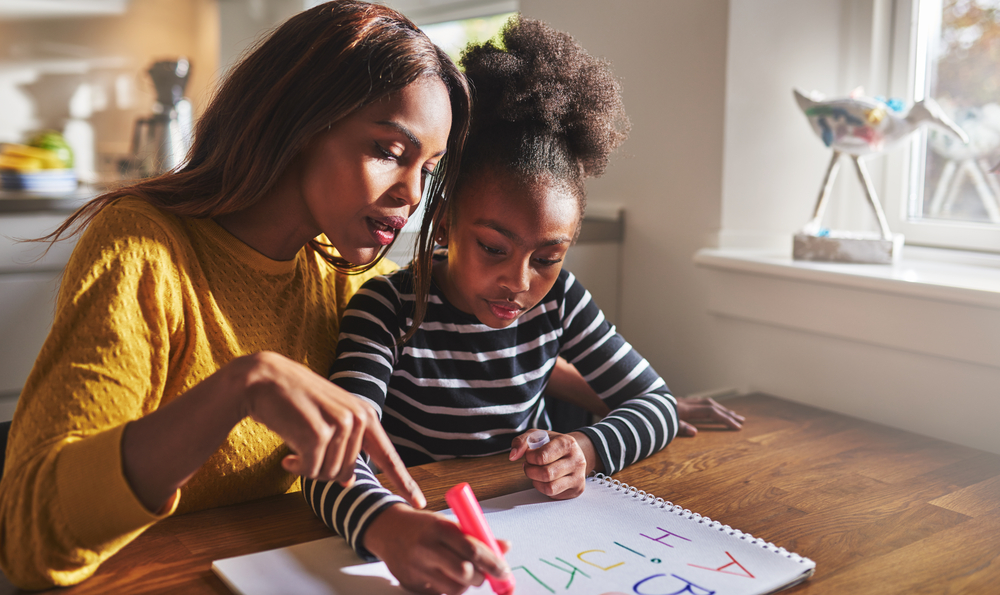 Check School Supply Lists and Syllabi 
Finding all the supplies your child needs at this time of the year can be tricky. Books, binders, and backpacks routinely sell out at popular in-person stores. If school shopping becomes an issue for you this year, purchasing from online retailers may be a viable option. Check the school's supply list to ensure they have the necessary items before the first day of class. Additionally, older middle and high school students must review the syllabus from each of their teachers to acquire the needed materials for each course. It is essential to verify that your child has what they need each day, as this allows them to stay prepared for assignments and projects that affect their grades and keep them on track with their peers. 
Build Consistent Homework and Study Habits 
Learning new things and working on assignments can be rewarding for your child, but it can also be taxing when they come home and need to focus on homework and studying after a long school day. Help your student where and when you can by modeling good studying behavior. You may need to take their cellphones or limit access to tv and video games until they finish their tasks. Consider establishing a reward system if they remain consistent. A weekend outing to a skating rink, participating in a recreational activity, or making their favorite meal to celebrate an excellent grade can motivate them to stay on track throughout the school year.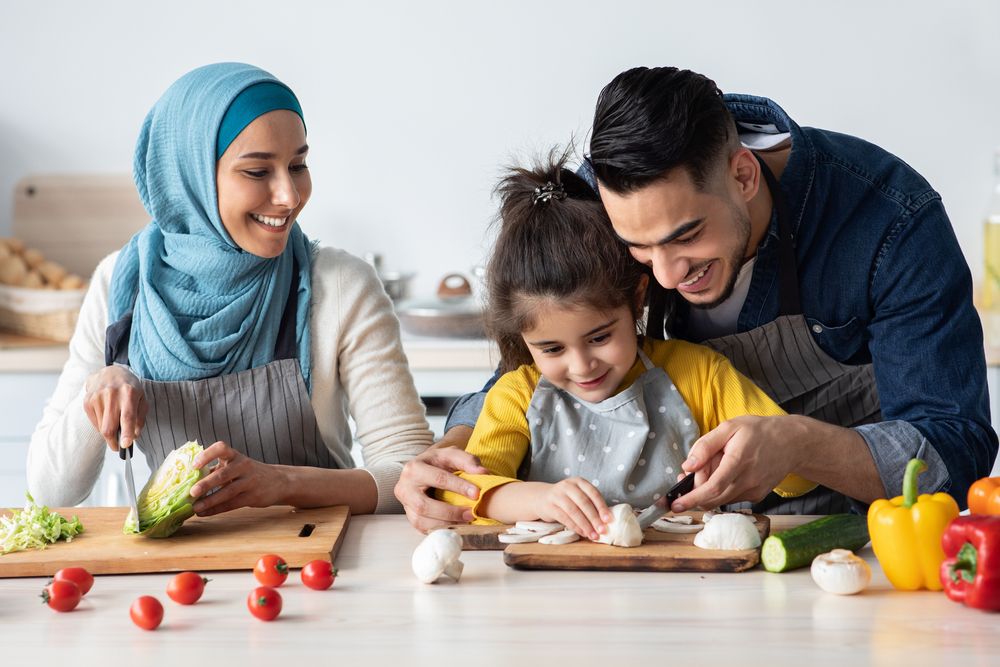 Make Dinnertime a Priority – Meal Prep to Save Time in the Week!   
After a long day of completing work tasks and school assignments, coming home to a hot meal has the ability to make even the most challenging days better. However, putting a delicious meal on the table can be difficult during the week. Make meal prepping on the weekends a goal for your family this year so getting dinner ready is a breeze. If they are old enough to lend a hand, enlist your kids to help you plan, prepare, and pack the meals. Cooking with your children can instill confidence in them and their ability to complete a task while simultaneously teaching healthy eating habits and responsibility. 
Show Your Support When It Matters Most
Although you might be ready for your child to go back to full-time learning in the classroom, returning to school can be exciting and nerve-wracking for kids. Offer emotional support and reassurance to ease any anxiety and trepidation they may be feeling about going back to school. Remember, it might be something other than academic responsibilities they are worried about. Consider other socialization aspects like joining teams and clubs, making new friends, and communicating with teachers. Take the time to listen to their concerns, provide advice if asked, and intervene on their behalf when necessary. Keep in mind that although coming to their rescue might be your go-to solution, sometimes your kid just needs to feel heard, supported, and understood. Simply listening and being there for them will help them feel more comfortable communicating with you in the future.
Move to Carter Grove This School Year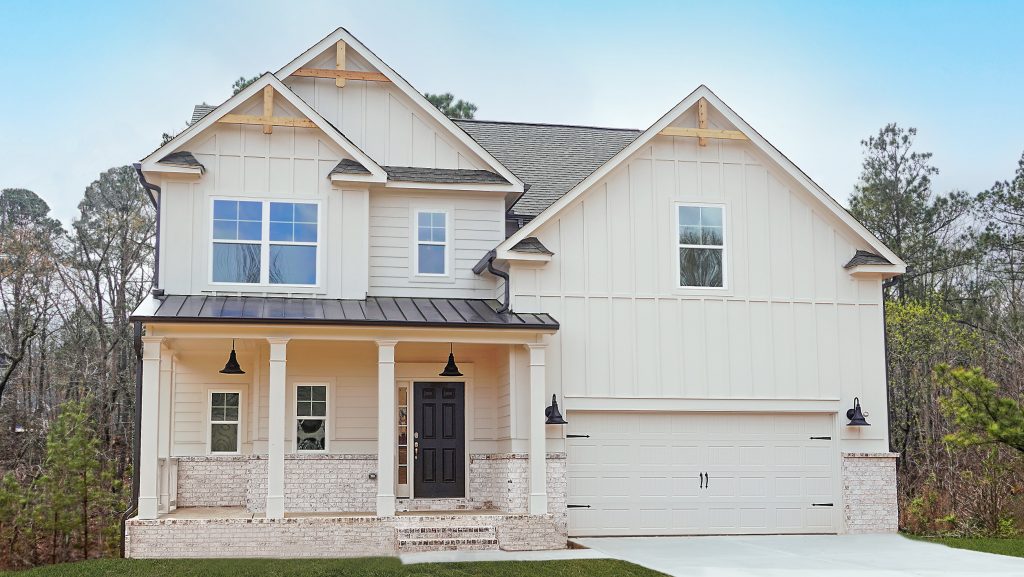 We hope these back-to-school tips from Kerley Family Homes help you and your family have a positive school year full of learning and growth. For more great ideas, check out our new Pinterest board. If you're looking to upgrade your home and move to a new community, contact us today to schedule a tour of our unique neighborhoods! 
Our new single-family community, Carter Grove, has premium access to the new Cartersville Primary School at the front of the neighborhood. Attending parent-teacher conferences, concerts, and sporting events this year is only a short walk from your front door. 
We also offer a Hometown Hero incentive for active or retired U.S. military, firefighters, police officers, doctors, physician assistants, nurses, EMS, teachers, and other school employees! Tours for our move-in ready homes are happening right now. Contact an agent today for more details.