Does this scenario sound familiar? 
The kids are finally on summer break, you've just closed on your new home, and now, the exciting phase begins – the big move!  
Moving homes in the summer is never easy. It may take weeks or even months to pack and organize your items, the kids can be unhelpful, pets are in the way, and to top it all off the blazing heat makes loading the truck and cleaning almost unbearable. At Kerley Family Homes we value our homebuyers and their experience with us– that includes making their move as safe and trouble-free as possible. 
We assure you, buyer satisfaction is at the top of our list; that's why we work with incredible builders, managers, and designers that work together to make your dream home one you'll enjoy settling into after moving day and for years to come. To help our homebuyers prepare for the big move, we have compiled a few of the best summer moving tips so planning ahead can be a breeze.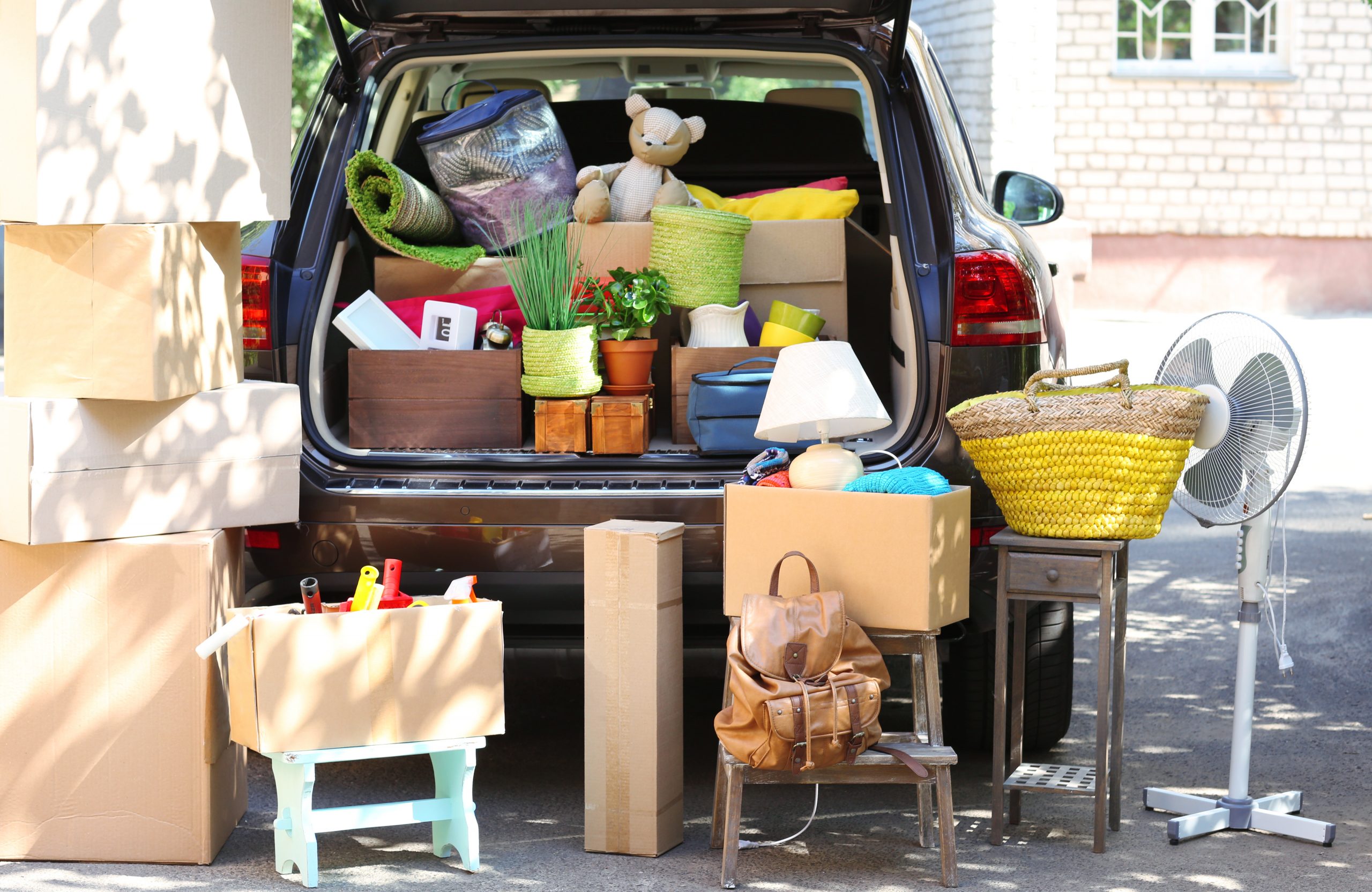 Move Smarter this Summer
Create a Moving Budget

– Before you drive over to the closest store for packing supplies, don't forget to create a moving budget to offset unexpected costs and fees. Whether you're renting a U-Haul and doing it all yourself or calling a moving company to pack and ship your items, create a line-by-line budget for everything you may need. This includes packing supplies, child and/or pet care, and food for the day. 
Find Movers and Book Your Date

– The summer is notoriously the busiest time of year to move. That means movers have multiple appointments each day and can only accommodate people who booked in advance. Also the price of moving increases during the warmer months. Don't get stuck asking your family and friends to haul boxes in exchange for pizza slices this year. Find movers and schedule the date as soon as you can. 
Plan Your Moving Day Schedule

– Do the kids need a babysitter? Does the dog have to be driven to daycare? Did you remember to buy extra water and meal prep lunch? All of these small details can feel overwhelming if you're trying to get things sorted on the day of your move. Figure out a plan that works for your family so move-in day is less chaotic.
Pack Carefully to Avoid Disasters

– We'd hate for you to get to your new home and open a box of antique glassware only to discover every plate has been broken. Or you open a bag of your favorite electronics and see they've overheated in the truck and won't power on. Be sure to pack your fragile items with the right materials, label boxes by room, and unpack in an organized way. This will save you a lot of stress in the long run. 
Have a Yard Sale Before Moving Day

– Are there items you don't want to bring to your new home? Consider having a yard sale to get rid of unwanted clothing, large furniture, and old decor pieces. You can also host a giveaway in case you don't want to collect any cash.
Wear Comfortable Clothes and Apply Sunscreen

– In the excitement of the day, some people are prone to putting on clothing that may not withstand the summer heat. Make sure to wear something comfortable and put on sturdy shoes like sneakers so you can move safely and effectively. Before heading outside apply sunscreen to all exposed areas of your body. Choose sunscreen with an SPF of 30 or higher to ensure you don't get sunburned!  
No matter where you are in your home buying and moving process, Kerley Family Homes is here to assist you this summer by offering amazing promotions (Quick Close and Save Your Way), well-crafted home designs, and helpful agents that are prepared to answer questions and troubleshoot homebuyer concerns. We build homes in great communities across metro Atlanta and look forward to helping you and your family during your best summer move yet! Contact us today to learn more about our available homes.