Looking for our most recent news?
It looks like you've found some great information, but it might be a little outdated. For our most recent news on new home communities, financing options, and upcoming events visit our News page or browse our current new home communities.
The year is young, and it's time to start to think about new habits, hobbies, and lifestyle changes we want to make for the next 12 months. Flex space is great for putting your personal goals into practice! In the 4-5 bedroom homes of Gunnerson Pointe in Kennesaw, you can have additional rooms that are ideal for creating multipurpose spaces. Read on for a few of our suggestions on extra bedroom ideas to make your New Year's resolutions possible!
The At-Home Gym
"Exercise more often" is one of the most common New Year's resolution goals. There are many ways to work out more, whether it's getting a gym membership, running in the neighborhood, or doing exercises at home. Working out at home is a great way to stay on top of forming that habit. With easier accessibility, you can come back from work, do a quick session, and then carry on with your night without any of the extra hassle of going to a gym! Plus, working out at home means more privacy, so you can play "Eye of The Tiger" as loud as you want while you do your squats. Visit our Pinterest for the ultimate home gym inspiration (link updated 08/25/23)!
A Versatile Home Office Space

With remote jobs becoming more and more common, many are starting to factor in the need for an at-home office when looking for a new home. Having your own office space can be a great way to increase your productivity and focus while working from home. It can give you that extra boost of structure you need to stay on top of your schedule and the ability to close outside noise from the rest of your housemates – whether they're on two legs or four.
Ideas to Create an Inviting Extra Guest Bedroom

When in doubt, you can't go wrong with a guest room! Maybe you have a goal of being more social this year or seeing your extended family more often, and you want a space for everyone to stay. You'll love the confidence that comes with knowing you have space for your guests, and your guest will love the comfort of having a comfortable room of their own. Or maybe you want to have the ladies over for a wine and movie night!
Designing Your Own Extra Bedroom Studio Space
If your goal is to get more into your hobbies this year, a studio space could be the perfect way to do that. Maybe you paint, sew, play music, or cultivate rare species of bonsai trees. No matter what, having a whole dedicated space makes it easier to stick to your hobby. With a whole room, you can set up workstations, tables, and shelves to help you keep your craft organized and accessible. Closet space is perfect for extra storage, to keep your room streamlined and clutter-free. You're going to love how much this additional space motivates you to make your hobby an important part of your life.
Signature Series Homes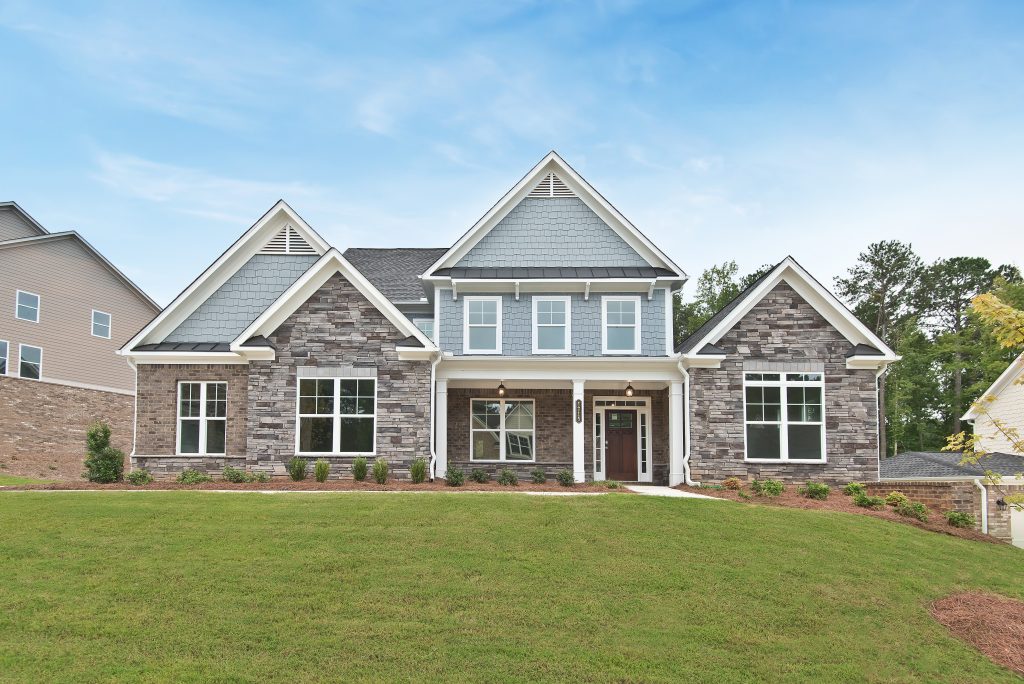 Giving yourself the space to meet your goals can help in keeping your New Year's resolutions. In a Gunnerson Pointe home, you'll have plenty of space to stick to your goals as well as room for your whole family. Gunnerson Pointe's Signature Series floor plans include spacious open-concept family rooms, formal dining rooms, and chef's kitchens that boast oversized islands and pantries. And, when you get a new home, you know you're the first one ever to live there, which makes a perfect fresh start for a new year. And, when you get a new home, you know you're the first one ever to live there, which makes a perfect fresh start for a new year. Plan your fresh start for 2022, reach out to our agent at Gunnerson Pointe to learn about new home opportunities in this gorgeous Kennesaw neighborhood!