Looking for our most recent news?
It looks like you've found some great information, but it might be a little outdated. For our most recent news on new home communities, financing options, and upcoming events visit our News page or browse our current new home communities.
If you're looking for a new home in Georgia, you'll find some of the best deals on townhomes and villas. Attached homes are affordable, and they are an easy way to maintain a place of your own. If you've never lived in an attached home before, let us enlighten you to the advantages that come with choosing this home type. Read more about our attached communities like Villas at Hickory Grove and Hawthorne Village, and we're sure you'll get attached to your Kerley Family Home.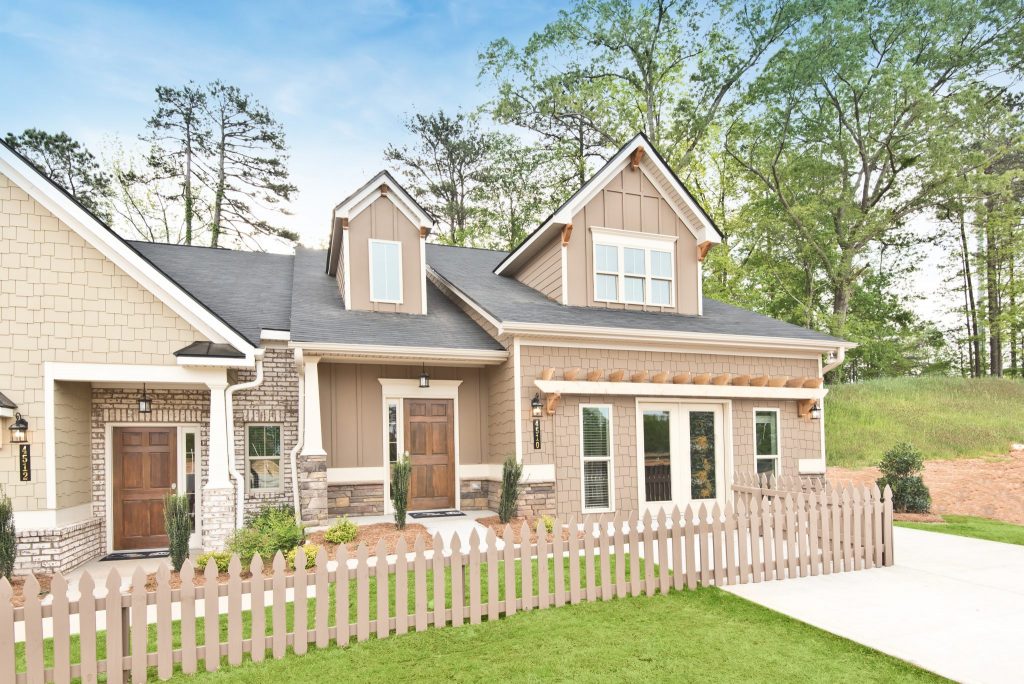 Savings & Style
Smaller families prefer attached living as their starter home, but with our available attached home options, families of any size can benefit from choosing to get attached! Oftentimes you'll find that attached homes are slightly less expensive than detached options in the same area. Homeowners also find that they pay a decreased amount in utilities thanks to shared walls. Kerley Family Homes is all about value, and with updated features and trendy details, you'll find attached living is as thoughtfully designed as every home we build. This makes moving to a new area and owning a new home easy without breaking the budget or compromising on your style.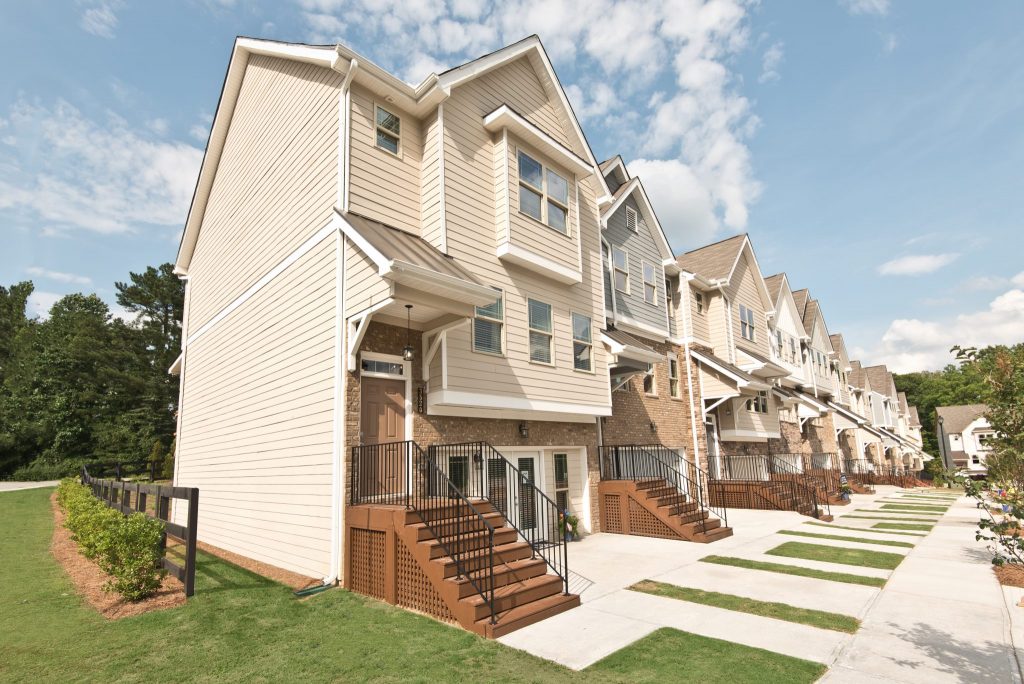 Less Work, More Play
In townhome and villa communities you'll notice pristine, lush green spaces and groomed stretches of lawn. Often they're cared for without the homeowners having to lift a finger. Coming home to a freshly-cut lawn is so much sweeter when your community takes pride in making your home beautiful. No maintenance from week-to-week also means you have more time to spend freely.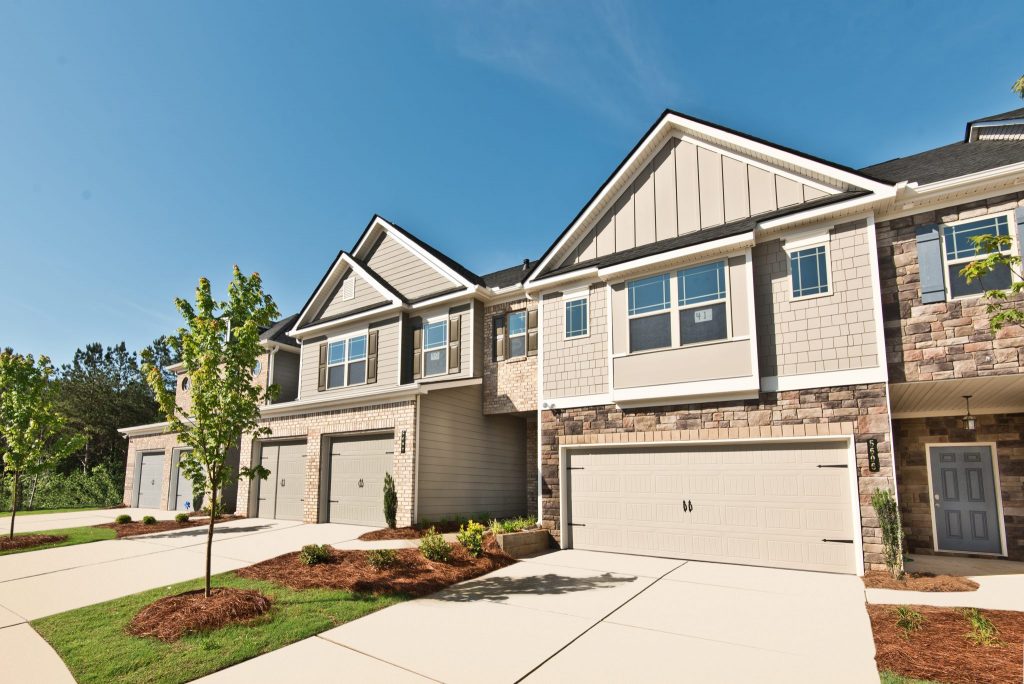 Closer Community
Living attached to your neighbors provides unique opportunities to chat and gives a little extra sense of safety. It's nice to know there are people nearby who you can borrow ingredients from or simply help watch out for you. Saying hello to the people in your neighborhood is an easy way to foster a better sense of community. While you are attached, we build each home with thick, well-insulated shared walls, so you can enjoy quiet privacy as well.
Get Attached
Now is a great time to get attached to you Kerley Family Home. Our attached communities like Hawthorne Village in Gainesville, Villas at Hickory Grove in Acworth, The Enclave at Powder Springs and more, offer various opportunities to find a convenient and welcoming home at a great price. Contact us to learn more about all of our communities, and let us know what you're looking for.