Looking for our most recent news?
It looks like you've found some great information, but it might be a little outdated. For our most recent news on new home communities, financing options, and upcoming events visit our News page or browse our current new home communities.
From making dishes easier to cook, to making snacks more accessible, an organized walk-in pantry is a real game-changer for any mealtime. And, our Georgian Series of homes has a beautiful selection of floor plans with incredible walk-in pantry designs that will make your life easier! With all that extra space, you can easily organize the contents of your pantry so that when inspiration strikes, you're prepared with accessible ingredients. It only takes a little planning for a perfect pantry. And, our Georgian Series of homes in Old Lost Mountain Estates has a beautiful selection of floor plans with incredible walk-in pantry designs that will make your life easier! Here are a couple of our tips on how to set up your walk-in pantry for success!
Keep it Contained

Be honest, how many times have you bought the same can of beans because you forgot you had some at home? The temptation to buy canvas baskets to stuff a variety of miscellaneous items in is strong, but it's of benefit to fight that urge! Instead, clear containers like large mason jars, clear canisters, and baskets with wide slots will allow you to stay organized and help create spatial awareness. You'll know exactly what contents you're working with every time you go to grab something.
Fresh and Friendly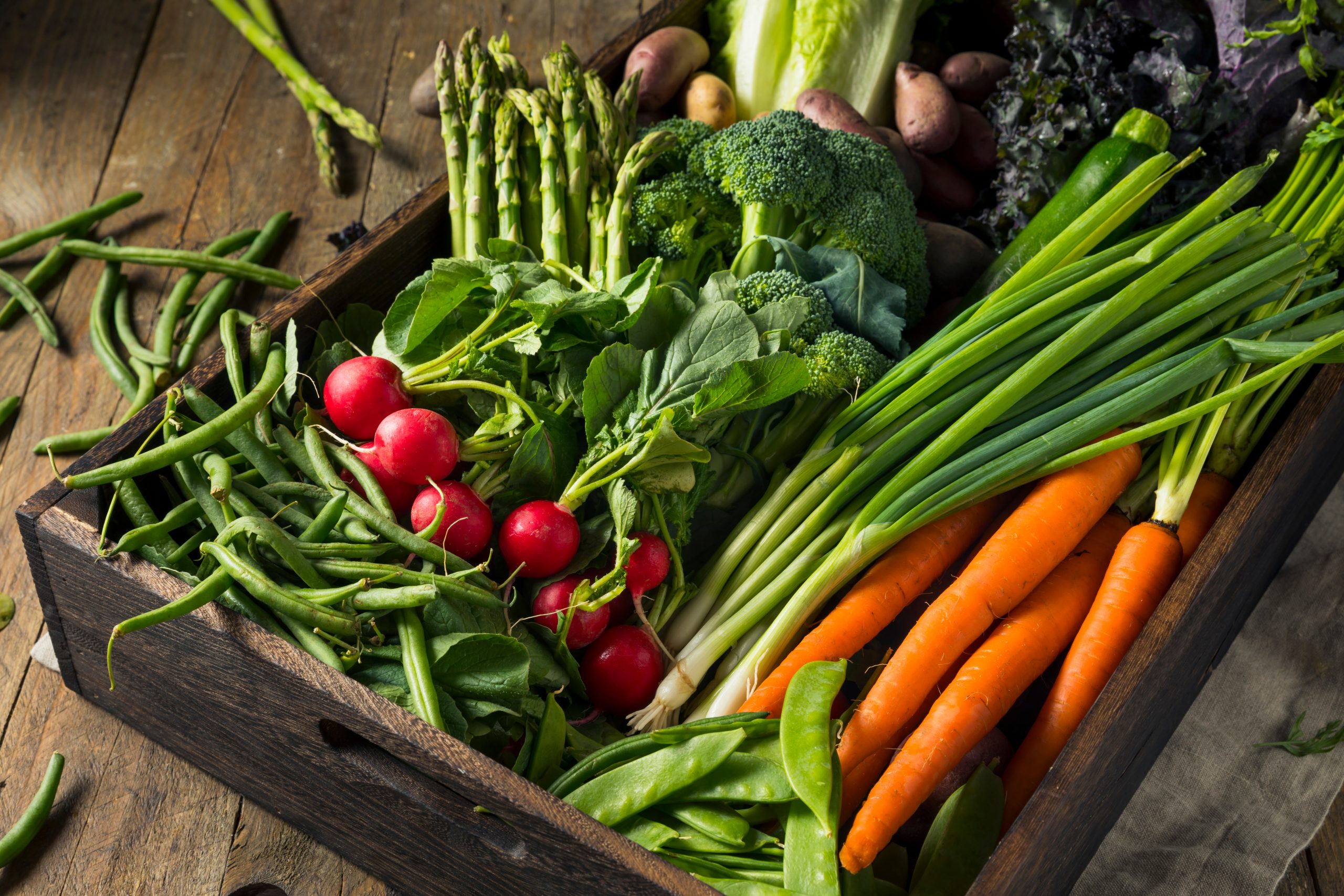 Once you have your containers down, it can be helpful to separate like with like, and to organize by frequency of use. That is, put items you frequently use in a move visible location that's easily accessible. Keeping items like spices, coffee supplies, and baking ingredients in their own section will also streamline your process when you go to grab your supplies.
Keep a first in, first out policy so that way you're keeping your food waste down and money in your pocket. Every time you go to the grocery store, make sure to take that extra couple of minutes to check the dates on your supplies and put your newest items in the back and pull your older food items closer to the front.
Decorate Your Walk-in Pantry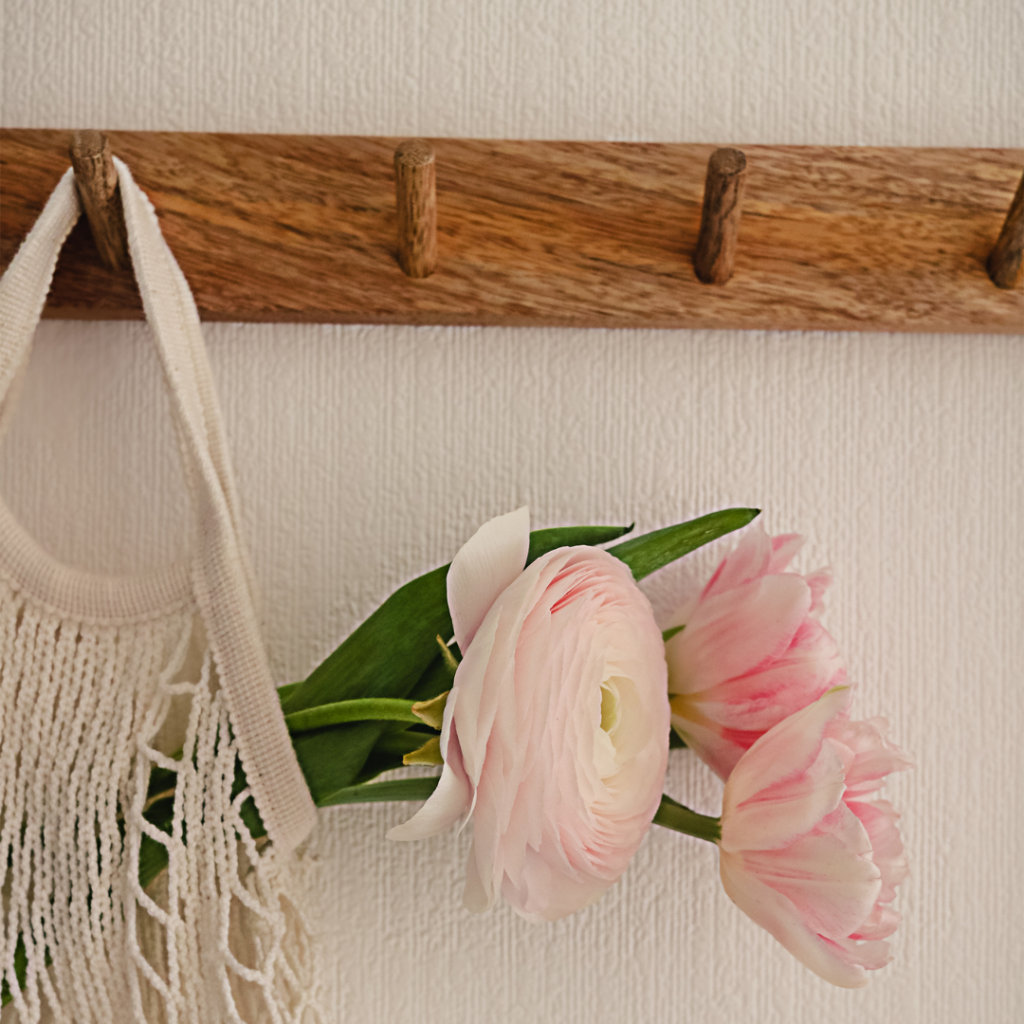 And, you can add floating shelves, decorations, and hooks to create a stylish and functional flair! Floating shelves are a great place to store cookbooks, spices, or decorations for added aesthetic value. Use hooks to hang up your reusable bags, so they're easily accessible when you head to the grocery store and you'll feel like an eco-friendly goddess. Check out our Pinterest for some decoration inspiration!
Never Stop Improving The System
Once you have your pantry put together and looking fresh, take a step back and admire your work. But be prepared to update, re-organize, throw out old ingredients, and fine-tune your system. Make a habit of checking your system every couple of months to maintain ease of access and organization. Plus, it takes a little bit of trial and error to learn exactly what's right for you, so feel confident, even if you don't get the system down perfectly from the start. Fortunately, a pantry in a Georgian Series home is designed with tons of storage space and a thoughtful layout, so keeping on track is that much easier.
Get Started, Find Your Georgian Series Home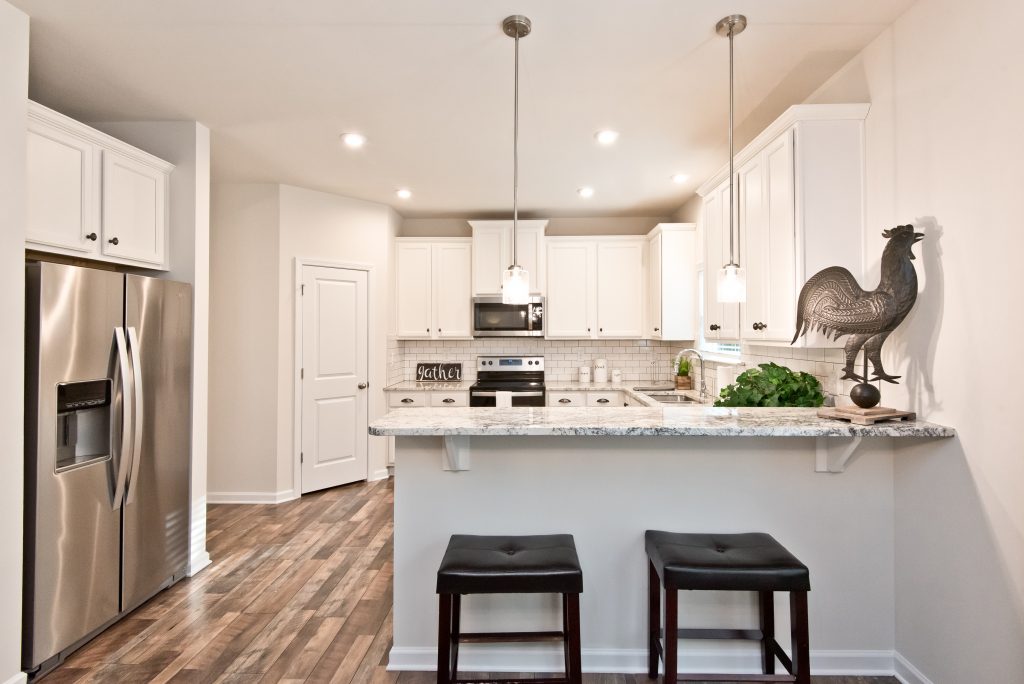 Georgian Series homes in Old Lost Mountain Estates have kitchens with walk-in pantries and other inspired details that will bring out your inner chef. These homes are thoughtfully designed so you have all the storage space you could need and then some, making them ideal for families. Reach out to an agent to learn more about the homes in Old Lost Mountain Estates!