Looking for our most recent news?
It looks like you've found some great information, but it might be a little outdated. For our most recent news on new home communities, financing options, and upcoming events visit our News page or browse our current new home communities.
Now that you've got the keys to your new home, the next step is to help your space come to life. Having a clear vision for your home decor style will streamline your process by leaps and bounds. And, our homes are designed with gorgeous architecture and space in mind to perfectly complement any style. Keep reading to learn more about how to decorate your home with these styles we think you'll like!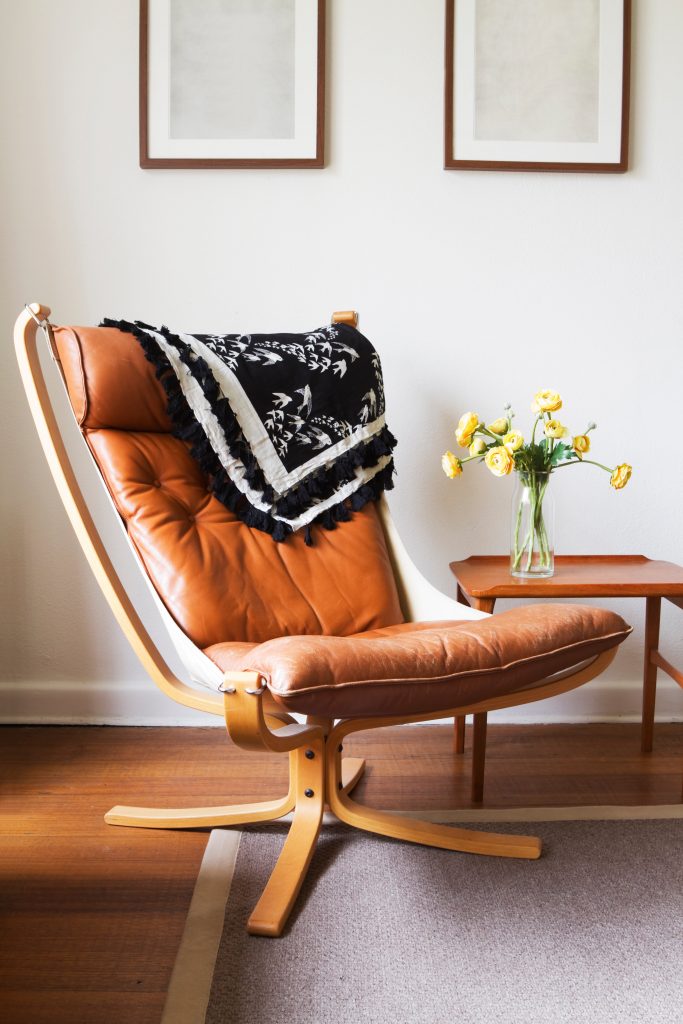 Mid – century Modern
This 1950s-1960s retro-reminiscent style is characterized by clean lines, furniture that focuses on function and form, pops of color, and intentionally placed plants. Functionality is the keyword with this style. When recreating this style you should try to keep it from looking too cluttered, instead aim for clean lines, and every ornamentation should be very intentionally placed. Try a mix of man-made and natural elements like wood and vinyl furniture or geometric metal decor and plants.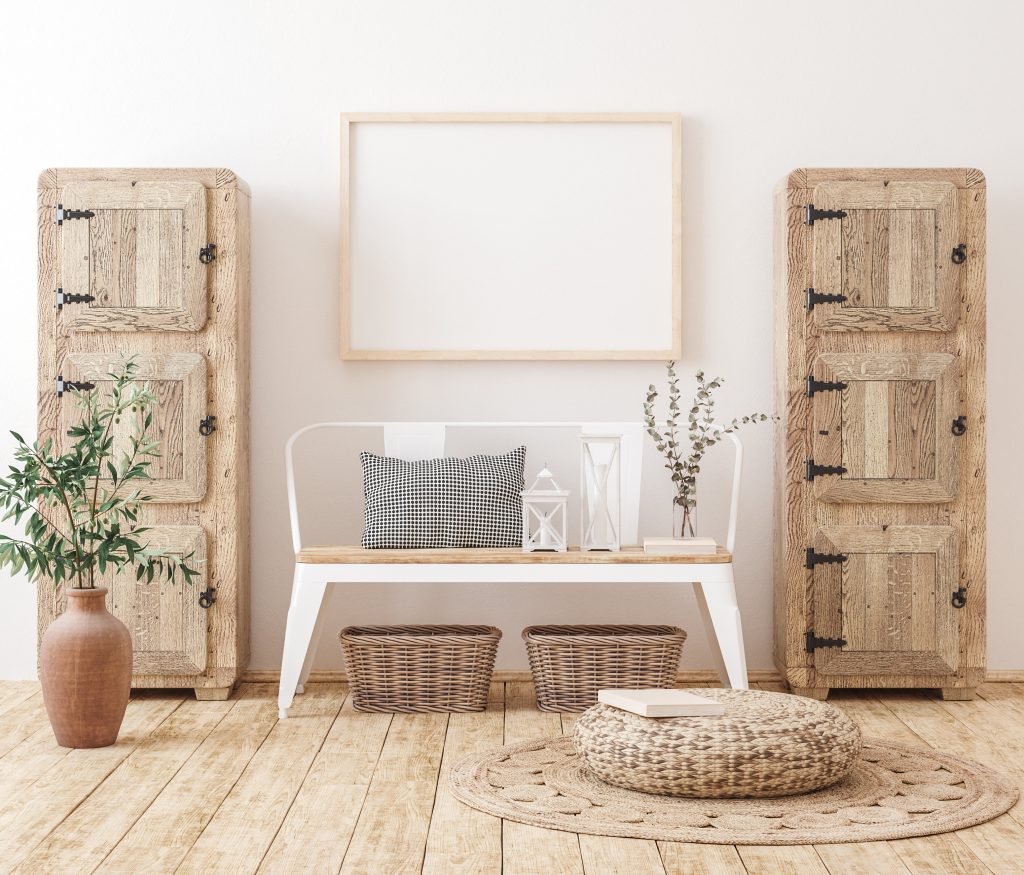 Modern Farmhouse
Think rustic, think cozy, think clean, and add just a pinch of bohemian in for good measure. This style is all about reclaimed wood, country and barn details, calming colors like dark blue, and natural elements like plants. It's easy to keep it light-hearted with large typographical pictures to boost your mood and build inspiration. Because this is a modern take on a farmhouse, your style will incorporate everything you need for modern convenience and comfort.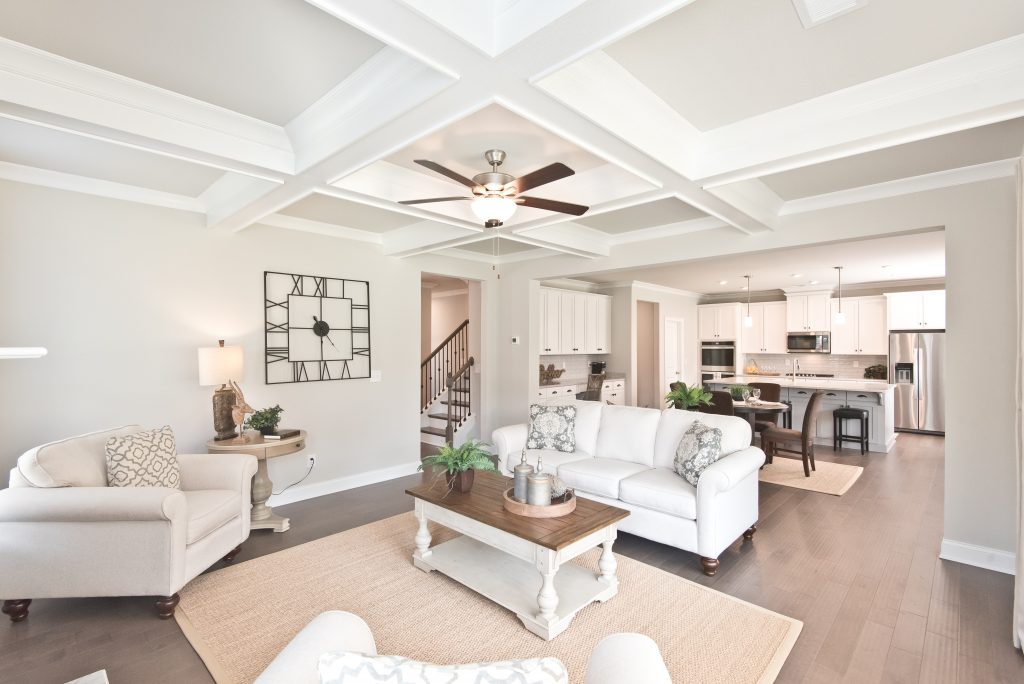 Traditional
This style stands the test of time. With an emphasis on clean comfort and cozy-looking furniture, you're sure to feel calm and relaxed in this environment when you decorate your home with traditional style. Clean lines and intentional ornamentation make this space pop. Add some soothing warm mood lighting and your favorite soothing colors to complete your look. At Kerley Family Homes, we love a traditional look for our model decor, take a look at our communities and come tour to see for yourself!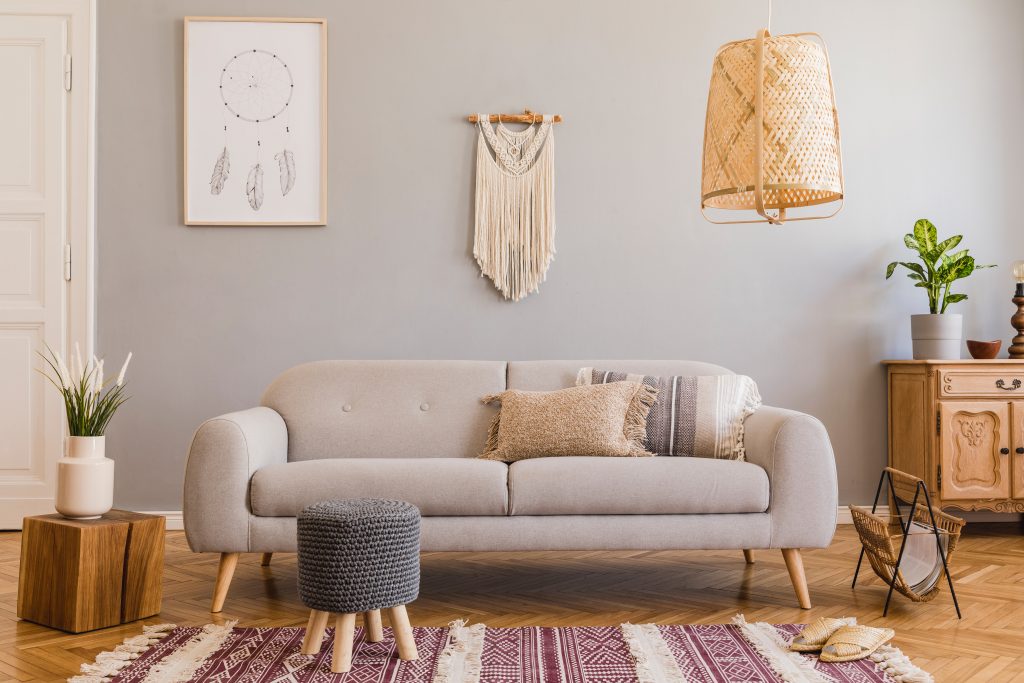 Bohemian
If you're looking for an expressive, cozy space, this look is perfect for you. Bohemian looks are usually colorful and pull from a variety of creative and natural elements. Natural materials like wicker furniture, reclaimed wood, and statement plants like Monstera bring nature right inside. Colorful couches or rugs can be used to contrast white walls. Eclectic pictures and tapestries are often incorporated to brighten up the space.
If you love the structure of bohemian designs but prefer a cleaner look, swap out the colorful elements for white and play up the plants and natural wood elements. Add soft lighting and fuzzy white rugs for warmth and create a calm, clean, and natural environment.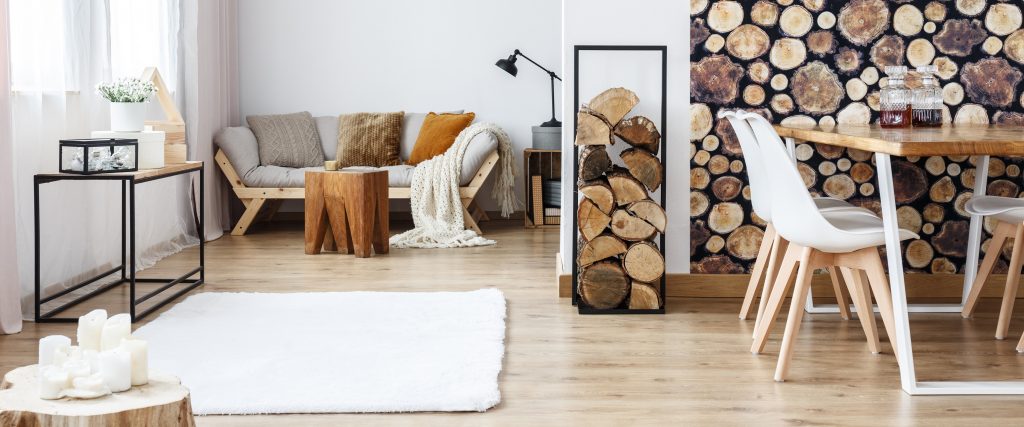 Rustic
Similar to farmhouse, this style uses a lot of reclaimed wood and vintage decor but is built around natural elements. The closer you can make your environment reflect nature while still maintaining a cozy and inviting feel, the closer you are to capturing this style. Wood furniture that emphasizes the natural wood grain and grooves helps tie the natural elements together. Pair it with white couches, green accent pillows or blankets, and warm lighting to make your space feel cozy. Further accentuate the natural elements with fur rugs, deer antlers, or decorative pine cones.
Style Your Way in a Home from Kerley Family Homes
We stay up to date with the latest style trends to ensure that our homes can complement whichever way you choose to decorate your home. By designing our architecture to be timeless and elegant, with modern features, you can always live in beauty and comfort in a home from Kerley Family Homes. Discover where we build and find a home of your own!