Looking for our most recent news?
It looks like you've found some great information, but it might be a little outdated. For our most recent news on new home communities, financing options, and upcoming events visit our News page or browse our current new home communities.
The home that's right for your family is calling – is it time for you to answer? All around Metro Atlanta, there are golden opportunities waiting in neighborhoods from Kerley Family Homes – including move-in ready homes – and right now we're offering special incentives that will let you Choose Your Path to Savings!* Each neighborhood is different, so before you dial in your savings, let's meet the new construction single-family homes that are waiting for your family in Ball Ground, Kennesaw, and Powder Springs.
Please note: between some stellar incentives and move-in ready home listings, these homesites are moving fast and may close before you know it! For the very latest on the neighborhood you're interested in, find the neighborhood's page here and reach out to the agent in that community.
Ball Ground | River Rock | Homesite 7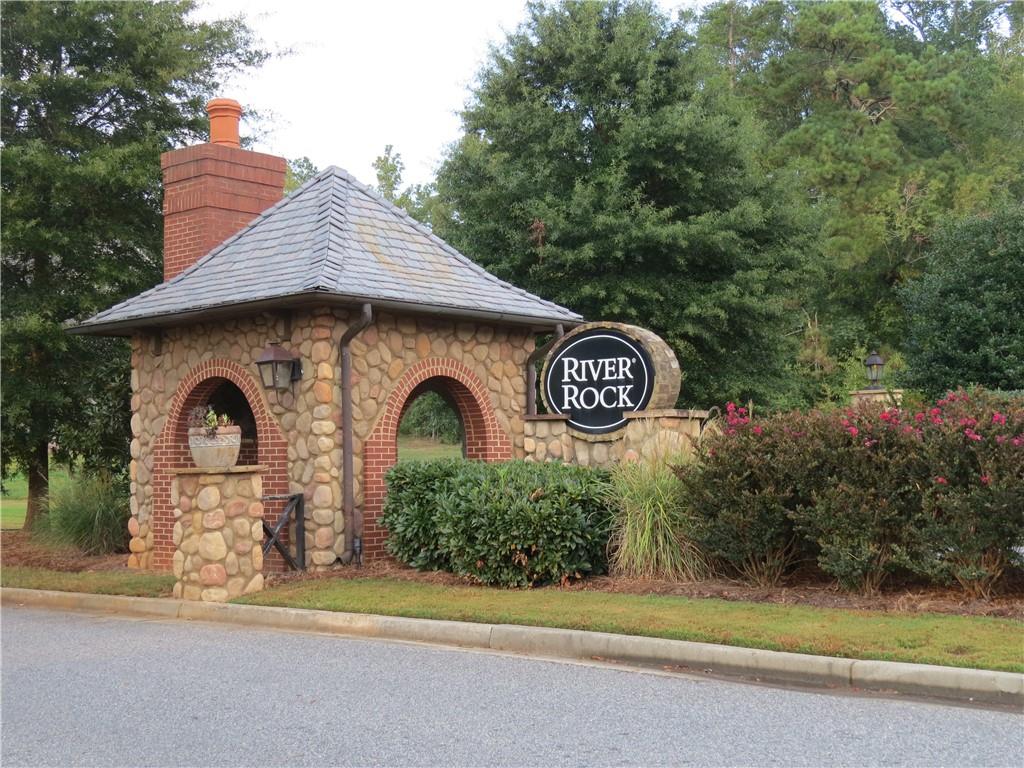 A move-in ready new home in River Rock, our neighborhood in Ball Ground, GA, is waiting to give one lucky family a comfortable, luxurious lifestyle. First, this neighborhood is a swim and tennis community near Gibbs Garden and the Etowah River. Whether you want to get away for a daycation on nearby Lake Lanier or enjoy a car-free Saturday at home, your whole family will always find something fun to do.
And, the design of Homesite 7 (pictured at the very top of this article) is top-notch, featuring the Windward L floor plan from our Executive Series homes. An exceptional master suite waits for you on the main floor, and all throughout the rest of the first floor are hardwoods, from the open-concept kitchen and family room, through the foyer, formal dining room, and gorgeous breakfast nook. With a guest suite on main and 3 additional bedrooms upstairs, entertaining family and friends has never been easier. Reach out to an agent to learn more about Homesite 7, including details on how you can Choose Your Path to Savings with thousands of dollars in incentives* – and come out to see this home for yourself!
Kennesaw | Entrenchment Hill | Homesite 25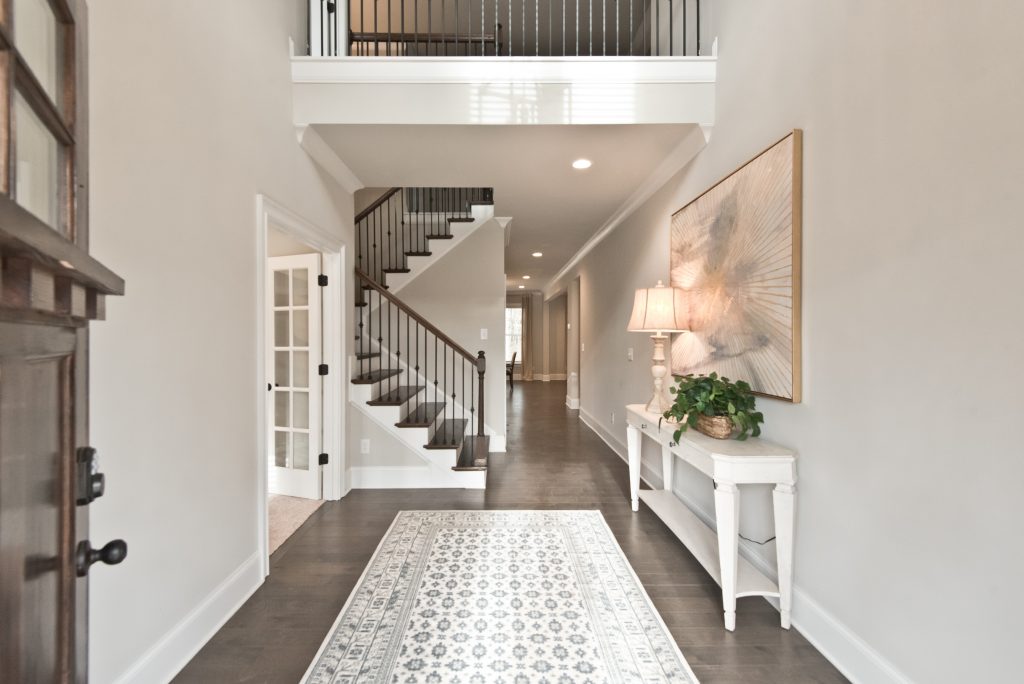 A Cobb County home fit for any family can be found in our Kennesaw neighborhood Entrenchment Hill. Homesite 25 is waiting here full of Craftsman charm, and it's a stellar Signature Series home with all the trimmings and an incredible location – all on top of a basement. The Washington floor plan is one of the most popular in this neighborhood, and for very good reason. Inside you'll find an elegant 2-story foyer, family room with fireplace and built-ins, kitchen with office nook, and a formal dining room with gorgeous architectural trim details like judge's paneling and coffered ceilings.
And Kennesaw is a phenomenal place to call home. Nestled in a quiet enclave, with easy access to all of Cobb County, Entrenchment Hill makes it easy to find activities and entertainment for everyone. The natural beauty of Kennesaw Mountain is easy to reach from home in less than 10 minutes – perfect for picnicking or some hiking in the fresh air. To the north, Lake Allatoona has acres and acres of space for boating, swimming, and fishing, as well as beaches and campsites along its shores. Not only that, but for shows, museums, world-class dining, and globetrotting trips out of Hartsfield-Jackson Airport, it's simple to ride right down to Atlanta. Learn more about Homesite 25, and reach out to an agent for promotion details here.
Powder Springs | Multiple Neighborhoods & Homesites
And two stellar neighborhoods in Powder Springs offer two distinct options when it comes to the lifestyle you can create for your family.
Old Lost Mountain Estates offers classic single-family homes in this quiet location. Here you'll find an ideal place to nurture growth, create new family traditions, and build memories for a lifetime. Homesite 7 is a featured home here, a warm and comforting Chatsworth floor plan. Features include a formal dining room, a covered front porch, a two-car garage, and a spacious open-concept kitchen and family room off the patio.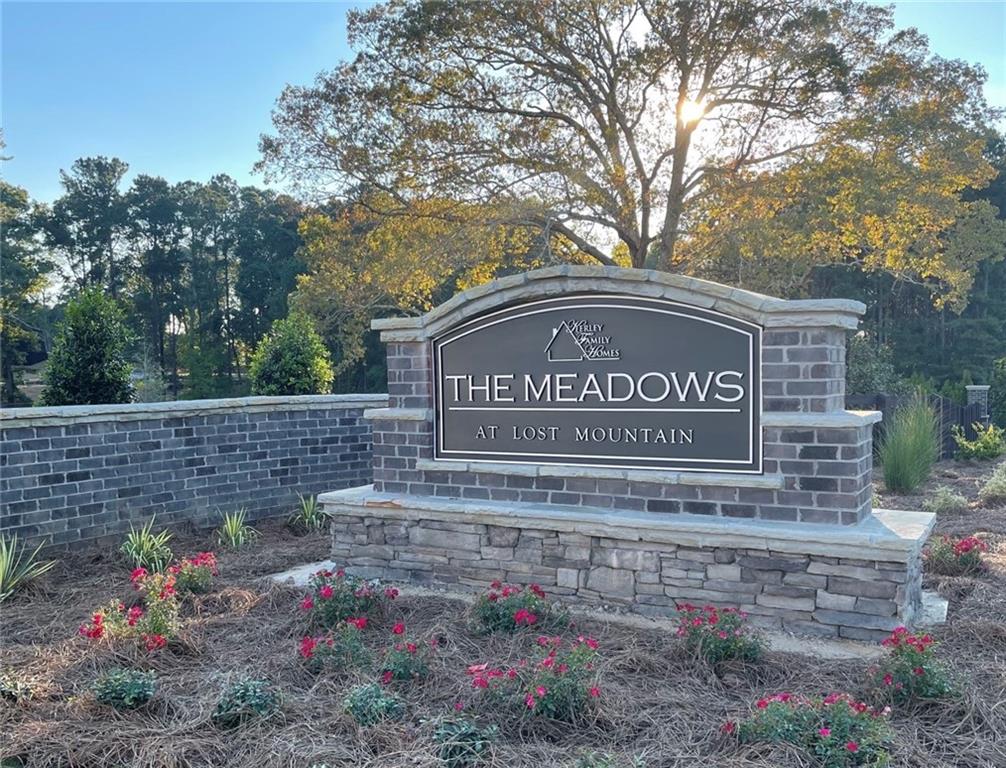 The Meadows at Lost Mountain has large, luxurious new construction homes – with spacious designs from our Executive Series of floor plans. There are two listings of interest here – both of them are move-in ready and full of possibility. Homesite 9 is a Richard floor plan home, an estate-style home ready for your family with 5 bedrooms, 4 baths, and special additional spaces like a private study. Homesite 26 is a 4 bedroom, 2.5 bath Monroe floor plan, with classic family living spaces downstairs and bedrooms upstairs that each feature walk-in closets of their own.
Click one of the links above to see the homesite of your choice in these Powder Springs neighborhoods, and reach out to the agent in that neighborhood for promotional details.
*Restrictions may apply, offer only valid on contracts submitted on or before September 30, 2022, subject to change without notice, contact a Kerley Family Homes agent for full details.