Looking for our most recent news?
It looks like you've found some great information, but it might be a little outdated. For our most recent news on new home communities, financing options, and upcoming events visit our News page or browse our current new home communities.
How can you use an open-concept floor plan to make your life easier? Stay connected as you're cooking dinner and easily keep an eye on your kids playing with a clear view through to the living room. Enjoy easy hosting, with plenty of space for all of your guests to spread out without walls getting in the way of conversation. Or, embrace the natural lighting and enjoy the beautiful views of your yard. It's easy to see how you can enjoy all of that and more in our open-concept homes in Old Lost Mountain Estates of Powder Springs. But, the real question is, how do you decorate to maximize this open space?
Here are a couple of style tips to bring out the best in your new home!
Rearrange Your Furniture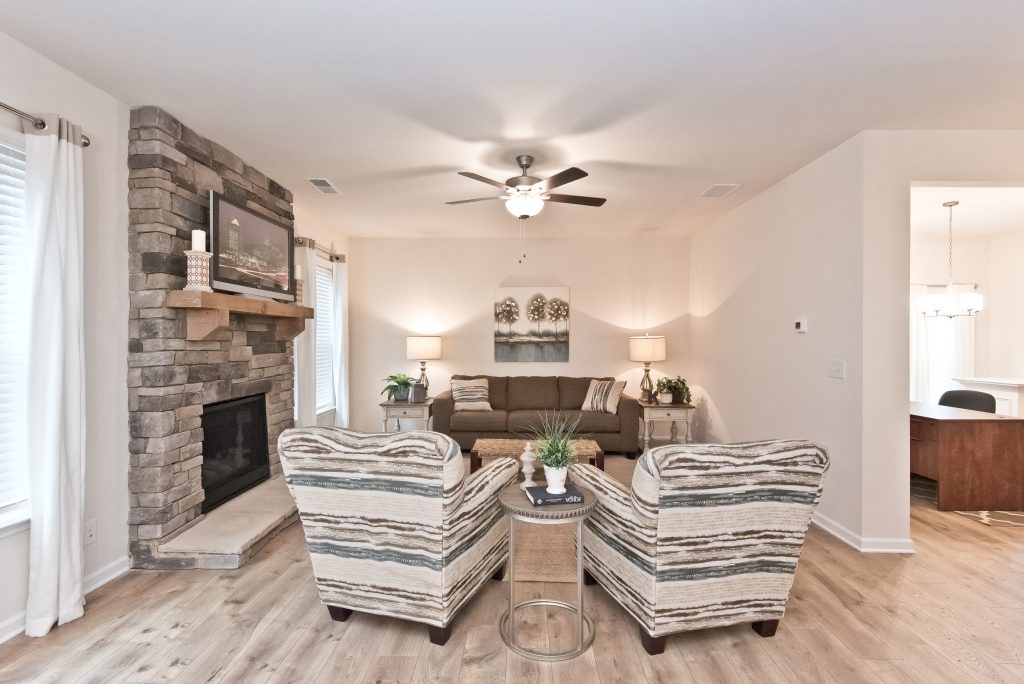 In your living room, you can place your couch against the furthest back wall to emphasize the room's openness. Add accent chairs between the breakfast room and the kitchen to create some separation and add a bit of color!
Drapes & Accessories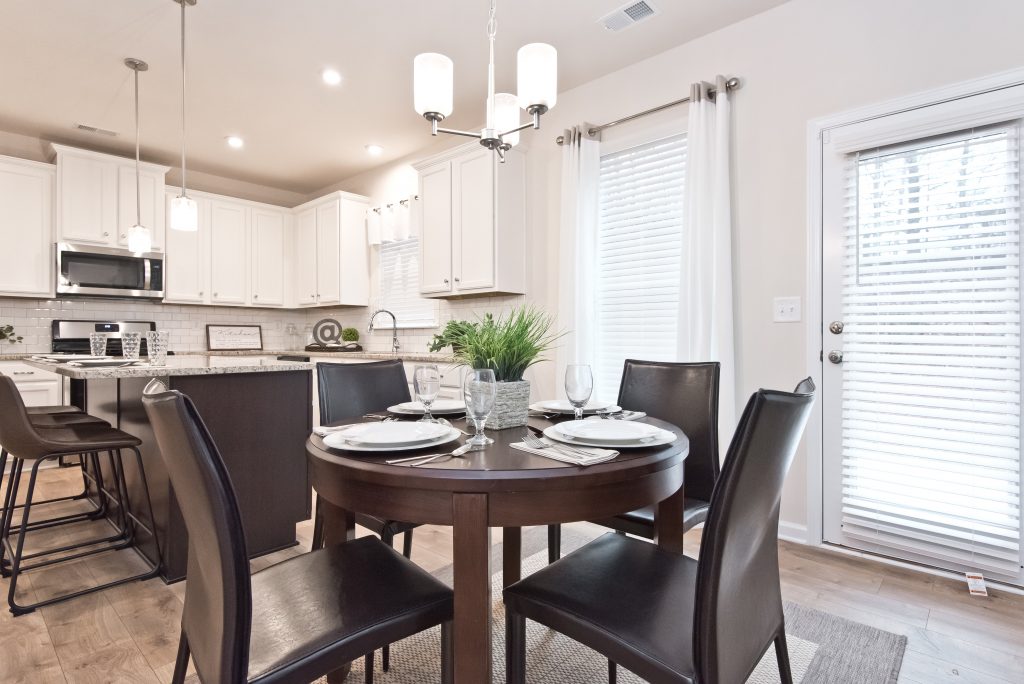 Drapes and table accessories can pull in your accent colors from the living room. Coordinating colors will help your open layout feel connected and unified.
Define Your Space with Layers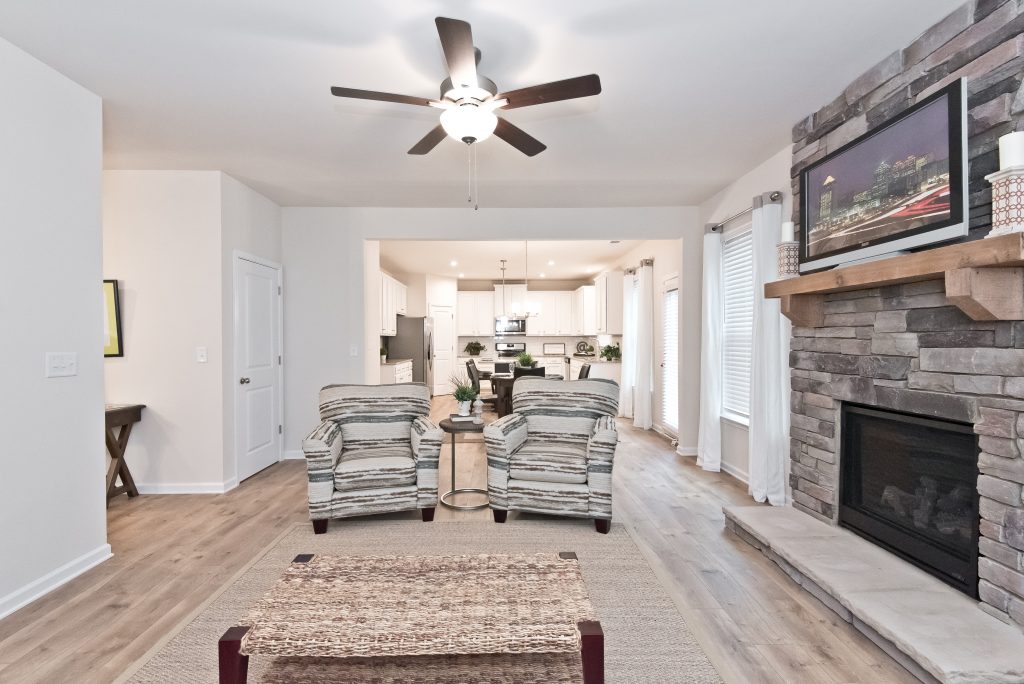 Using large decorative rugs will help define your space even further. Layering your decorative pieces can make your home feel extra warm and welcoming for your guests.
Decorative Centerpieces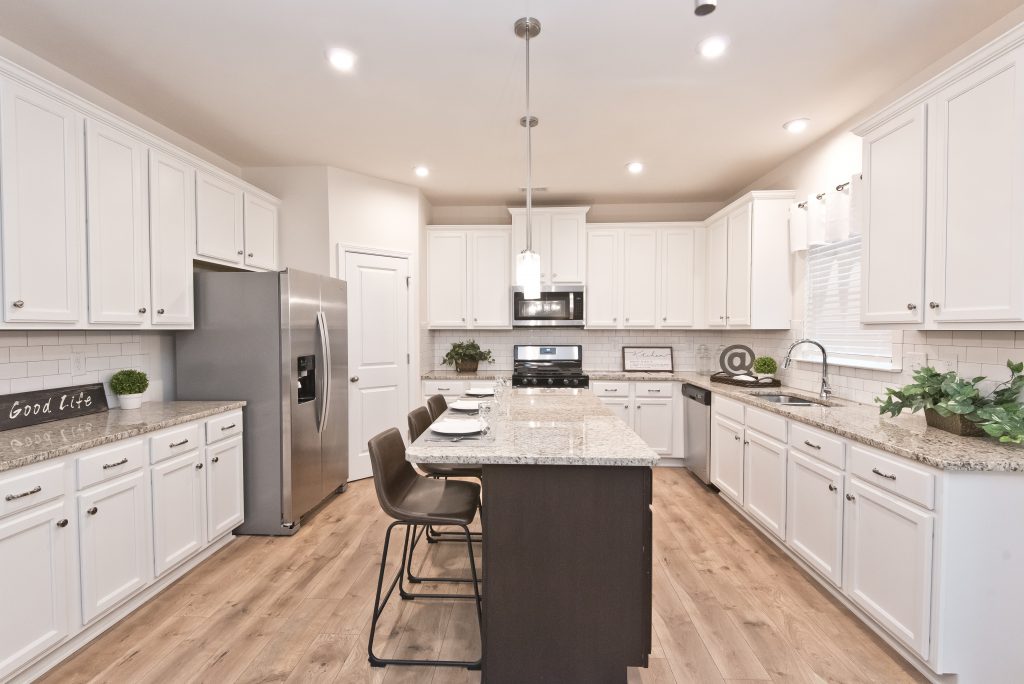 Placing an eye-catching centerpiece on your granite countertop island can add some decor to this functional and beautiful space. You can easily complement your centerpiece with coordinated serving platters or a charcuterie board for parties and game days!
From a House to a Home
Regardless of how you chose to decorate your space, these open-floor concepts are perfect for accentuating your unique style. At Old Lost Mountain Estates, there are countless ways for you to make your house a home. Reap the benefits of an open-concept design with our Magnolia floor plan! Discover the brand new listings in Old Lost Mountain Estates by clicking here.