Have you noticed an uptick in the number of townhome communities being built? 
If you answered yes, you're right about what you've been seeing. Everyone from baby boomers and millennials, singles and married couples, and first-time homebuyers and property investors contribute to this housing trend's popularity. Townhomes are the way home builders and developers meet rampant demand, but what is truly driving the resurgence in interest in this home? 
Recent data shows that townhomes now make up nearly 13% of the houses for first-time homebuyers. In 2023 alone, there has been a 38% increase in the percentage of builders working in these neighborhoods. Many factors contribute to this change, including affordability, convenience, value, and community amenities as the top indicators of the surge in today's housing market. 
Why Are So Many People Buying Townhomes?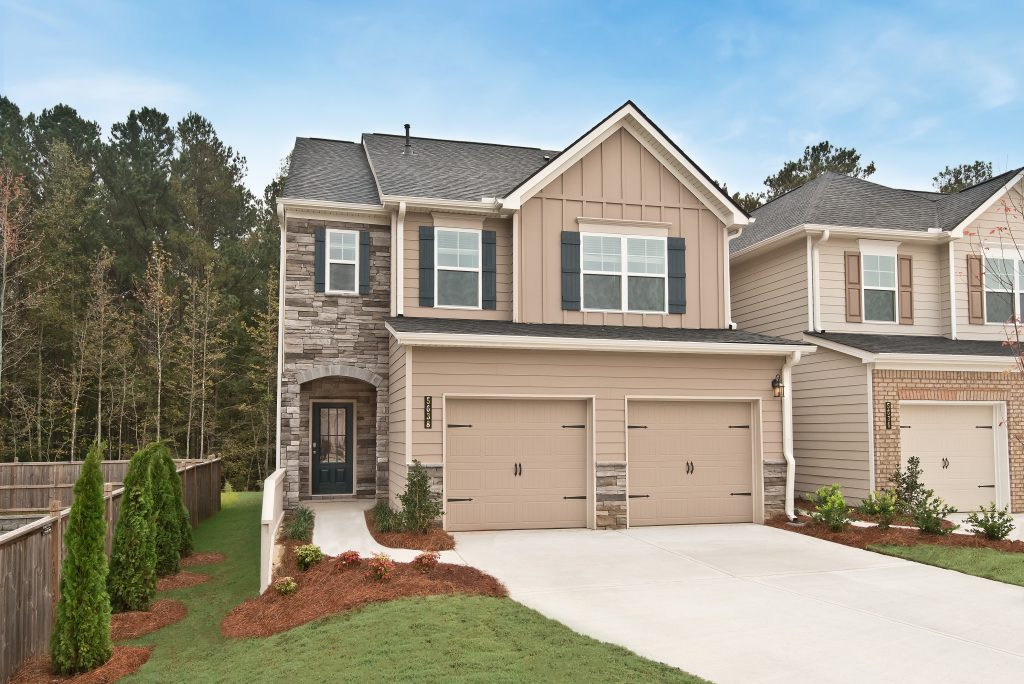 Affordable Housing for High-Value Homes 
The rallying cry of this decade remains consistent across states, generations, and financial status– "The rent is too high." Rather than continue renting or trying to buy a single-family home at a much higher price, many people have decided to buy townhomes so they can invest in more affordable housing and build equity. Pressures from rising costs like land, labor, lumber, and other building materials in the aftermath of the 2020 pandemic have made buying homes more expensive in recent months. The impact of rising home prices and inflation has made buying a townhome a more cost-effective choice for many people–especially buyers that are looking for a starter home. 
Our new townhome communities at Park Center Pointe in Austell and Park View Reserve in Mableton are now selling from the high $300s for an open-concept, 2-story, 3-4 bedroom home with a backyard and optional porches. For these active cities just a few miles from Downtown Atlanta, these prices can't be beaten in today's market.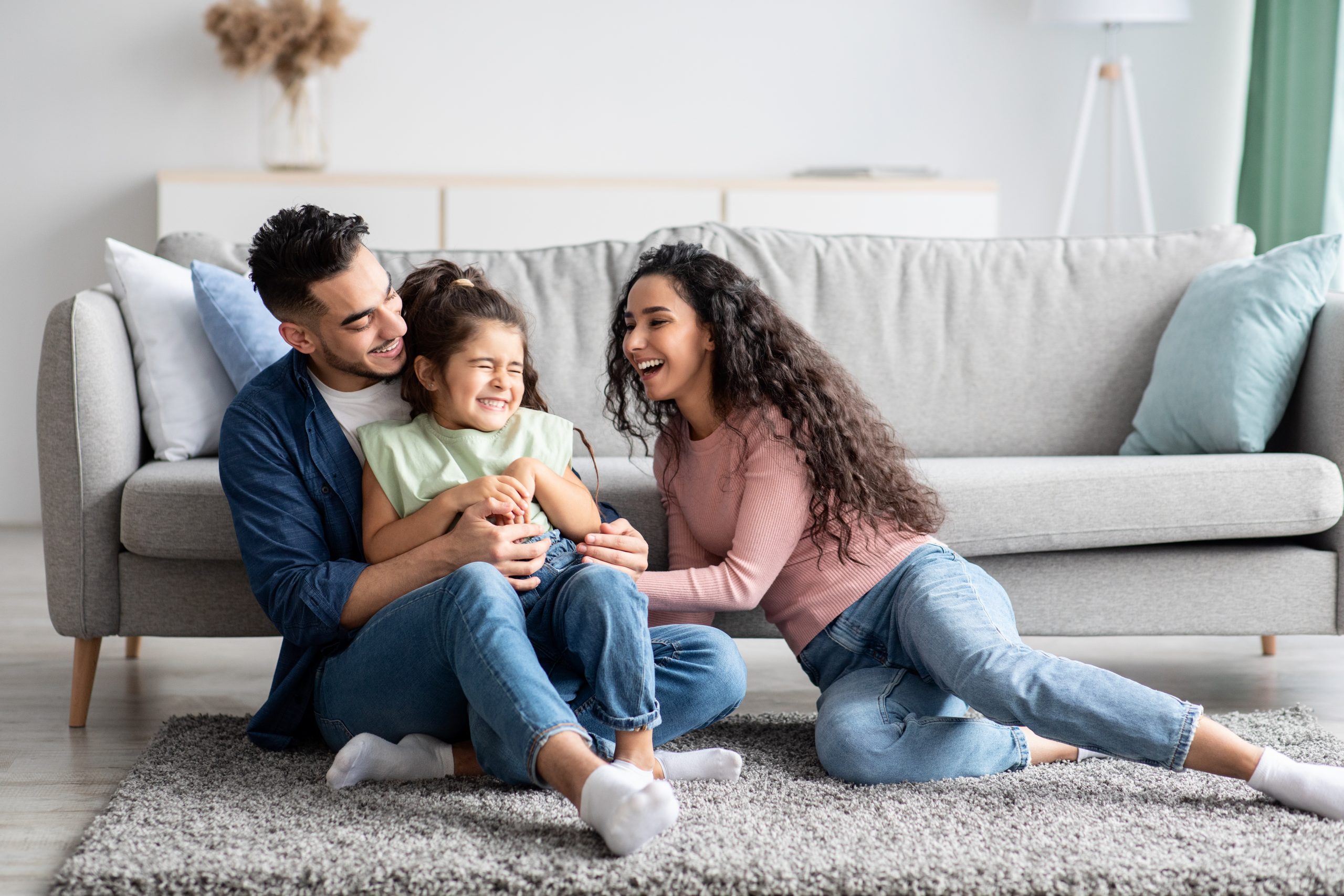 Catering to Convenience and Community 
Townhomes offer a perfect blend of privacy, convenience, and community, often in walkable neighborhoods with access to amenities, restaurants, and entertainment options. These neighborhoods may also include amenities such as parks, playgrounds, fitness centers, and swimming pools either within the subdivision or in close proximity to it. Having these amenities makes it easier to socialize with neighbors, increases the value of the property, and provides homeowners with a well-rounded living experience that's accessible and enjoyable. 
Park Center Pointe is less than 5 minutes from Six Flags Over Georgia® and South Cobb Aquatic Center– both great places to have fun with friends and family. Just a 14-minute drive away is Sweetwater Creek State Park, ideal for dog owners, hikers, and those who love the great outdoors!  Park View Reserve is near Silver Comet Trail, a 64-mile-long trail that's great for runners and cyclists, as well as the Mable House Barnes Amphitheater, which hosts events year-round, from musical concerts to comedy shows. 
Loving the Low-Maintenance Lifestyle 
Townhomes offer convenient living requiring minimal maintenance and fewer concerns about design upgrades and renovations. With shared exterior walls and smaller outdoor spaces, homeowners can enjoy the benefits of homeownership without the burden of time-consuming yard work or expensive exterior upkeep. This low-maintenance lifestyle resonates with busy professionals, young families, and older adults looking to downsize and simplify their lives.
Our townhome communities in Metro Atlanta take the guesswork out of the remodeling process because they are newly constructed. This means homeowners won't have to worry about sudden replacements for malfunctioning, damaged, or worn-out home features right after purchasing their house. Kerley Family Homes assures that your dream home is constructed with durable materials that will endure for many years to come.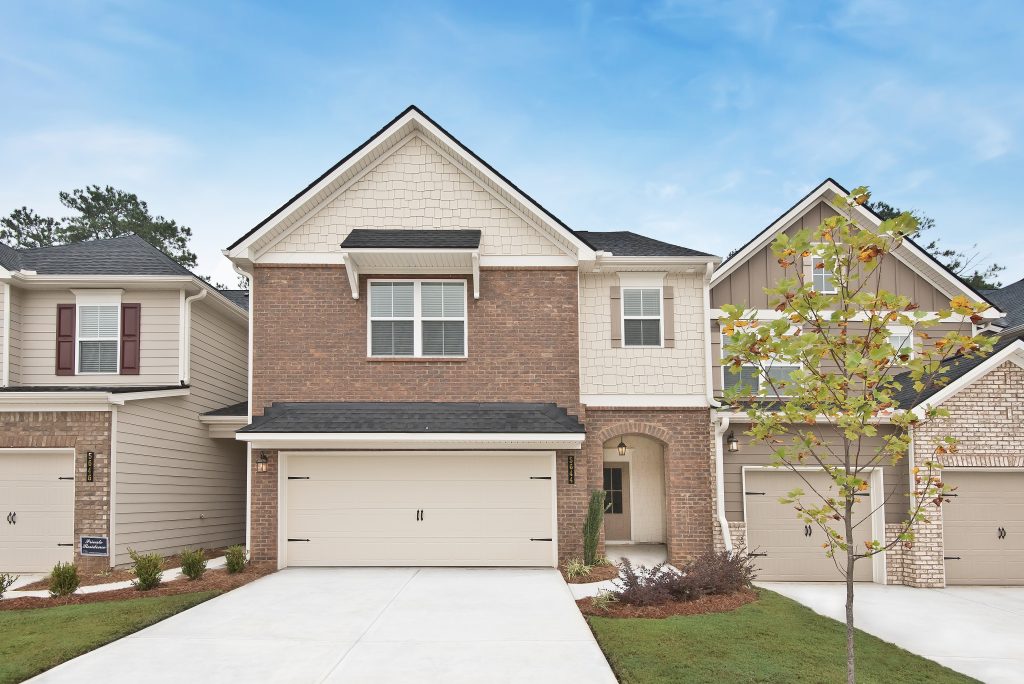 In recent months, townhomes have emerged as a favored choice in the real estate market, driven by changing lifestyle preferences, affordability, low maintenance, community-oriented living, and accessible amenities. As many prospective buyers continue to seek convenient and cost-effective living, the popularity of townhomes will likely persist, reshaping the housing landscape for years. 
Kerley Family Homes is dedicated to providing our buyers with the best of both worlds. Our new townhome communities, Park Center Pointe and Park View Reserve, maybe what you've been looking for to take the next step into home ownership. Contact an agent agent to learn more about available homes and our current promotions!