Looking for our most recent news?
It looks like you've found some great information, but it might be a little outdated. For our most recent news on new home communities, financing options, and upcoming events visit our News page or browse our current new home communities.
For many children, Halloween night is one of the best nights of the entire year. It's the annual event when they get to be their favorite superhero, princess, or cartoon character. The night when they can express themselves and become anyone or anything they want to be. As you prepare for a night of memorable costume fun, here are 4 trick-or-treating safety tips for Halloween. Use them this weekend and also on the 31st.
Map Out Your Trick-or-Treating Route
Before the big night arrives, take some time to plan your route. Choosing a location that your children are familiar with will help them feel comfortable and at ease. This is especially true if they are first-time trick-or-treaters. Whether you stay close to home or venture out into the broader community, your planning will help ensure a fun night for all. As an added bonus, mapping out a strategic route will also allow you to be a little sneaky and control how long you stay out.
Make Your Costume Stand Out
There are a few things to keep in mind when helping your kids selecting their Halloween costumes. Since most communities hold their trick-or-treating hours after dusk, you'll want to make sure they are visible in the dark. One option is to help your kids pick out brightly-colored costumes and avoid dark colors that will disguise them at night. Another option is to embellish their costumes with a few strategically placed strips of reflective tape. This will help them be more visible to drivers passing by on the road.
Light and Bright
Another way to make sure your kids are seen by passing drivers is to put extra lights on the situation. Parents with flashlights are always helpful. And, if you're kids are travelling in a group, make one of them the leader by giving them a flashlight to guide the group through their trick-or-treating route. You can even make it a game of follow the leader, where kids are rewarded at the end if they follow the light throughout the night. This will not only help them see where they're going in the dark, but also avoid obstacles on their way to the front door to collect their candy. Be prepared to change leaders a few times as well, during the evening.
Use the Buddy System
Even when accompanied by an adult, the buddy system is always helpful when traveling in large groups. Let the kids choose a partner that they're responsible for staying with all night. Have periodic "buddy checks" to hold them accountable for keeping track of one another throughout the night. This will also give you peace of mind that the adventurers of the group won't go wandering too far from their partners.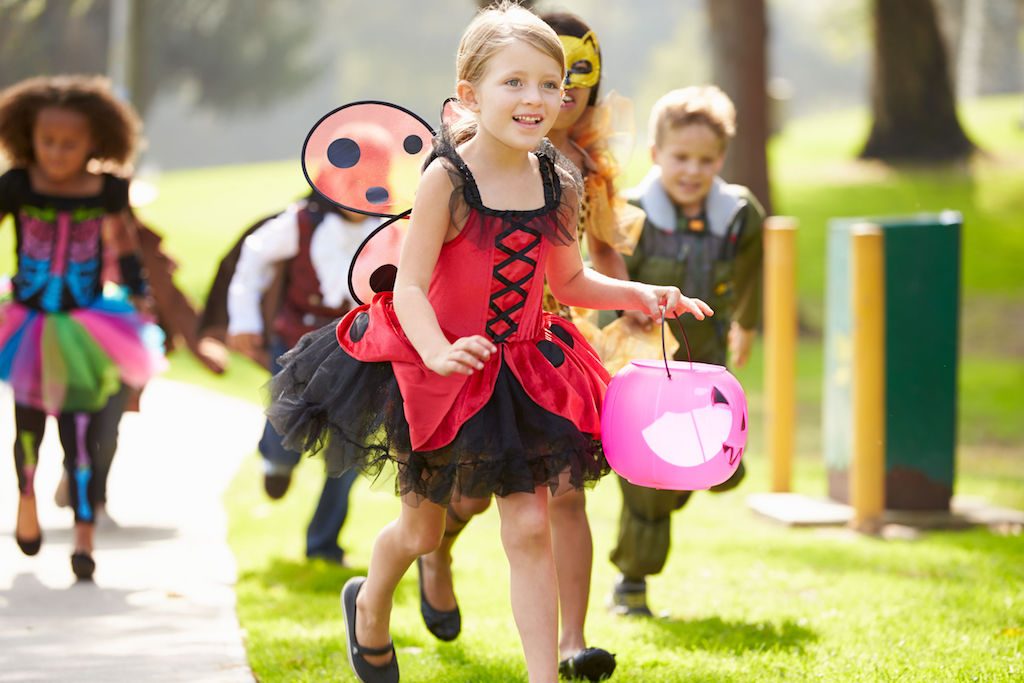 Happy Halloween from Kerley Family Homes
Whether in your own backyard or at a nearby metro Atlanta community, we hope you consider these safety tips for Halloween and enjoy trick-or-treating with your kids. Have fun, be safe, and focus on making memories that will last a lifetime. Happy Halloween from all of us at Kerley Family Homes!