Looking for our most recent news?
It looks like you've found some great information, but it might be a little outdated. For our most recent news on new home communities, financing options, and upcoming events visit our News page or browse our current new home communities.
There's a peaceful North Georgia life waiting for you in Gainesville. Here you'll find quaint shops, local restaurants, gorgeous parks and natural resources, and plenty of room for your family to grow. With a space of your own to play, learn, and live, you'll love living in Gainesville at Hawthorne Village. Aside from available homes, here are 3 more reasons you'll love the life you create in Gainesville, Georgia.
An Idyllic Downtown
Gainesville is big enough to be adventurous, and just the right size to feel like home. Explore restaurants like Sweet Magnolia's Cafe and Bakery, or Avocados. Enjoy a breezy afternoon stroll on the square. Go out for a spa visit, or a shopping trip to one of the local boutiques. Downtown Gainesville presents idyllic hometown charm for your family.

Natural Beauty
North Georgia is a gorgeous place, and when you live in any of our available spacious floorplans, you can experience some of the best of it. The view from your back deck is picturesque, and outside your home is more to discover! Of course, Lake Lanier Islands are a short drive away – the perfect place for a day trip or a weekend getaway. There is an offshoot of the Atlanta Botanical Garden here too, with stunning blooms and blossoms to enjoy. And there are parks all over Lake Lanier, with camping, hiking, fishing, and so much more.
Expand Your Education
In addition to a fantastic downtown and some incredible natural amenities, Gainesville is also home to a satellite campus of the University of North Georgia. This campus offers a number of degree programs, including graduate and undergraduate degrees. It's the perfect place to enter academia close to home.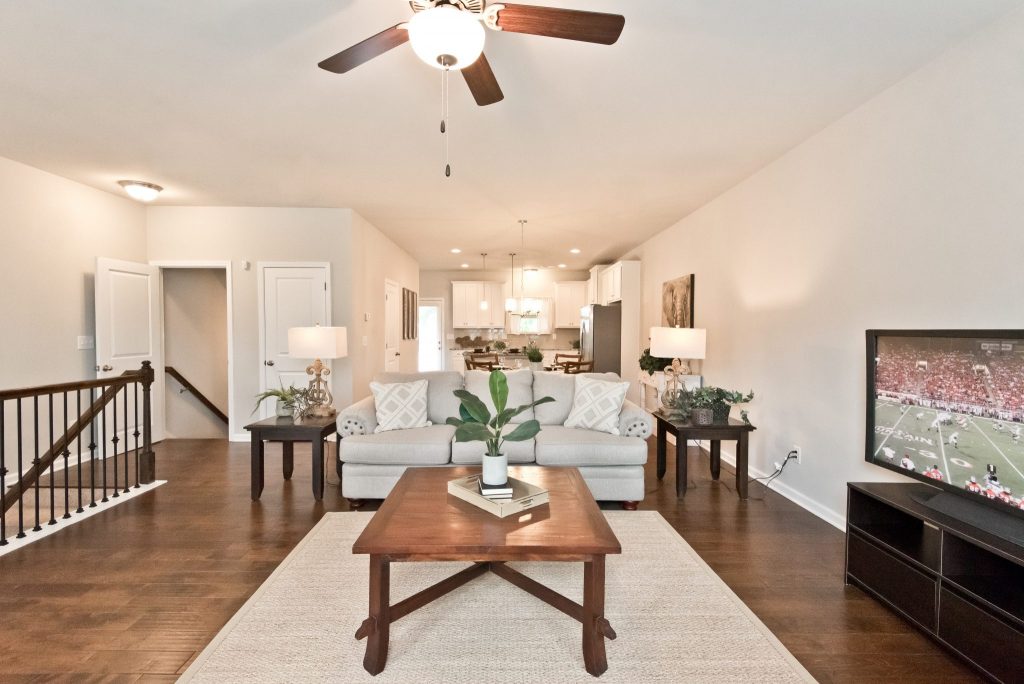 Create Your New Life in Hawthorne Village
Hawthorne Village features our NEW collection of townhomes in beautiful Gainesville. Starting in the low $200s, it's never been easier to begin building a life in this wonderful area. Come see the life that's waiting for you, call us and schedule a tour today.