Looking for our most recent news?
It looks like you've found some great information, but it might be a little outdated. For our most recent news on new home communities, financing options, and upcoming events visit our News page or browse our current new home communities.
The all-important first impression of your home is made even before your guests enter. The style of your front entry and the area around it sets the stage for the rest of your home. Kerley Family homes come with a wide variety of front entry setups, and each one calls for a slightly different approach when it comes to decorating. Read on and we'll introduce you to four front entry styles you'll find in Kerley Family Homes communities.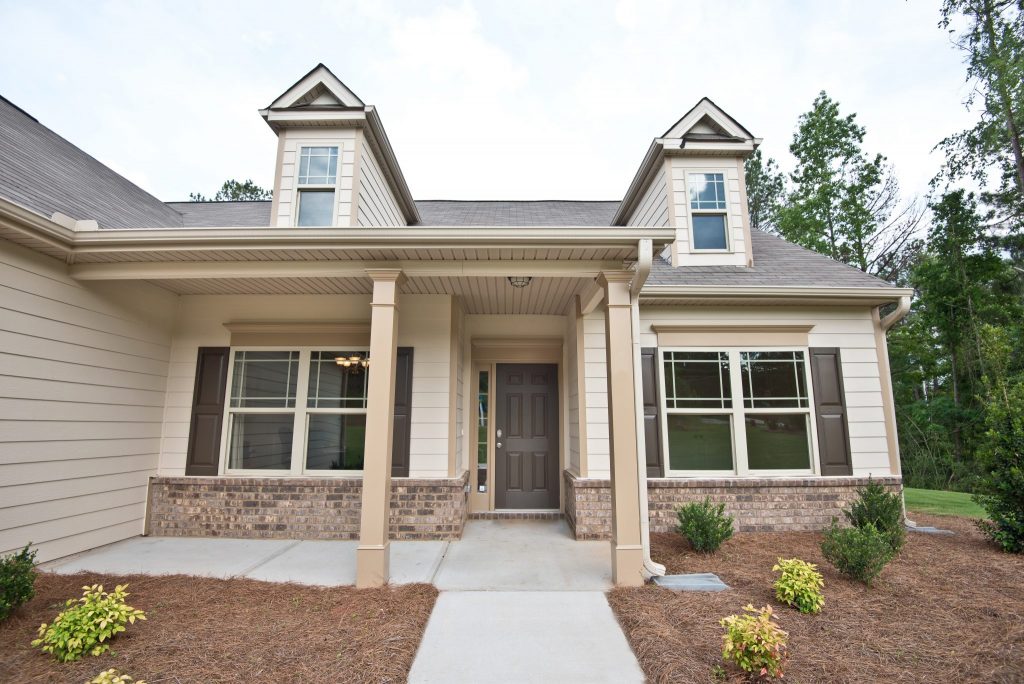 Ground Level Entry
A ground level entry allows for some flexibility in your decor. With plenty of windows, like in this ground level entry at Autumn Ridge, you have a lot of vertical and horizontal space to decorate. Matching wreaths can go on the windows and the door, and underneath you can place elements like pumpkins, hay bales, or other decorations. Being at ground level means your landscaping is part of the fun – be sure that everything coordinates and meshes well.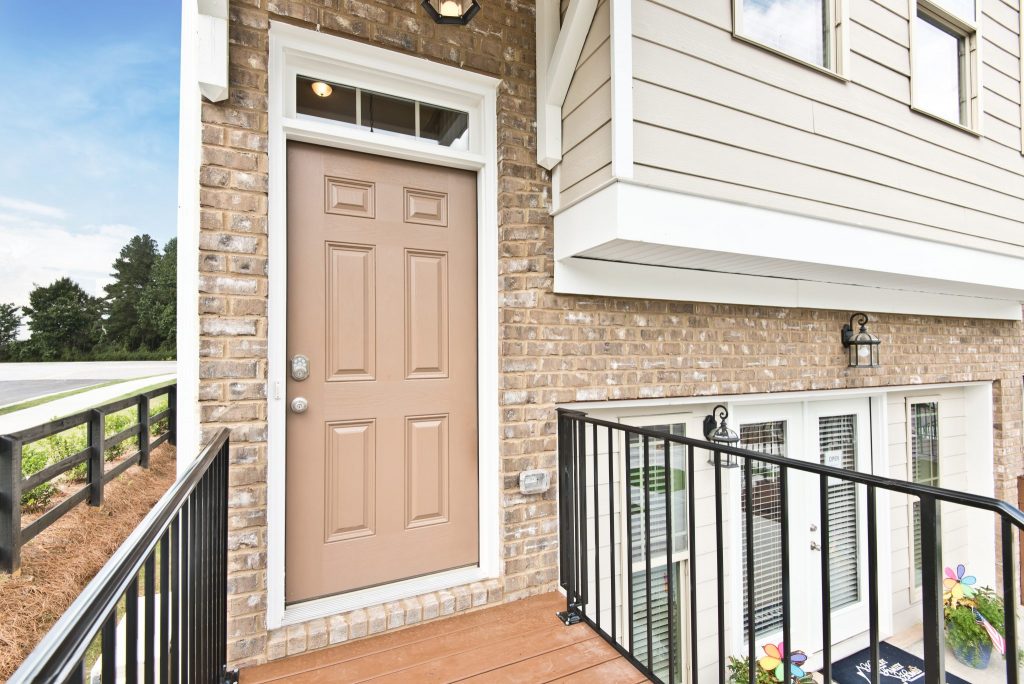 Elevated Entry
Some home styles, such as townhomes, have entryways that are limited in size. That doesn't mean they need to be limited in style, however. When decorating an elevated entryway, think vertically. A nice welcome mat and door decorations such as seasonal wreaths can go a long way to providing that personal touch to your door. Also available are railing-mounted flower boxes, useful when decorating an elevated entryway like this one in Hawthorne Village.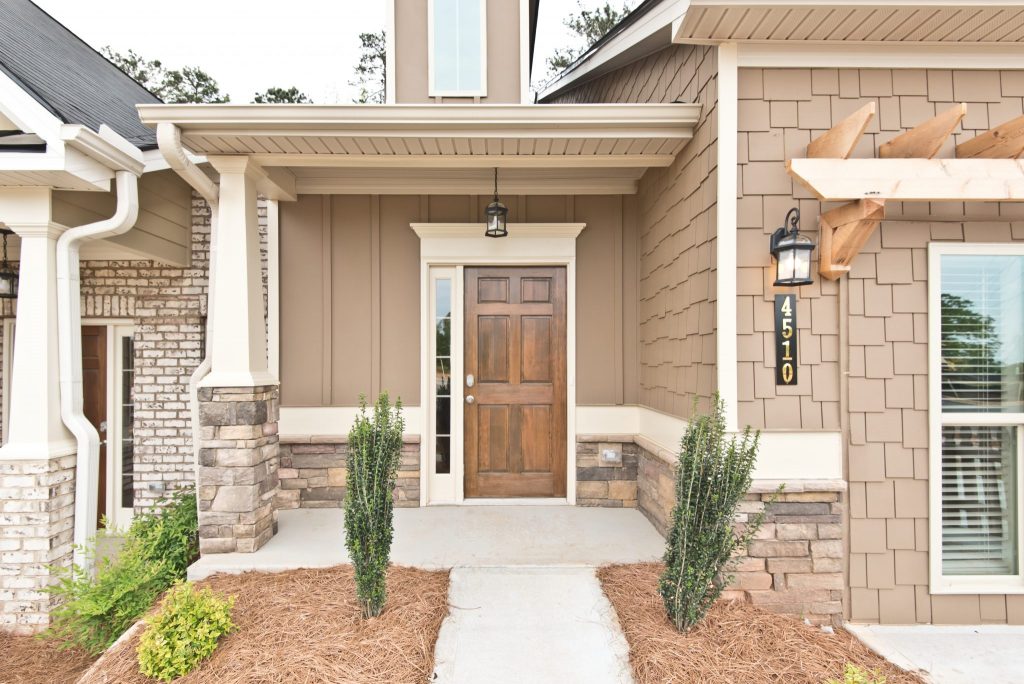 Compact Porch
A number of homes have entry areas that are more spacious than an elevated entry, but which aren't quite large porches. This compact porch style front entry in Villas at Hickory Grove has plenty of space for decor, though. A large planter could hold some colorful and hardy outdoor plants, while a small table to the side can support a smaller planter or decoration. There's also space for a thin, tall planter or decoration to the opposite side of the door.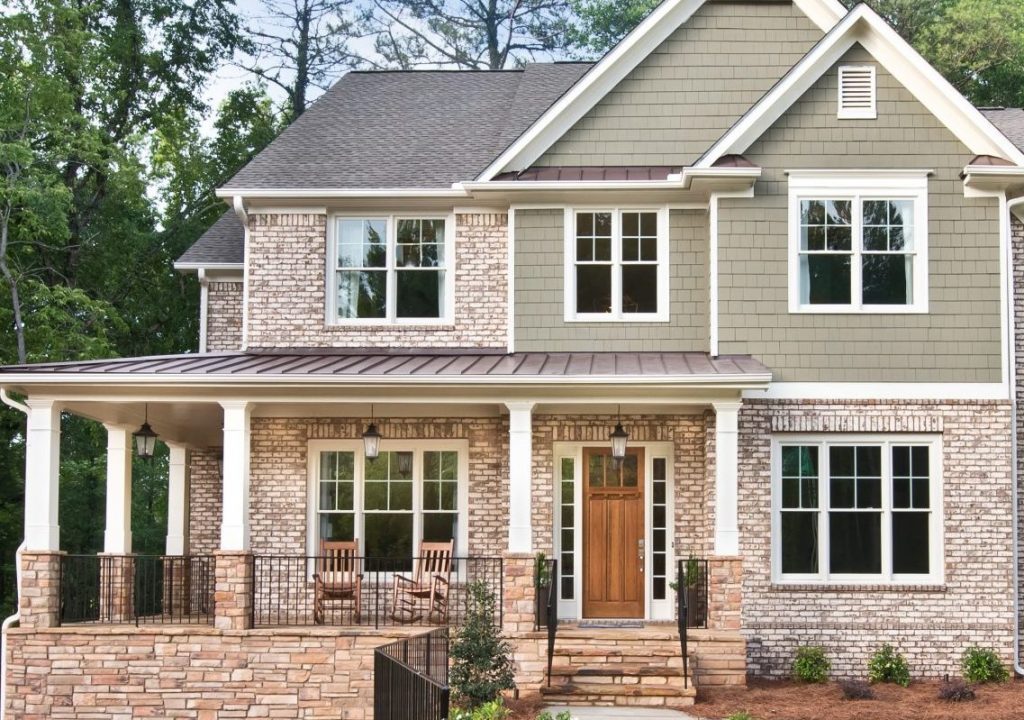 Large Porch
Finally, there's the front entry style with the most space, the large porch. A front porch is a fantastic place to spend some design time, as guests may spend time here themselves. Of course, you'll want to find seating and a table that expresses your style. Any kind of decor you could want will usually fit on a large porch, but special consideration should go to the door. You'll want to maintain balance around the front door like we've done for this large porch entryway in Heritage at Kennesaw Mountain.
Find Your Front Entry Style
With the holiday season fast approaching, it's time to find the home you'll be excited to welcome friends and family into. With our Host Your Holidays in a Kerley Family Home event, you'll find we've carved the prices on homes all throughout our communities. Take a look at the neighborhoods where you'll find new low prices on all styles of Kerley Family homes, then contact us to get more information on the ones that interest you. Act soon and your family could have a new front entry to decorate this holiday season.