Looking for our most recent news?
It looks like you've found some great information, but it might be a little outdated. For our most recent news on new home communities, financing options, and upcoming events visit our News page or browse our current new home communities.
One of the greatest pleasures of buying a new home is making it yours! At Kerley Family Homes, your new construction home offers plenty of design options for just that. A favorite activity of all our new homebuyers is definitely picking countertop options. Today we'll take you through a short tour of our design studio, and break down the benefits of all the countertop materials on offer there.
Visiting the Design Studio
First, when you sign off and start building your new home, you'll schedule a visit to our design studio. Here you'll get to see all of the options you can select from; you'll find everything from countertops, flooring, and exterior elements, to appliances, built-ins, fixtures, and more. Our design experts will walk you through the selection process, and you'll get an estimate for your choices. During your visit, you can see examples of all the finishes and materials on display – and you can begin to envision what your new countertops will look like!
And you have plenty of countertop options to choose from. We offer them in three materials, with a variety of colors and textures. Each selection has unique aspects, so here is what to expect from your new cultured marble, quartz, or granite countertops. Remember, there are far more color and style selections than these in our design studio – take a look in the online showroom to see, then select a community to build your new home in!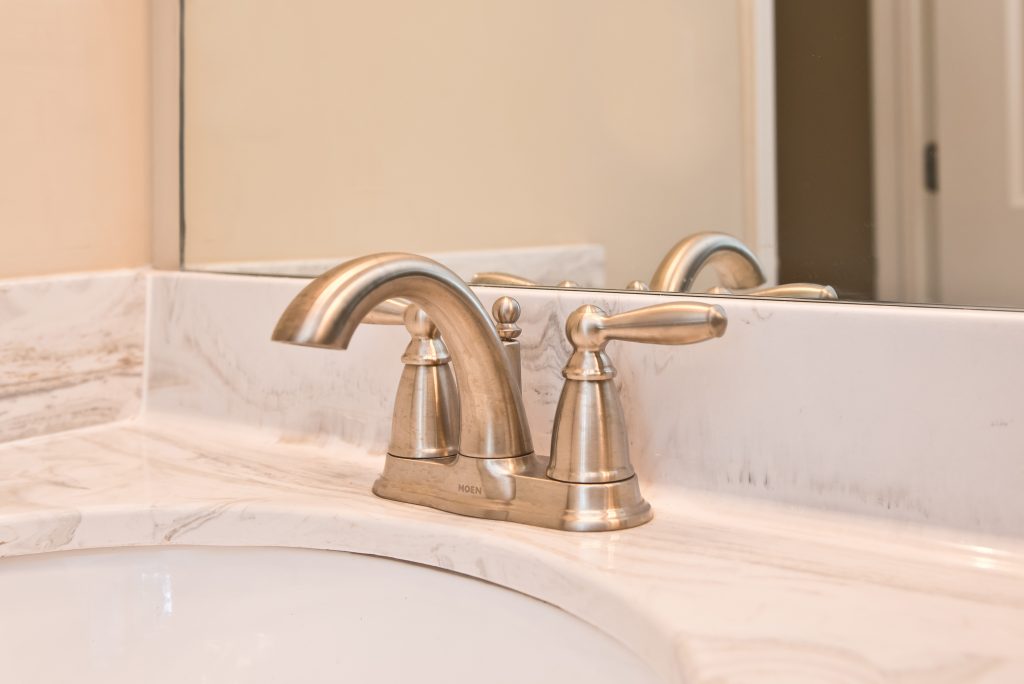 Cultured Marble Countertops
Cultured marble is a wonderful option for its value and simplicity. Made to look like natural marble, our cultured marble selection includes a refined, muted variety of whites – like white taupe, white black, and white carrera with Savannah gold. Non-porous and easy to clean, it's a great selection for any budget.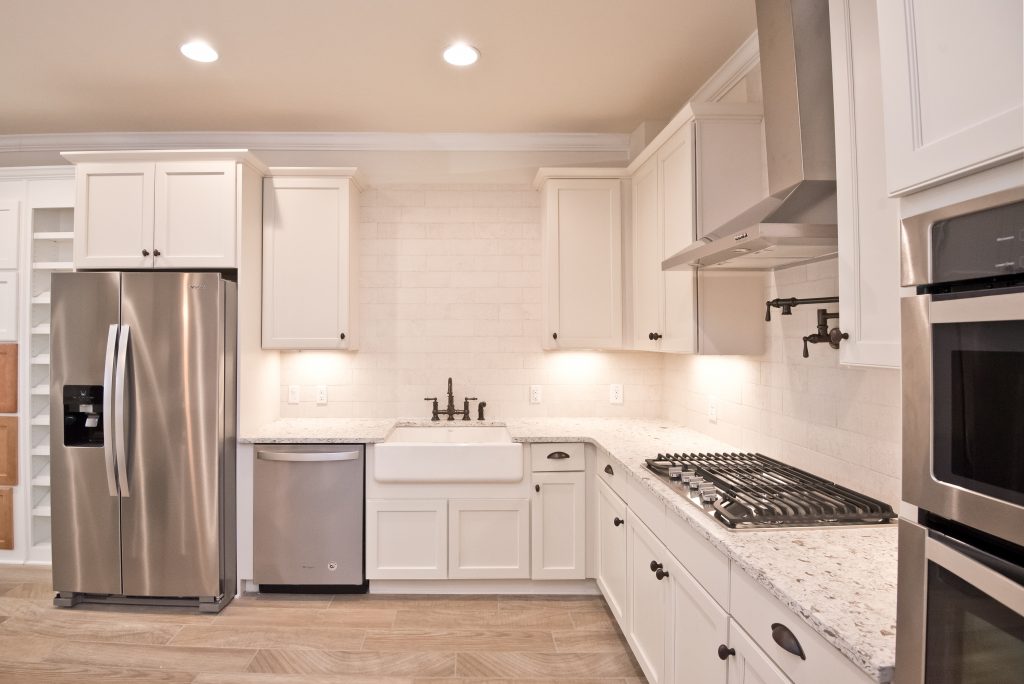 Quartz Countertops
Quartz countertops are engineered (rather than natural) as well, but their materials and quality make them a desirable premium selection. Stain resistant, strong, and gorgeous, these countertops offer benefits to consider over both natural stone and cultured marble. A wide variety of quartz options are available, in different levels of quality.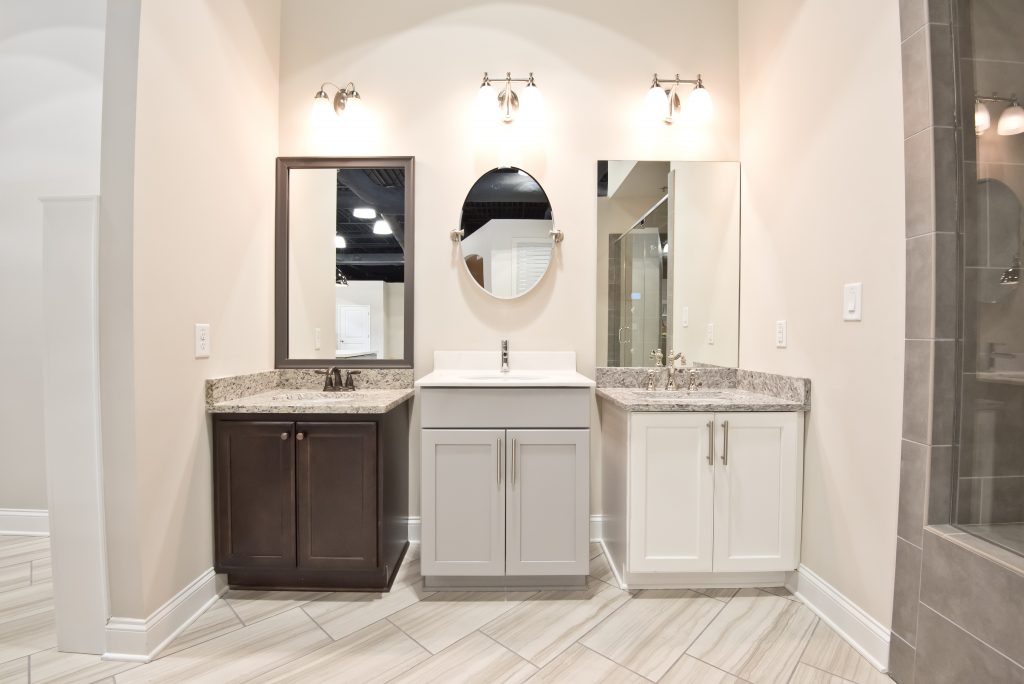 Granite Countertops
With a beautiful selection of true natural stone, granite countertop options at Kerley Family Homes radiate luxury. A totally unique countertop can be yours – as this natural material features flecks, veins, and patterns that are never repeated twice. Ideal for putting the custom feel in a bathroom or total refinement in your new kitchen – granite countertops elevate the style of your home.
Pick Your Countertops With Confidence
Building a new home with Kerley Family Homes gives you the creative freedom to design the life you want. Once you've found a community to build in, our design expert will reach out and help you schedule a visit to our design studio. In the meantime, take a look at our design options here, and imagine the life you can live in a customized Kerley Family Home.