Looking for our most recent news?
It looks like you've found some great information, but it might be a little outdated. For our most recent news on new home communities, financing options, and upcoming events visit our News page or browse our current new home communities.
When in the market for a new home, most of us start our search online. We spend hours combing through home builders' websites looking at house after house. This is a great way to find out about local builders, their available communities, and the homes they build. Yet, you can't truly decide what home is right for you without seeing the tangible product. It takes walking through one of their model homes to experience first-hand what life will be like. Luckily, we know all about that home buying experience and have an onsite staff in each of our communities to help you through it. To prepare, here are a few things you can do to get the most out of your model home tour.
Schedule Your Appointment in Advance
While we have members of our team on-site 7 days a week, it always helps if we know you're coming in advance. Why? Whether you fill out one of the contact forms on our site or call one of our sales offices, we can use the information you provide us with during your initial inquiry to personalize your experience. Need a home with a basement, formal dining room, or private study? How many bedrooms are you looking for? Knowing this information will help our sales agents narrow the list of floor plans they review with you during your visit.
Create and Bring an Idea List
Although not all home buyers have a Pinterest board of ideas for their dream home, we all know what our preferences are. Before visiting one of our communities, make a list of features you want in your new home to bring along for your tour. Walking through our model homes, you can sometimes get sidetracked seeing features and finishes you may not have previously considered. Having a specific list detailing your wants and needs during your visit can help you focus on what you're looking for as well as ensure you select the best options for your lifestyle.
Come Prepared With Your Questions
Don't be afraid to ask questions during your tour of our model homes. Our sales agents are here to help you get a sense of the options that best fit your lifestyle. From selecting your homesite to choosing the floor plan that's right for your family, they can answer all of your questions along the way.
Picture Your Belongings in the Home
Take notes about what you see while touring our model homes. While the floor plan you select may not be the same floor plan as the model home, it will give you a good sense of our craftsmanship and how we design our homes. It also helps to picture your belongings in the model home during your walkthrough. Is there enough space for all your living room furniture? Would your dining room table fit into the dining room? Is there enough storage space? All of these considerations will help our onsite agents determine which of the available floor plans in the community are right for you.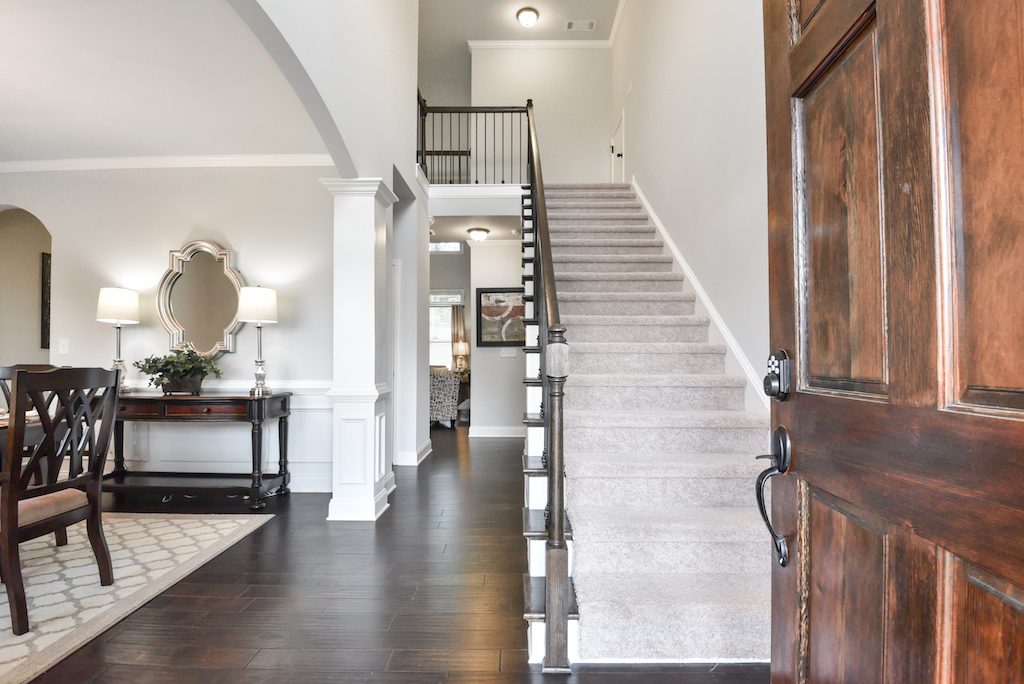 Schedule Your Model Home Tour Today
Getting the most out of your model home tour is easy when you come prepared. Ready to stop looking and start building your new home? Our doors are open 7 days a week. Explore our Kerley Family Homes communities throughout metro Atlanta. Then contact us or one of our onsite sales agents to schedule your tour today.