Move Into Your Dream Home This Year! 
For decades, homeownership in the United States represented stability because an increase in the cost of a house rewarded homeowners with equity in their property. In today's housing market, the sentiment behind purchasing a house remains as many individuals believe investing in a home signifies independence, long-term financial security, and achievement. 
However, because of rising home costs, some people have been priced out of the market and are left wondering if they will ever accomplish this goal. When purchasing a house with Kerley Family Homes, prospective homebuyers no longer have to worry about many of the high costs associated with homeownership. Our low monthly mortgage payments allow families to buy their dream home right now (example below). 
Also, for a limited time, we are offering permanent fixed rate buydown with a 5.75% (6.985%APR)† interest rate for move-in ready homes that can close within 60 days or less and up to $15k or $20k towards closing costs, rate buydown, or design options for our remaining communities and presales that use our preferred lender! Take advantage of this incredible incentive, and Unlock Your Dream Home by the holidays!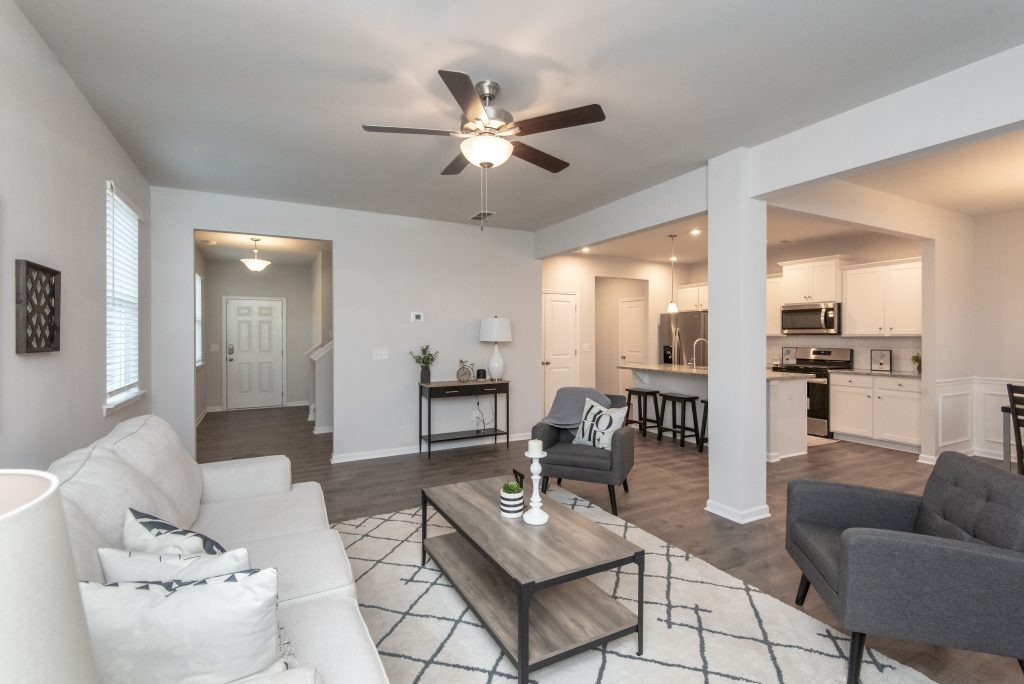 Low Monthly Mortgage Payments = Money Back in Your Pocket 
Are you looking for a townhome to move into this year? We've got the perfect place for you at Park Center Pointe in Austell! Our homes start in the mid $300s, so when you live here, your low monthly payments will put money back in your pocket. Now, you can focus on making memories with loved ones without expensive homeownership fees getting in the way.  
This beautiful new community is in a pristine location in Metro Atlanta, close to I-20 and I-285, giving you the luxury of being close to the city without the hassle of daily commuter traffic in your immediate neighborhood. The townhomes are close to grocery stores, gas stations, and shopping centers, making it easy to take care of your everyday needs. Many new homeowners enjoy the spacious floor plans with 3-4 bedrooms, 2.5 bathrooms, backyards, optional gas fireplaces, and open-concept living areas. With so much space, many homeowners can design a remote office, which makes working from home more comfortable and convenient.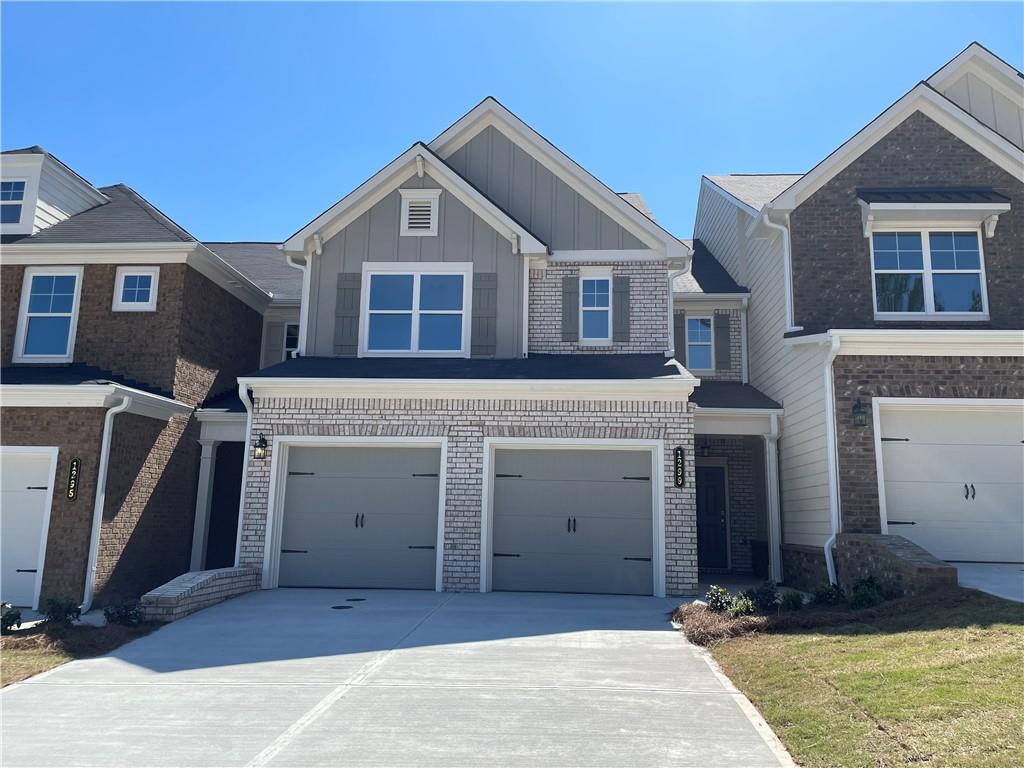 1299 Park Center Circle Austell, GA 30168 – MOVE-IN READY!
3 Beds | 2.5 Baths | 2091 Sqft
This beautiful townhome in Austell is move-in ready and can close in less than 60 days! Let's do the math to estimate your low monthly mortgage payment. We'll calculate the entire payment including monthly escrow for taxes and insurance (this ensures you always have your hazard insurance and property tax funds available as they are due each year). 
The estimated monthly payment is as low as $2,779 PITI. 
Principal and Interest: $2,120.11 
Hazard Insurance: $50 
Real Estate Taxes: $262.08 
Mortgage Insurance: 162.69 
HOA Dues: $185.00 
With a down payment as low as $0 for a VA loan or $12,545 for an FHA loan, you can move into your forever home. While exact closing costs in addition to your down payment can vary based on when you close on your new home, keep in mind that interest rates, KFH promotions, and other government subsidiaries like FHA or VA funding can help with closing costs and down payments. You can always get pre-approved for a home loan with our preferred lender to get a more exact amount of what you might pay for your dream home. KFH Mortgage loan specialists can be found here at this link. 

Featured Listing Highlights
The entry foyer leads to a large family room and extends into an open-concept living space, a kitchen with a breakfast bar and double-door pantry, and access to the expansive backyard! The large owner suite has a walk-in closet, separate shower, garden tub, and double vanity. There are two secondary bedrooms and a laundry room on the second floor. 
Renting is no longer your only option when you choose Kerley Family Homes as your trusted home builder. Our low monthly mortgages make purchasing a new home possible for all of our buyers. Our goal is to turn homebuyers into homeowners in 60 days or less, so don't wait to reach out to our sales team. Contact an agent today to learn more about our available move-in ready homes across Metro Atlanta, from single-family to townhomes, and ask about our incredible promotions that can save you more money this season. 
†Financing example terms available as of 8/23/23, $500,000 purchase price with a 3.5% down payment, $490,943 loan amount, 680 FICO score on a 30-year FHA loan, and prepaid finance charges of $33,566, with a note rate of 5.75% (6.985% APR), monthly payment would be $3,084, which includes principal, interest, and mortgage insurance. Does not include property taxes, hazard insurance, or HOA dues. Cannot be combined with any other promotional offers. Special financing terms subject to change or end at any time without notice. ©2023 KFH Mortgage, LLC, 3957 South Main Street, Suite A, Acworth, GA 30101. NMLS# 2452994. This is not a commitment to lend. Equal Housing Lender.