Looking for our most recent news?
It looks like you've found some great information, but it might be a little outdated. For our most recent news on new home communities, financing options, and upcoming events visit our News page or browse our current new home communities.
It's incredible how something simple within walking distance can change your whole lifestyle! In a Kerley Family Homes neighborhood, you're always near fun points of interest and everyday necessities. In several very special neighborhoods, however, you could also have access to amenities that change everything! Swim and tennis communities are fantastic for families of all kinds. Here's how life in a swim and tennis community is miles ahead of the competition. If you're interested in the lifestyle, we have several options across Metro Atlanta – reach out and let us know what kind of home you're looking for to learn more.
Neighborhoods With Swimming Pools
They don't call it Hotlanta for nothing – summer here is scorching! The obvious benefit of a swimming pool is a place to cool off and bring the kids to play. Did you know, though, that swimming is one of the very best ways to get a full-body workout? It's true! According to Healthline, you can get almost any kind of cardio you need or want with little impact on your joints. It activates more muscles, can be done while recovering from a sports injury, and provides a major benefit to your lungs. The healthy lifestyle you want could be waiting just for you in a Kerley Family Homes neighborhood!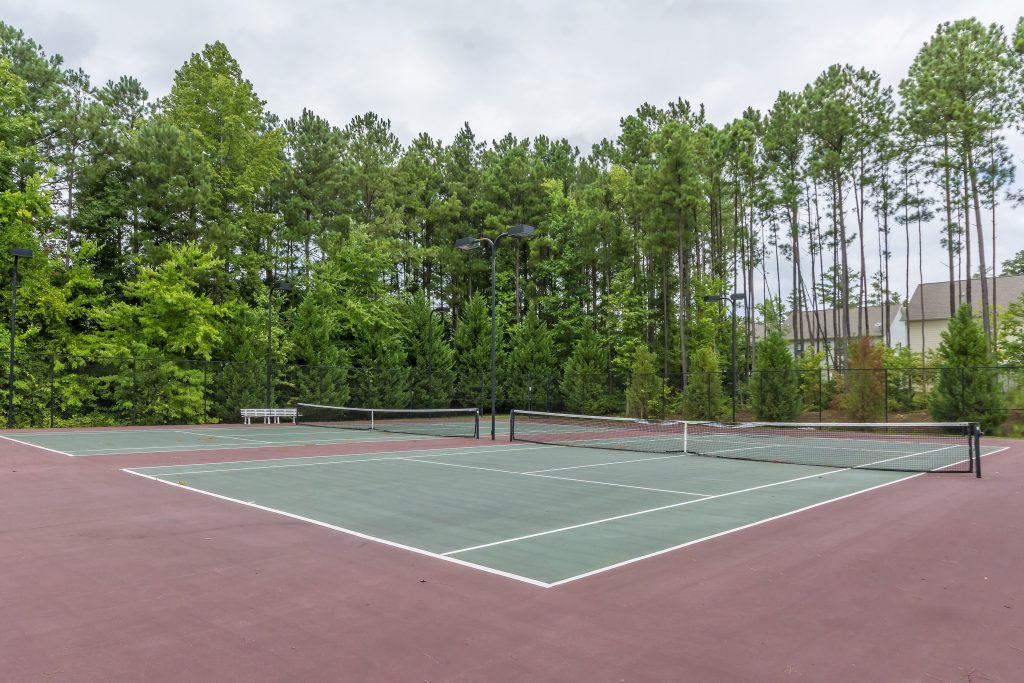 Tennis Courts in Metro Atlanta Neighborhoods
The other benefit of a swim and tennis community is… tennis of course! It's a great sport for tweens, teens, young adults, and all the grown-ups too. The added value here is a sport that can be played in cooler weather when the pool is closed. Host a tournament with your friends, or, with a little creativity, play any number of other racket/paddle sports like badminton or pickleball. A walk down to the neighborhood tennis court gets you a whole day of excitement, you just need to bring your racket and a few balls.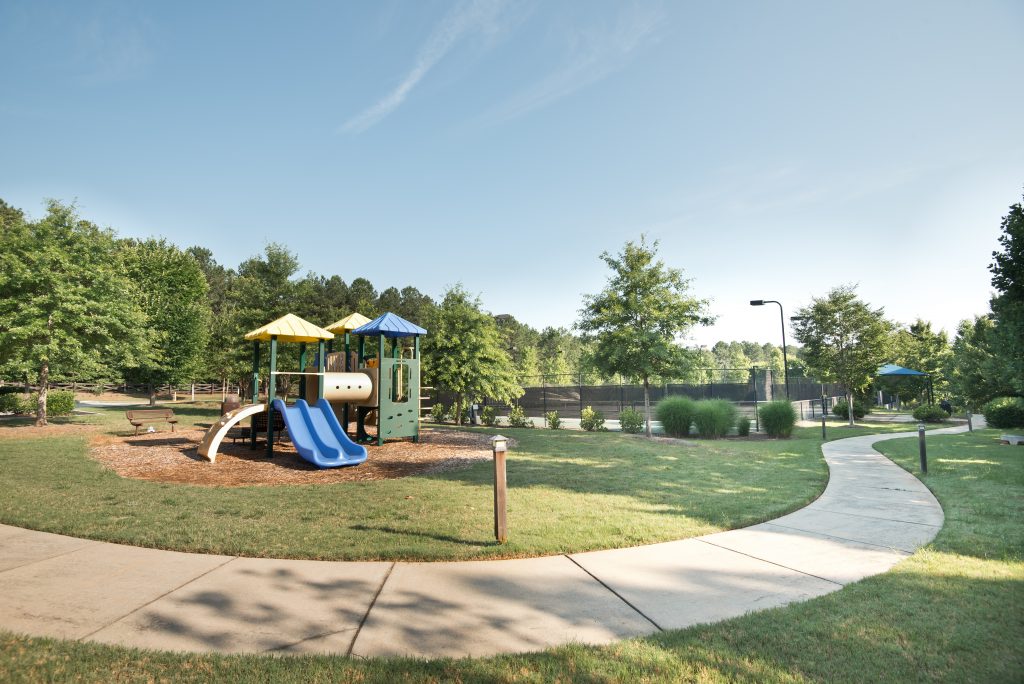 Phenomenal Amenities, Incredible Value
All of this is available in Metro Atlanta locations starting from the $200s. Kerley Family Homes has several swim and tennis communities to choose from, like Ozora Lake, River Rock, and The Enclave at Durham Lakes – and they're all built with KFH value. From Craftsman Series style to Executive Series luxury, families of all sizes can find their place in one of our communities. To discover which of our swim and tennis communities is right for you, reach out to us to talk about what's available.