Looking for our most recent news?
It looks like you've found some great information, but it might be a little outdated. For our most recent news on new home communities, financing options, and upcoming events visit our News page or browse our current new home communities.
Whether you're spending time on your own or sharing it with loved ones, a good sitting area sets the perfect scene. It creates a space where you can quietly enjoy your favorite activities and relax. There are a variety of sitting areas to choose and create in a new home with Kerley Family Homes, and today we're bringing you three that you'll find in some of our favorite communities. Read on and discover your perfect sitting area style.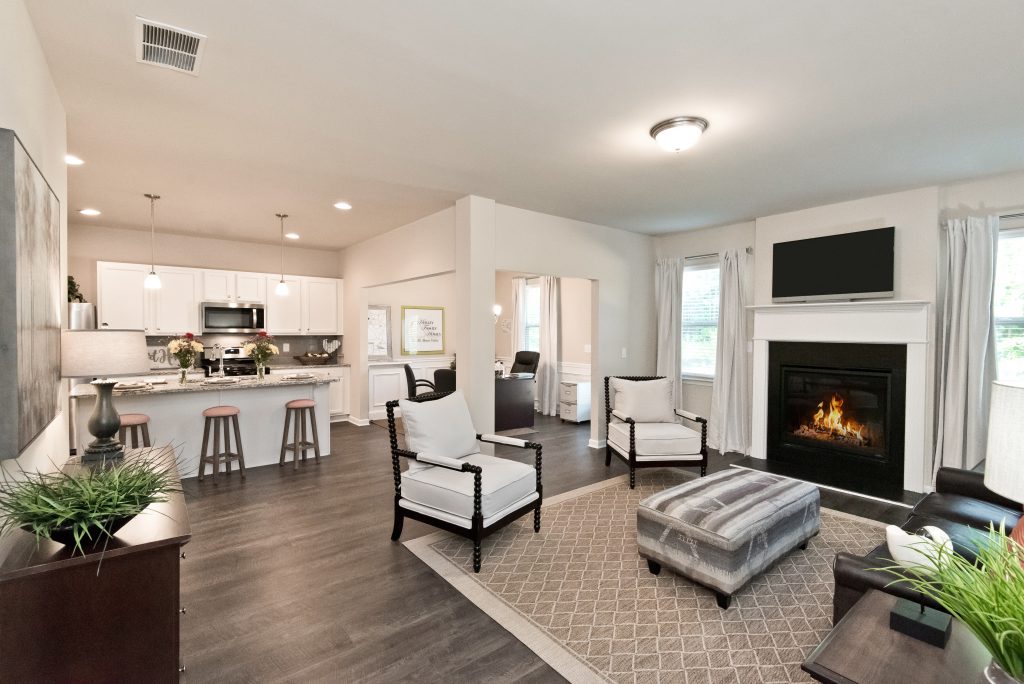 Open Living Room Sitting Area
First up, this sitting area in Village at West Cobb is a versatile classic. Open to the kitchen and dining room, this area is an ideal place to entertain guests or unwind after a long day. It's accessible to everyone, too, so family time and group hangouts are never far. The living room is always a perfect place for a sitting area, and this one is a great example.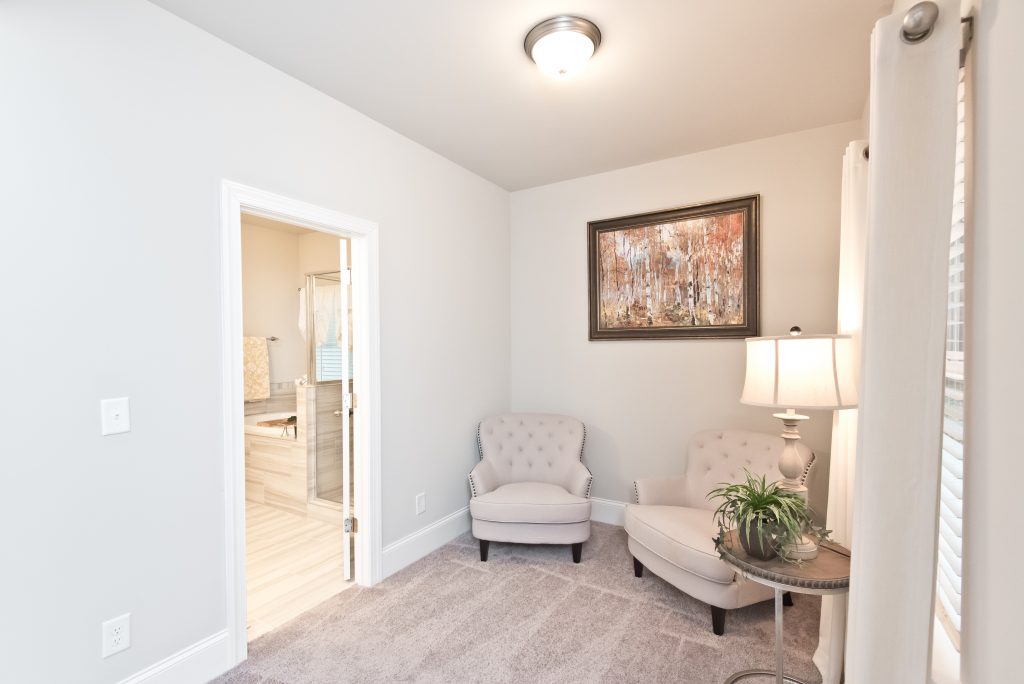 Master Sitting Room
A private spot to call your own, this sitting area in Sandtown Estates is nice and cozy. This alcove is set off of the master bedroom, creating a space for some seating. With a window for natural light, and plenty of room for a table and a lamp, you can spend hours here relaxing and reading. A private area is the perfect escape if you need some alone time.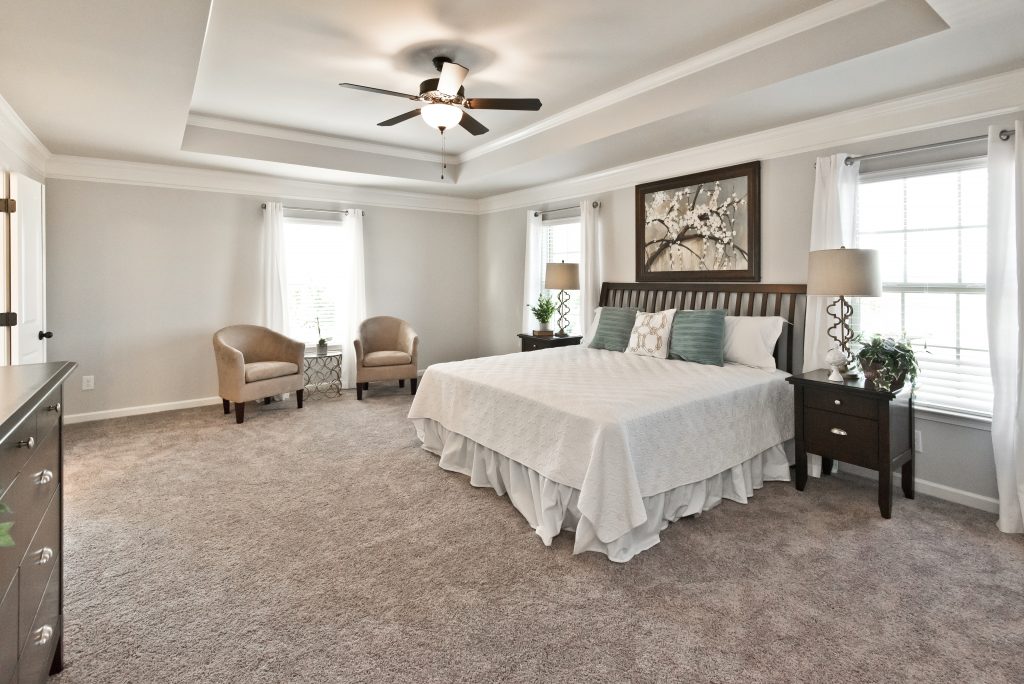 Integrated Sitting Area
Finally, a spin on the bedroom sitting area, the integrated sitting area is a way to use excess space in your master bedroom to create a little oasis for yourself. This bedroom in Ozora Lake has the right amount of room for some extra seating. Use your space smartly and create an area of your own to add functionality to your phenomenal Kerley Family Homes master suite.
Find Your Style
In a home with Kerley Family Homes, you'll find plenty of spaces for creating a pleasant seating area. Having a nice little space to come and relax will make your days that much nicer. Discover the right home for you, have a look at our available communities.
You Can Still Schedule a Tour!
And, if you're ready to have a look at your dream home from Kerley Family Homes, you can! With our online scheduler tool you can schedule a tour at the right time for you – even outside of normal business hours. Just visit our contact page, select a community in the form and click "Request a Tour". Pick a date and a time, and submit your request – an agent will contact you to confirm your tour. It's as easy as sending an email, and it will get you a tour of your favorite community.