Looking for our most recent news?
It looks like you've found some great information, but it might be a little outdated. For our most recent news on new home communities, financing options, and upcoming events visit our News page or browse our current new home communities.
As the center of activity in the home, the living room is where everyone can relax and enjoy family time together. Whether you're watching TV, helping with homework, putting together some crafts, or just whiling away the time with your favorite people, you deserve a living room suited to your lifestyle. In a home from Kerley Family Homes, that's exactly what you'll get. Take a look at the different living room styles you'll find in our communities across Metro Atlanta.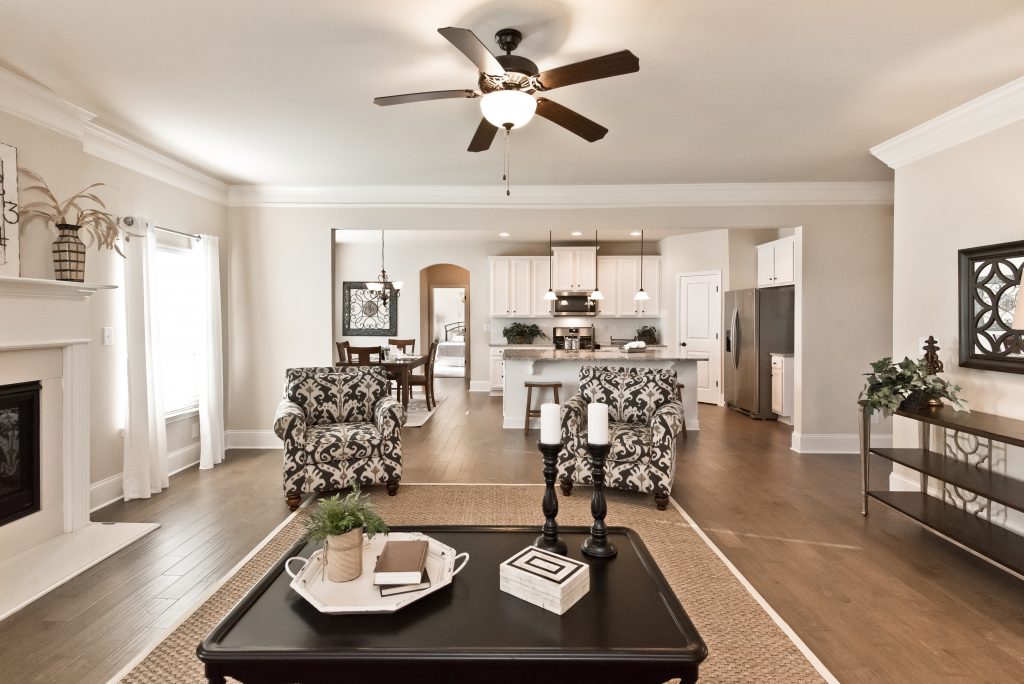 Ozora Lake – Open Concept Living Room
This living room in Ozora Lake is a fantastic example of an open concept space. Connected directly to the kitchen, visitors can grab a refill and the chef for the evening can carry on a conversation with everyone in the room with no problem. An open concept living room also provides plenty of space for extra seating if necessary – and it makes a perfect party central.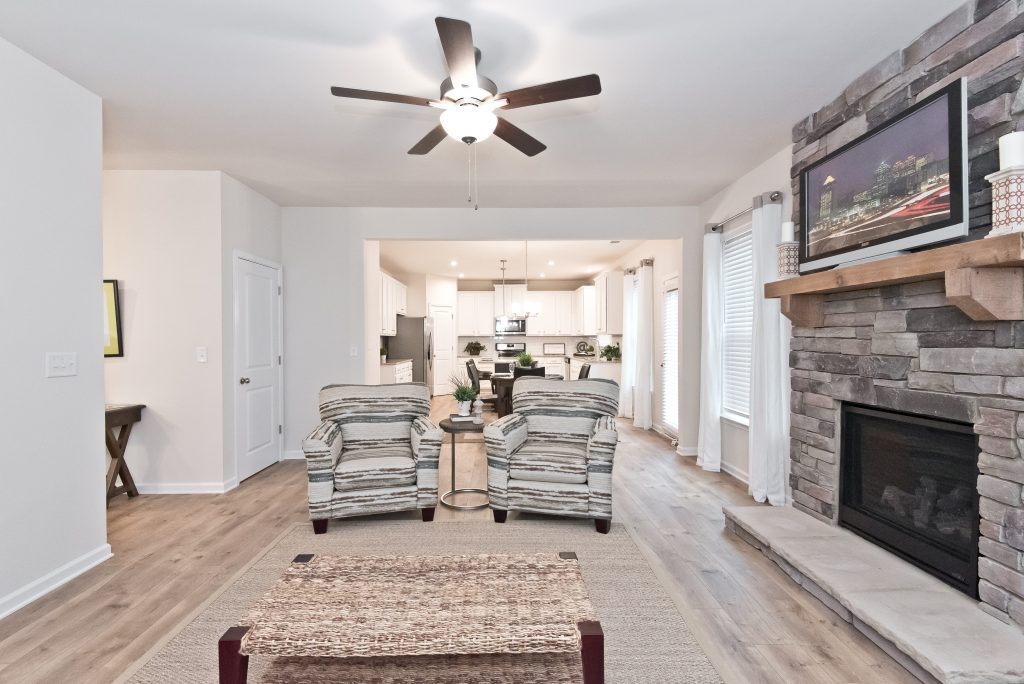 Chimney Hill – Semi-Open living room
This semi-open living room in Chimney Hill provides some of the benefits of the open living room, but with a little more privacy from the kitchen. Parents can keep an eye on the kids while they're preparing dinner, while those in the living room can enjoy a little TV without worrying about interrupting a conversation in the kitchen. A living room like this is great for a quiet night at home, where everyone can comfortably enjoy their own activities and each other's company.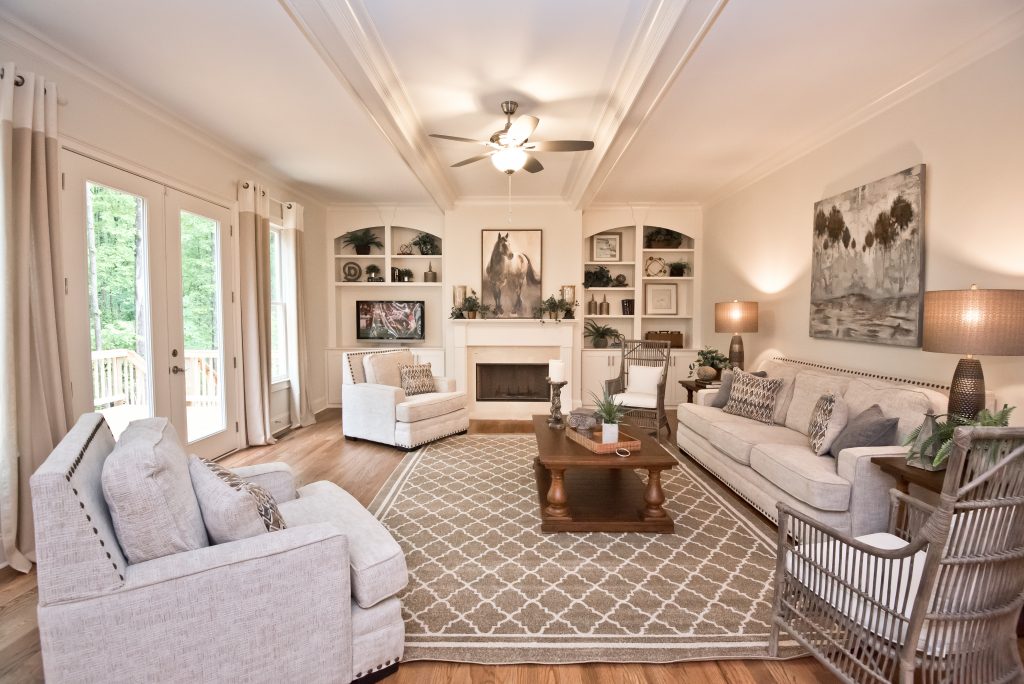 Heritage at Kennesaw Mountain – Deluxe Living Room
In Heritage at Kennesaw Mountain, this luxurious living room is par for the course. Gorgeous features set this room apart, with optional built-in bookshelves and a lovely view onto the backyard. A deluxe living room like this one features plenty of space and beautiful design details. Guests will be wowed, and there's more than enough room for big get-togethers.
Discover Your Living Room Style
These are just a few of the living room styles you'll discover with Kerley Family Homes, and don't forget to visit our Pinterest board (link updated 08/24/23) dedicated to chic living room decor inspiration! We have communities across the Metro Atlanta area with design for any lifestyle. Take a look at our communities today, and find the right one for your family.