Looking for our most recent news?
It looks like you've found some great information, but it might be a little outdated. For our most recent news on new home communities, financing options, and upcoming events visit our News page or browse our current new home communities.
The long-awaited Kerley Family Homes Design Studio had its grand opening on Monday, February 5, 2018. A lot went into the development of the Design Studio from what the experience would be like to the features on display. We're very excited about this new service for home buyers we're offering to customize your new Kerley Family home. If you're in the market for a new home in one of our communities across metro Atlanta, here's what you can expect upon your visit to the Design Studio.
Steps to Customize Your New Home
The Kerley Family Homes Design Studio has been set up to display all of the options you have for customizing your new home. You'll be able to make an appointment with us once you have purchased your lot or home under construction. During your visit, our Design Studio team will walk you through each step of customizing your new home.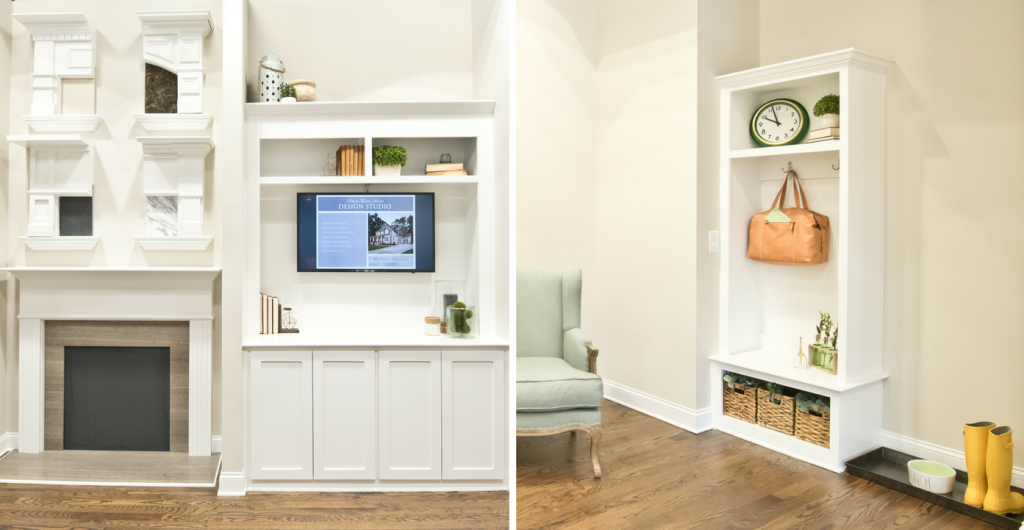 Fireplace and Built-Ins
We have a wide variety of options on display around the showroom. For starters, you can browse through different moldings and fireplace facades for your family room.  From the living room to the mudroom, we can also help you select the perfect built-ins for each space in your home.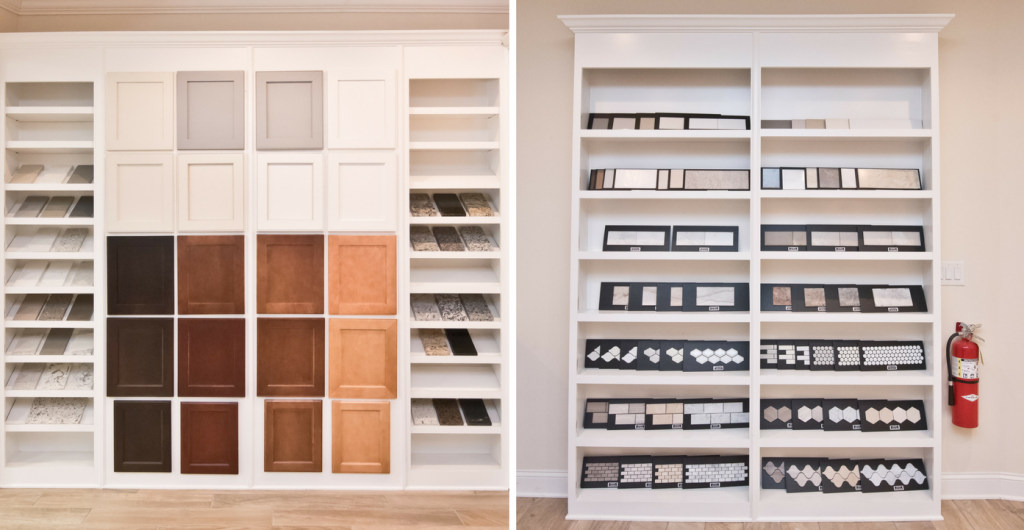 Kitchen Features
When it comes to customizing your kitchen to fit your personal style, you have a number of options. From contemporary to transitional or traditional design, we have options to help you achieve the look you want. Our team will help you select the perfect cabinetry, countertop, and backsplash to make your dream kitchen come to life.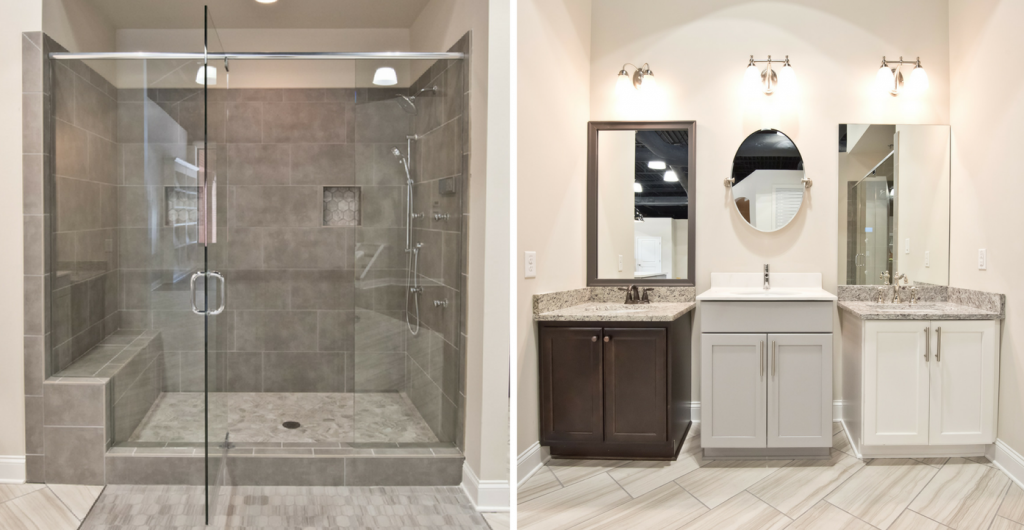 Bathroom Finishes
At the Design Studio, you'll also be able to select the perfect finishes for your bathroom. With a large selection of tile, countertops, and cabinetry, the possibilities are truly endless. Our team will also help you pick out your lighting and mirrors to achieve your desired look.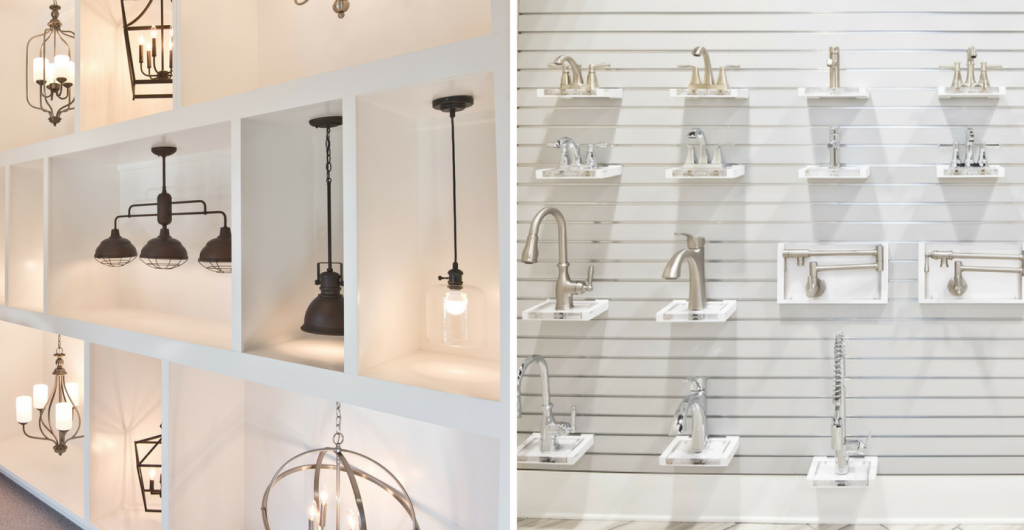 More Design Details
We understand that each detail in your home is important. That's why we want to help you pick out each feature of your home with confidence. For every room of your home, we have a wide variety of lighting options for you to choose from. Whether you prefer contemporary light fixtures, traditional chandeliers, transitional pieces, or artisanal style fixtures, we have options that will help you set the mood for each room. You have the ability to choose every element of your new home, even to the faucets in your kitchen or bathrooms.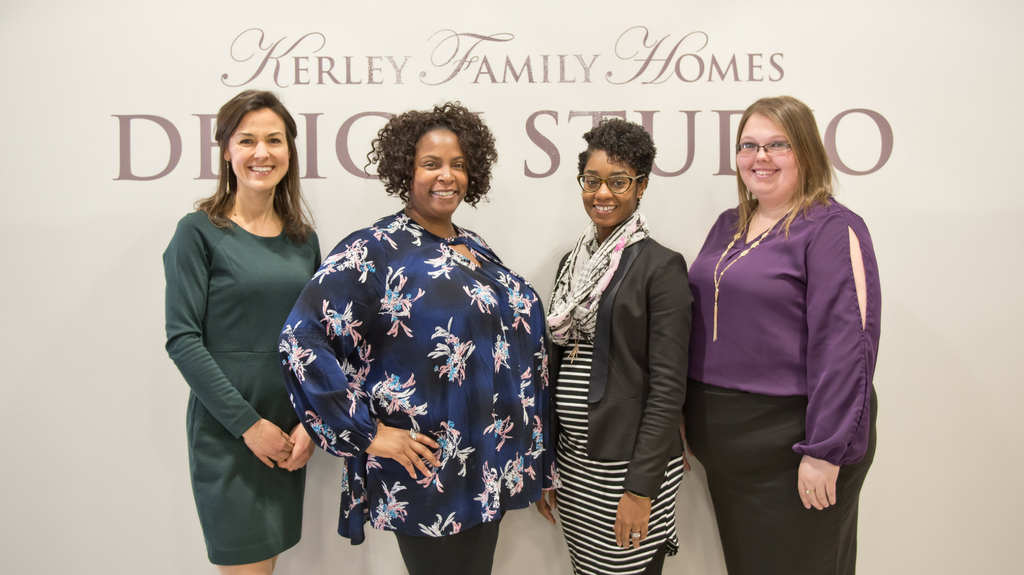 Booking Your Appointment
Once you have begun the process of buying your new home from Kerley Family Homes, our onsite sales agent will help you make your Design Studio appointment. We can't wait to see you in our showroom and help you pick the perfect finishes for each room of your new home!
Note: Options you are able to choose is dependent upon your home's stage in the building process.