Looking for our most recent news?
It looks like you've found some great information, but it might be a little outdated. For our most recent news on new home communities, financing options, and upcoming events visit our News page or browse our current new home communities.
Living in Ball Ground, you're surrounded by the beauty of North Georgia nature. Mountain views, forested roads, and gorgeous rivers abound here – and in River Rock by Kerley Family Homes, you have the best of it all right outside your door. Today we wanted to give you a taste of what it's like to live in this beautiful area, and all of the outdoor excitement waiting for you in Ball Ground, GA – and a glimpse at the special benefits of living in River Rock.
Rugged Adventure in Dawson Forest
You won't have to go far for some classic North Georgia adventure! The Dawson Forest City of Atlanta Tract is near River Rock, offering a variety of outdoor activities for everyone. There are boating and canoeing launches, hiking and equestrian trails, fishing, hunting, geocaching, and primitive campsites! Enjoy the great outdoors with only a short drive between you and total immersion in nature.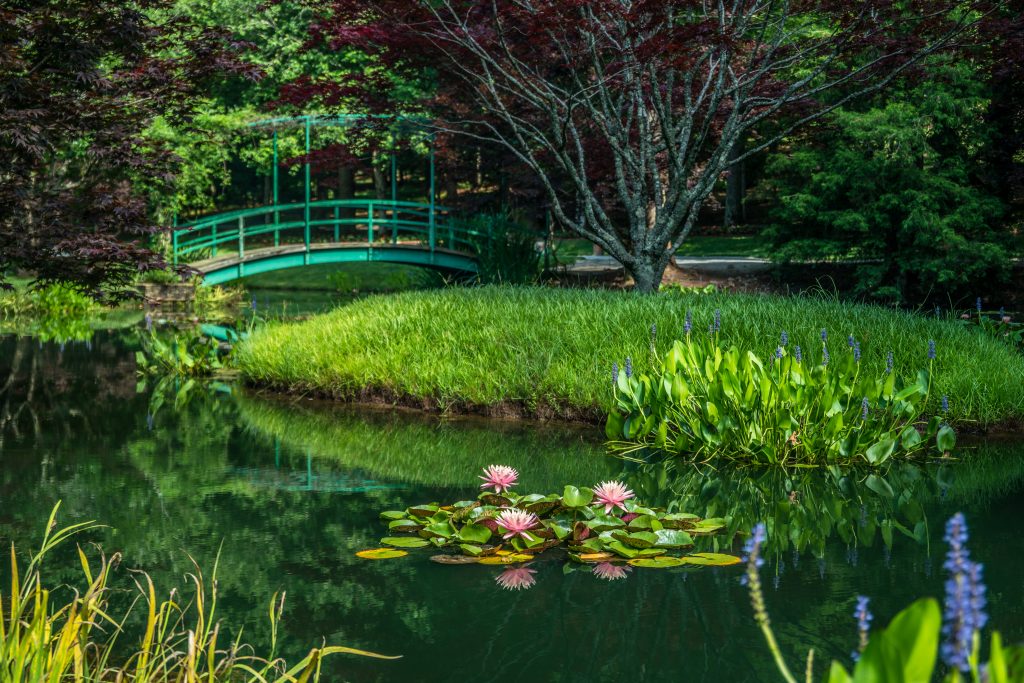 Tamed Natural Beauty at Gibbs Gardens
If you're looking for something a little more relaxed, Gibbs Gardens is 220 acres of perfectly manicured natural beauty. Just minutes away, you have access to more than 15 different visual garden styles, including one of the largest Japanese gardens in the country. This venue changes with every single season, and every visit provides a living kaleidoscope of stunning color and texture to explore.

A True North Georgia Experience – Amicalola Falls and the Appalachian Trail
For everyone, from adventurous hikers to budding nature-lovers, Amicalola Falls is a must-see destination in North Georgia. At River Rock, you're only 30 minutes away from an awe-inspiring display of natural beauty in the foothills of the Blue Ridge Mountains. Wildlife classes, ziplining, and even a world-class adventure lodge are all available – but hikers may be the most impressed here. Amicalola Falls State Park connects directly to the Appalachian Trail's southernmost terminus – providing an approach to the legendary hiking trail.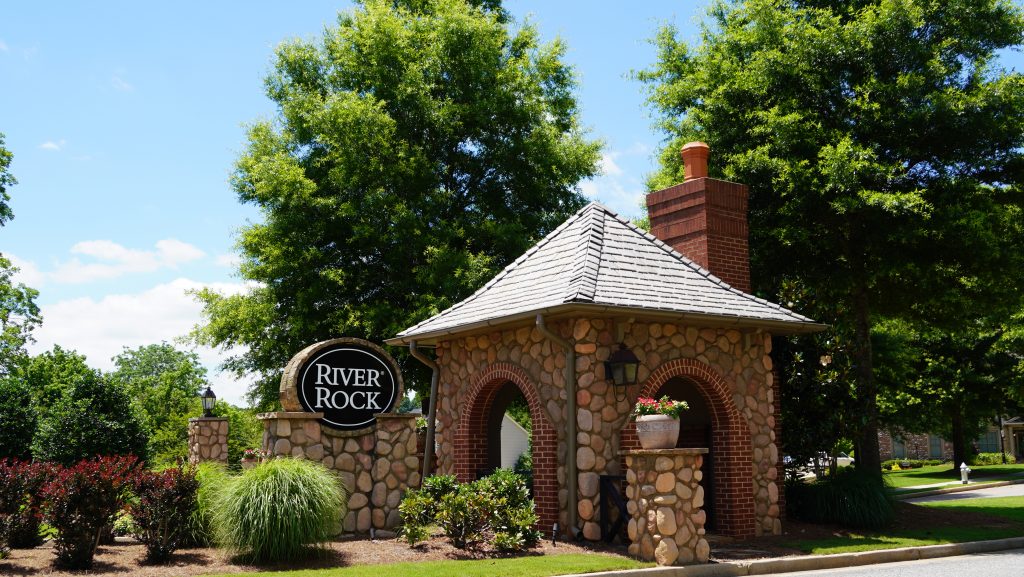 Right Outside Your Door
These attractions are a short drive away – but all of North Georgia's beauty is open to you from the moment you step out your door in River Rock. The neighborhood is situated right on the Etowah River, and you'll find local canoe launches and fishing spots all over the area. And don't worry – you won't be roughing it from home – River Rock has tennis courts, pools, and a resort-style cabana with amenities galore. Reach out to our agent here and start your new North Georgia lifestyle.