100% Financing with Down Payment Assistance Program and Kerley Family Homes
January 16, 2015 • Cherokee County Homes, Cobb County Homes, Coweta County Homes, Douglas County Homes, Fayette County Homes, Forsyth County Homes, Gwinnett County Homes, Henry County Homes, Paulding County Homes
Looking for our most recent news?
It looks like you've found some great information, but it might be a little outdated. For our most recent news on new home communities, financing options, and upcoming events visit our News page or browse our current new home communities.
In the past few years, you would have never heard of 100% financing, it was believed to be gone for good. Great news! Kerley Family Homes in conjunction with Academy Mortgage is now offering an exclusive loan and grant program for low to moderate income individual families in Georgia.
Through the NHF Platinum Program, Kerley Family Homes and Academy provide qualified homebuyers with competitive 30 year home financing and a grant that can be used towards downpayment or closing costs. The grant is absolutely free and does not have to be repaid.  For more information:  contact your on-site agent.  Click here to print flyer
In an effort to make owning a home more affordable, the Federal Housing Administration will dramatically cut the costs associated with the mortgages it backs. Premiums will be cut from 1.35% of a loan's value to about 0.85%.   For example: On a $200,000 loan the monthly savings would be approximately $80 per month.[read article]
Not only can you get 5% Grant money (downpayment assistance) but for a limited time, Kerley Family Homes will pay 100% of your closing costs too!  What a deal!  Now is the perfect time to buy a new home!
Kerley Family Homes is a well-known builder in the metro Atlanta area and a member of the Better Business Bureau where they have  earned an  impressive A+ rating.  Not only is Kerley Family Home a member of the BBB, but they are also a Certified Professional Home Builder  The Certified Professional Home Builder designation is reserved for builders who are dedicated to maintaining the highest level of professionalism, customer service and homeowner satisfaction.
It is important that your builder is local and reputable.  Kerley Family Homes lives in the metro area and is  Family Owned & Operated along with having the CPHB certification.   KFH knows this is a big investment for you so they also offer a 2/10 Home Warranty to protect you for years to come.
Why do homebuyers choose Kerley Family Homes?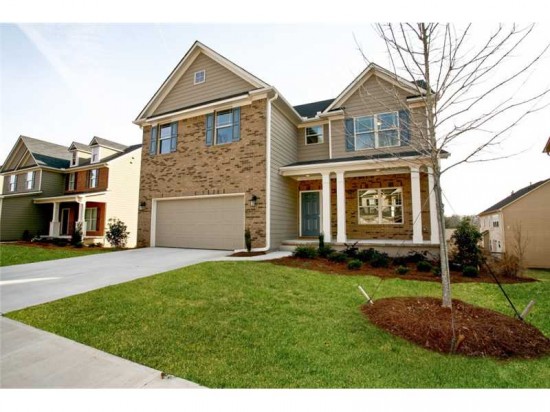 More "bang for your buck" !  Kerley Family Homes has all your "must haves" at a price you can afford!  You will love their attention to detail and the special touches in each and every home. Master Suites with Sitting Rooms, Media Rooms, Fireplaces, Coffered Ceilings, Hardwood floors, Appliance Packages, Sodded Yards and much much more.  If you are not familiar with Kerley's style of distinction, stop by one of our communities today to see for yourself!  You will be glad you did!
Kerley Family Homes is now building across metro Atlanta in Cherokee, Cobb, Coweta, Douglas, Forsyth, South Fulton, Gwinnett, Henry and Paulding counties.