Looking for our most recent news?
It looks like you've found some great information, but it might be a little outdated. For our most recent news on new home communities, financing options, and upcoming events visit our News page or browse our current new home communities.
There's no doubt that between tasty treats and time spent with loved ones, the holidays are the best time of the year! Countless memories are often made during this holiday season. From Thanksgiving meals (don't miss our favorite recipes!) gathered around the table, to unwrapping presents through the New Year. But there's a lot of prep that comes along with hosting guests in your home. To help you get ready for the overnight visit or extended stay, here are a few tips for hosting guests this holiday season.
Keep The House Neat and Tidy
Ok, so it sounds obvious, but when you go on vacation and stay at a hotel or condo you expect it to feel welcoming and clean? You don't expect to walk into clutter and cat hair, or the basket of mismatched socks hiding in the guest room. The same can be said for when guests come to visit your home. Take some time to go through each room one-by-one and get everything in tip-top shape before your guests arrive. This can include tidying up the toys in the playroom and clearing off the dining room table among many others, but most importantly, try to get ahead on dusting the areas people may be sleeping in or hanging out in the longest. Those that have allergies have a tough time with other homes' dusty areas. A dry Swiffer is a great way to dust walls if you need to, and don't forget to clean your vents! If you want a shortcut to dusting, you can try the pantyhose trick; cover the end of your vacuum nozzle with pantyhose to keep from losing items off your shelves and end tables while picking up all the tiny bits dust.  Whatever you do, don't overdo the polish! The buildup can make your furniture cloudy and even help more dust to stick to surfaces.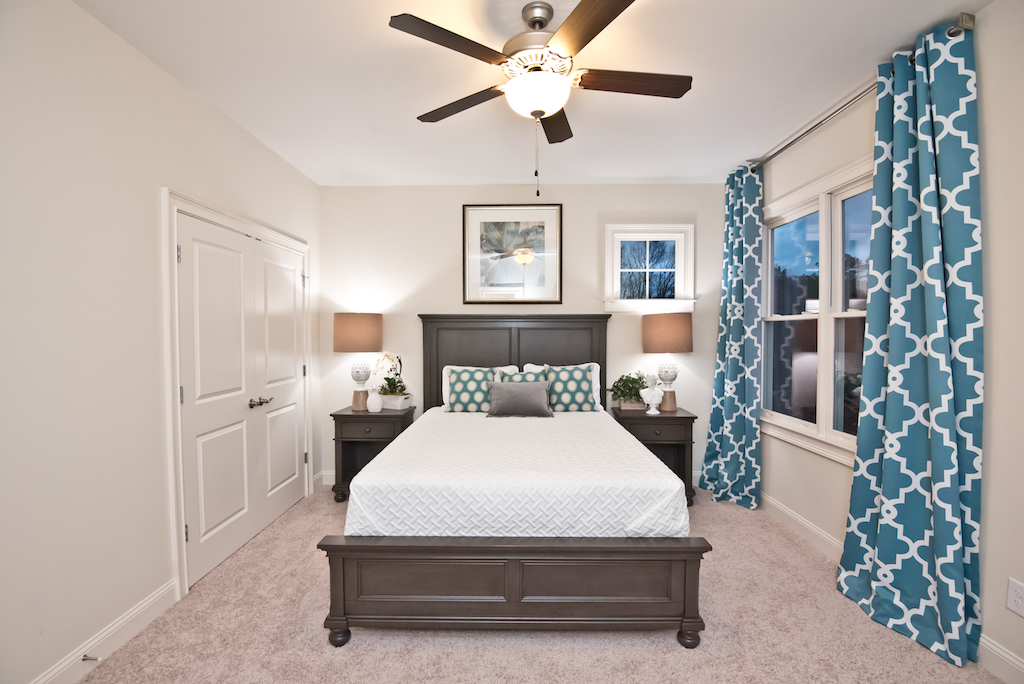 Prep the Guest Room
Whether they're staying one night or a week, you want your guests to feel at home. To make them feel comfortable, prep the guest room with fresh linens. Outfitting the room with additional blankets and pillows will allow your guests to sleep more comfortably at night depending on their preferences. Additionally, make sure to put new light bulbs in the overhead fixture and bedside lamps. When it comes to the guest bathroom, keep an ample supply fresh towels, hand towels, and washcloths. Put the finishing touches on the guest suite by providing a full soap dispenser and an assortment of travel-size toiletries (in case they forget something).
Stock Your Kitchen With Holiday Favorites
Another way to prepare for hosting guests for the holidays is to make sure you have plenty food and drinks in a well stocked kitchen. From quick snacks to full meals, plan your grocery list according to the length of their stay and how often you plan to prepare meals, and remember during the holidays it's ok to splurge a little on holiday style snacks and treats! If you're planning to go out to eat, make a list of some of your favorite local restaurants. Either before they arrive, or shortly after, go through the list together to decide which ones they'd like to try during their stay.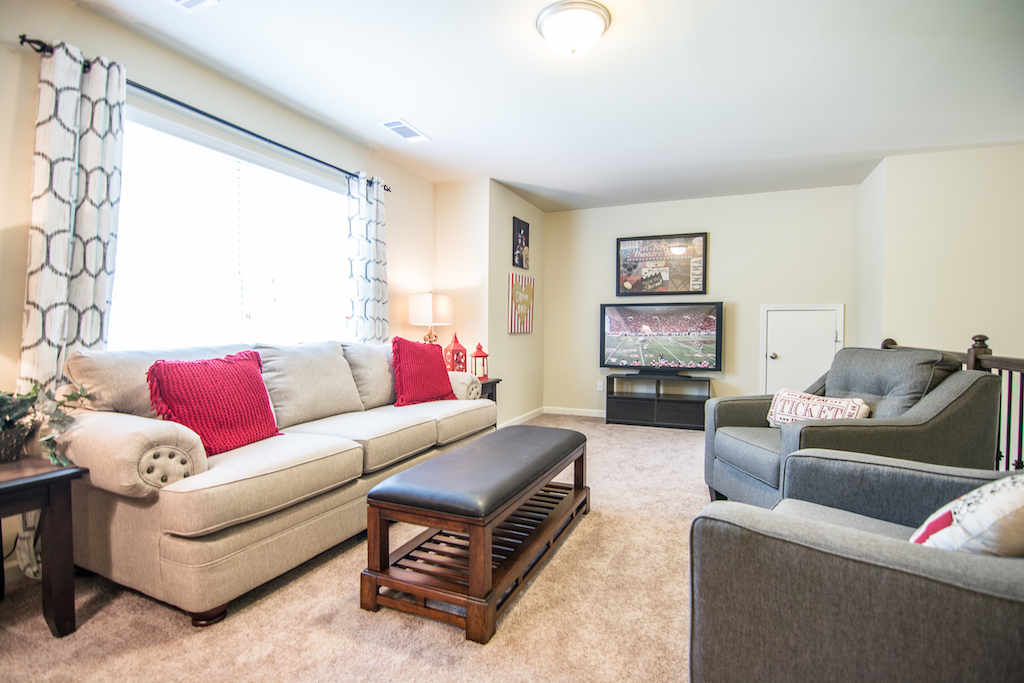 Plan Fun Activities
The last thing to consider before your guests arrive is how you'll fill your time together. From time spent both at your home and in your community, there are countless possibilities. At-home activities can include watching your favorite sports team, an afternoon of board games, or decorating holiday cookies. If you live in one of our Kerley Family Homes communities, head out to a local attraction near you. From Douglas County to Cobb County and Gwinnett County, there are a variety of entertainment venues, retailers, and recreational activities for the whole family.
Most Importantly, Enjoy the Holidays!
At the end of the day, the most important thing is to enjoy the time spent with family and friends this holiday season. Through the hustle and bustle this time of year brings, focus on the quality time you have with one another. From all of us at Kerley Family Homes, we hope you have a happy and safe holiday season!