Looking for our most recent news?
It looks like you've found some great information, but it might be a little outdated. For our most recent news on new home communities, financing options, and upcoming events visit our News page or browse our current new home communities.
Every month, we like to acknowledge a member of the Kerley Family Homes team. These members of our team work diligently every day to provide exceptional service to new homebuyers. This month, we are excited to recognize and congratulate Darlene Benton for being named our March Agent of the Month. Here is some more information about Darlene and her work in our communities in Dallas, Georgia.
About Darlene
Darlene Benton is originally from Blue Ridge, Georgia. After living in South Dakota during her husband's basketball career at Huron University, they returned to Georgia in 1977. Upon her retirement from a career within the United States Government, Darlene began her real estate career in 1999. She explained that she enjoyed working with people on a daily basis. She chose to pursue a new career in real estate because she felt it would allow her to continue to work directly with the public.
Darlene's Role at Kerley Family Homes
Since joining the team at Kerley Family Homes, Darlene has worked as a New Homes Sales Consultant at our Oak Glen and Senator's Ridge communities. One of her favorite parts of being a KFH sales agent is the process. Darlene likes walking homebuyers through every stage of the home buying process. She works hard to learn their wants and needs, and help them find their perfect home. She also enjoys new construction. From the sound of saws and hammers to delivery trucks and on-site construction. To Darlene, these are the sounds of progress and building stunning homes for new homebuyers.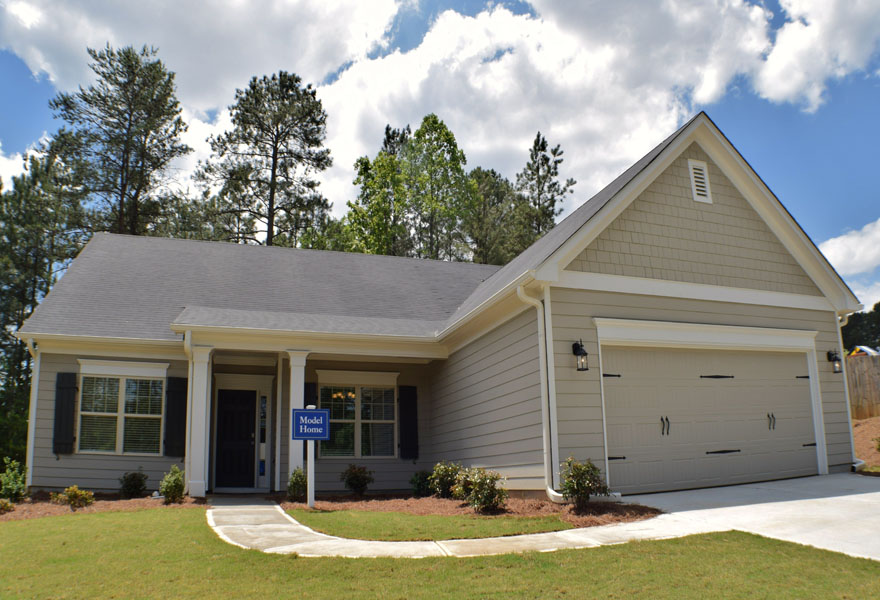 Thank You, Darlene
Thank you, Darlene, for your dedication to providing excellent service to new homebuyers. We are proud to have New Homes Sales Consultants like you in our communities across metro Atlanta. If you are a new homebuyer, take a look at our available homes, or contact us with any questions.