Looking for our most recent news?
It looks like you've found some great information, but it might be a little outdated. For our most recent news on new home communities, financing options, and upcoming events visit our News page or browse our current new home communities.
With a long holiday weekend coming up, it's the perfect time to host a backyard barbecue to round out your summer. After all, nothing beats a warm summer afternoon surrounded by delicious food, family, and friends. Here's a quick guide to help you host the ultimate Labor Day backyard barbecue.
Plan Ahead
The first step in hosting the ultimate Labor Day backyard barbecue is to create a plan. Before you rush off to the store to buy supplies and decorations, take a few minutes to plan out your event. Who are you going to invite? What time should they arrive? Are you going to ask friends and family to bring anything? Will children be there? After you have all these questions answered, you can begin prepping for the ultimate BBQ.
Make a Menu
The most important part of hosting a backyard barbecue is the food. One of the best strategies is to ask your friends and family to bring certain snacks or side dishes. That way all you have to focus on are the main courses, which could include kabobs, hamburgers, hot dogs, ribs, or chicken wings. Of course, you'll want to make sure that you accommodate any specific dietary needs your guest might have (grilled veggies and a salmon burger, anyone?). Remember to ask before the event.
Gather the Essentials
Once you have a final headcount and you've planned the menu, you need to make sure you have all the essentials. This includes the food, tables, chairs, plates, drinkware, and cutlery. To minimize cleanup, buy disposable tablecloths, plates, cups, and utensils. Additionally, if there will be kids at the barbecue, you can use outdoor quilts or old blankets for them to sit on. If you're planning to have a late-night barbecue, you'll also want to make sure you have plenty of lighting whether you use string lights, yard lights, or tiki torches.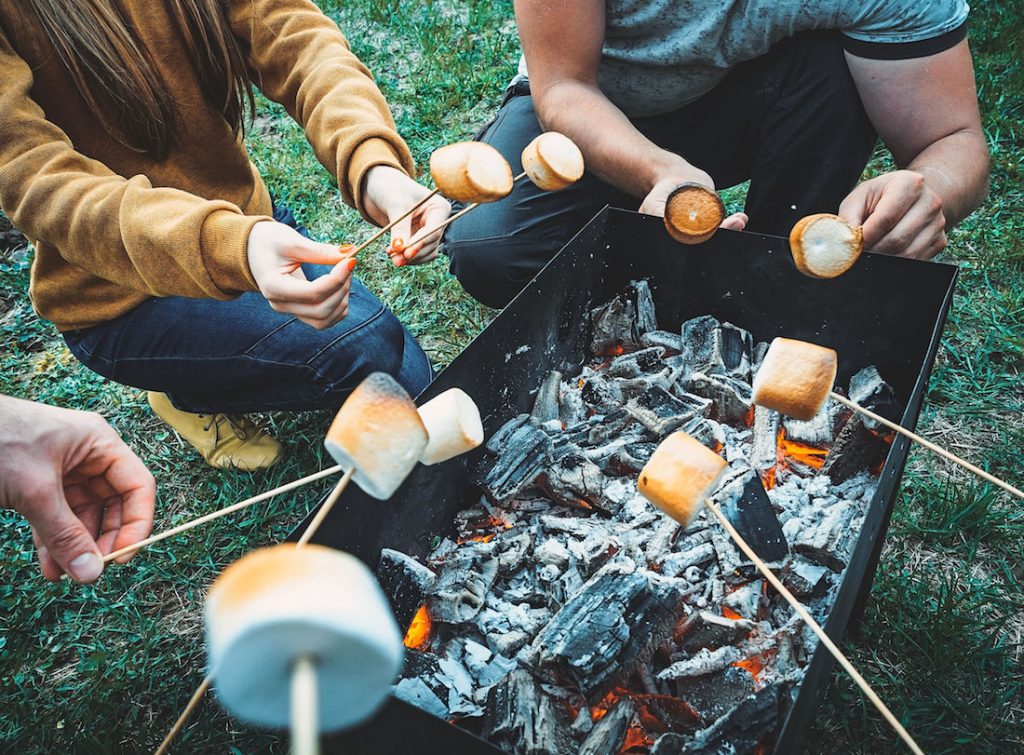 Enjoy a Relaxing Evening
Take advantage of the long Labor Day weekend to enjoy a relaxing evening with your family and friends. Make sure to plan some fun activities for everyone to enjoy together. These can include yard games like corn hole, life-size Jenga, or backyard tic-tac-toe to name a few. After the sun goes down, you can gather around the fire and roast some marshmallows to wrap up the night. Nothing says "good times" like freshly made s'mores!
Make the Most of Your Long Weekend
If you've been browsing the Atlanta market for a new home, there's no better time than a long weekend to explore our currently available homes. Come and visit us at one of the Kerley Family Homes communities throughout metro Atlanta. Our new home sales agents are ready to help you find the perfect home to fit your family's life and style.