Kerley Family Homes Welcomes Suzanne Spivey as Sales Manager
March 5, 2015 • Kerley Family Homes News
Looking for our most recent news?
It looks like you've found some great information, but it might be a little outdated. For our most recent news on new home communities, financing options, and upcoming events visit our News page or browse our current new home communities.
[ATLANTA] March 4 , 2015 
Berkshire Hathaway welcomes Suzanne Spivey to her new position as Sales Manager with Kerley Family Homes. Kerley Family Homes is thrilled to be working with Suzanne who has over 30 years of real estate experience bringing quite a bit of talent to the table.  Results oriented, Suzanne is a self starter with a diversified background in on-site sales, community marketing and sales management. 
Suzanne earned her real estate license in 1977 and very quickly procured her Broker's license in 1982.  Suzanne has worked with Atlanta's top new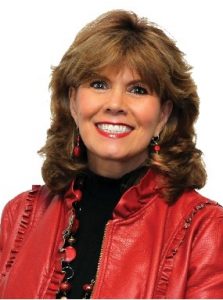 home sales companies for over 30 years. Suzanne is a native Georgian and is an avid sports fan.  She and her husband reside on Lake Lanier.
 Some of her career achievements include being honored as  the first Sales Manager of the Year in 1991 as well as serving as Chairman of Atlanta Sales and Marketing Council in 1991 and 1995 and she was also awarded the 1995 Associate of the Year for Atlanta Homebuilders Association(the first Realtor to ever be honored with this award) plus many more awards and designations.
 Suzanne worked her way up through the ranks and proved her abilities over and over again.  Suzanne's responsibilities included on-site sales, marketing and sales management of on-site communities for numerous Atlanta area builders over the years. Multi-tasking is one of Suzanne's daily management skills.  She is a team player possessing excellent problem solving, leadership and people skills.  Her flexible, people oriented personality allows her to manage agents and clients with ease! 
Kerley Family Homes is proud that Suzanne has joined forces with their family-owned business as one of their Sales Managers and looks forward to a happy and prosperous union.
 About Kerley Family Homes: Gene Kerley, master carpenter and former president of one of America's top 50 builder companies, has joined forces with his builder son to form Kerley Family Homes, Atlanta's newest home building company. Gene and Joe Kerley share a lifelong passion for building value-packed, fine homes in prestigious neighborhoods. Their commitment to family values and meeting home buyers' needs leads them to form individual relationships with each buyer. 
Kerley Family Homes, a Certified Professional Home Builder,  is now building in Cherokee, Cobb, Coweta, Douglas, Forsyth, Fulton, Gwinnett, Henry and Paulding counties where their homes range from the $100's to the $300's.