Looking for our most recent news?
It looks like you've found some great information, but it might be a little outdated. For our most recent news on new home communities, financing options, and upcoming events visit our News page or browse our current new home communities.
The layout of your kitchen should match your lifestyle. Need room for meal prep? What about strategically placed appliances for maximum efficiency? Or a nice, open kitchen that takes full advantage of the space? You'll find kitchens with all of those features and more in Kerley Family Homes. We've been sharing various Kerley features throughout our Style Series, but today, we showcase three common kitchen styles, and the Kerley Family Homes communities you can find them in.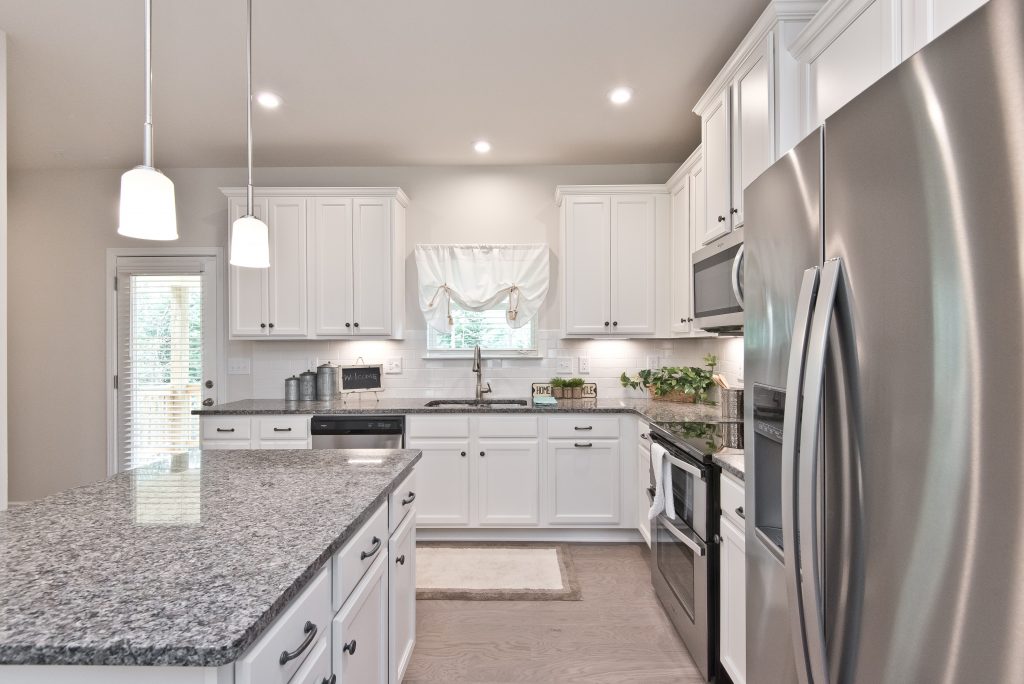 L-shaped
The L-shaped kitchen is a classic configuration loaded with benefits. Appliances can be placed on either side to help the prep process move smoothly, and there's enough counter space to handle everything you need. The L-shaped kitchen is also out of the main traffic area, meaning you can get things done without bumping into anyone. As it opens onto the casual dining space, you can enjoy quick stove-to-table meals with the family. This convenient L-shaped kitchen in Cantrell Crossing features a pantry tucked into the corner for easy access.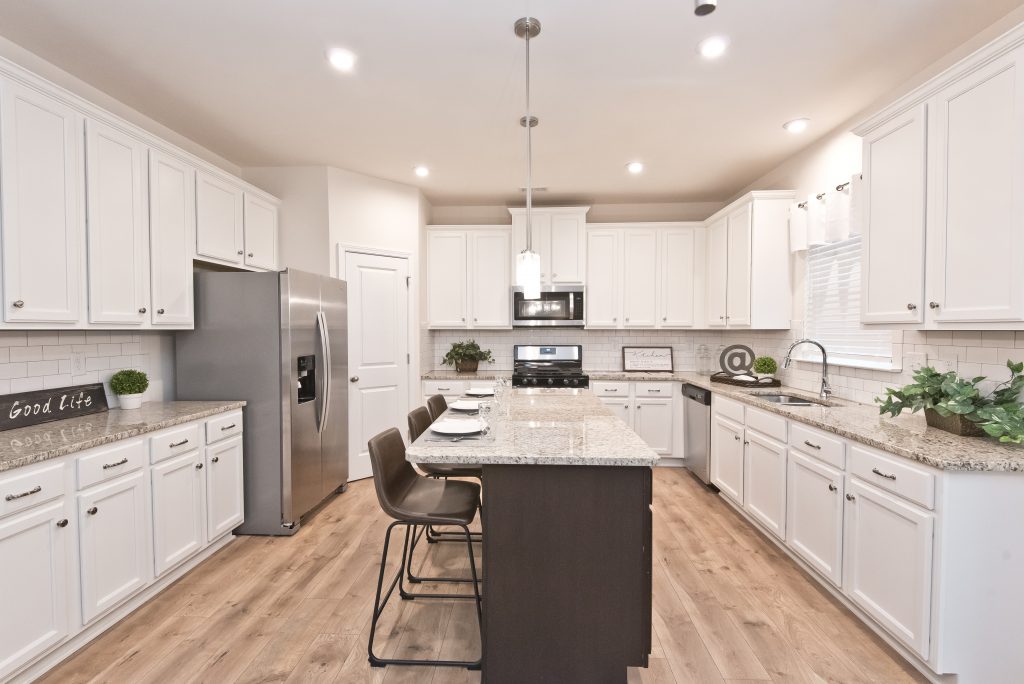 U-Shaped
A U-shaped kitchen uses your space to the fullest. This open concept kitchen design offers plenty of storage space with cabinetry and appliances mounted all around. This Kerley kitchen features an island and breakfast bar to expand available eating and counter space. This smart U-shaped kitchen in Chimney Hill opens directly onto the breakfast area with a view of the family room as well.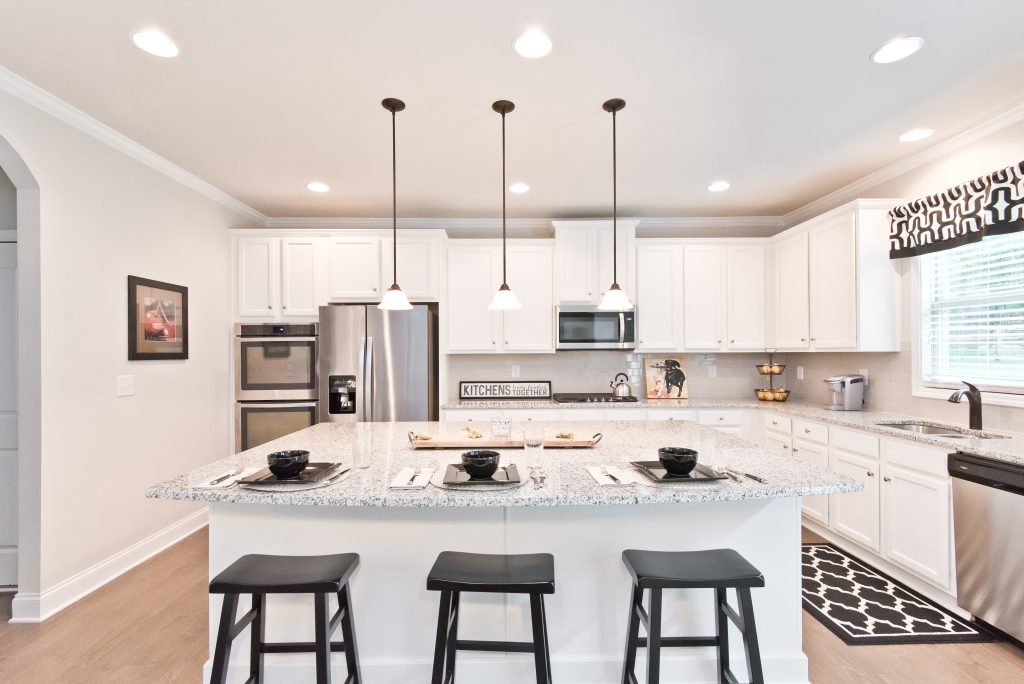 Big Island
Available as part of multiple kitchen styles, a large, central island is a game-changer. Plenty of space means you can serve whole meals here, use it as a buffet, or prepare several different dishes at once. These massive centerpieces are also visually stunning. This gorgeous kitchen in River Rock really shows off just how much a big island adds to the space.
Stylish Kitchens, Total Value
You'll find plenty to love in these stylish Kerley Family Homes kitchens, and there are more layouts than these to explore. Follow us on Facebook to see even more beautiful Kerley Family Homes designs. Also, take a look at all the communities we're building to discover all of our different home styles. When you find the one that's right for you, schedule a tour, and start your home buying journey with Kerley Family Homes today.