Looking for our most recent news?
It looks like you've found some great information, but it might be a little outdated. For our most recent news on new home communities, financing options, and upcoming events visit our News page or browse our current new home communities.
You have your wonderful master suite, the guests have their cozy bedroom, but what about the kids? In a home from Kerley Family Homes, you'll find spaces of all different kinds to fit your family, including a variety of kids' bedrooms to choose from. Whether you're moving with little ones, teens, or a young adult, there's a bedroom (or bedrooms) in your new home from Kerley Family Homes to meet your needs. Take a look at the kids' bedroom styles in Kerley communities near you.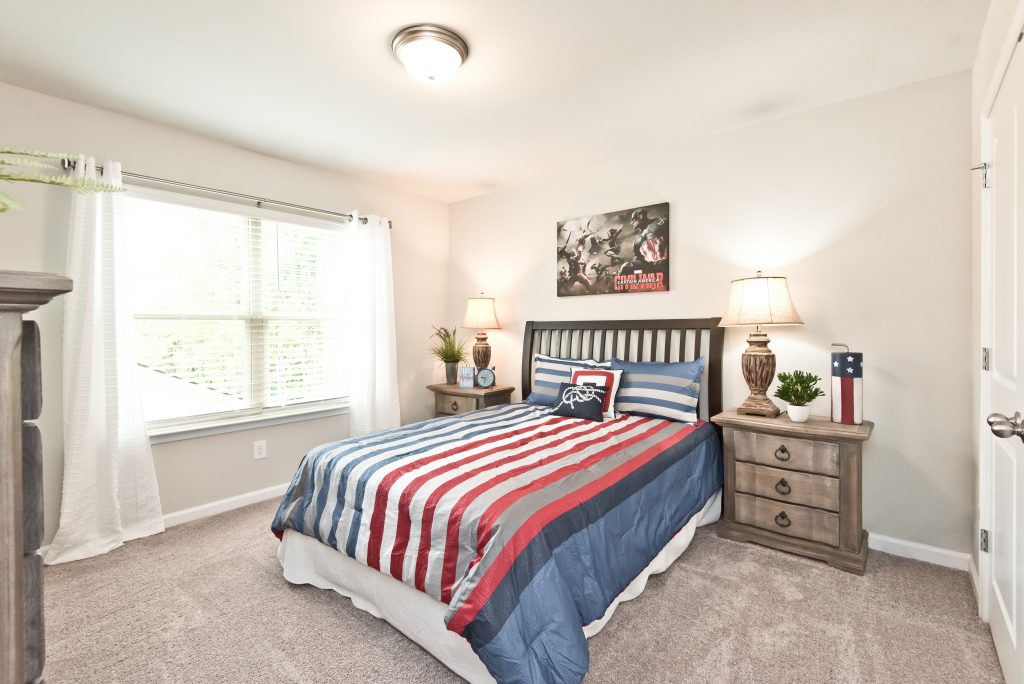 Classic Single
A single bedroom provides everything you would need for one child. A closet for storage, plenty of space, and a window for nice natural light and fresh air. Perfect for growing into, your child can occupy a single bedroom for as long as they're under your roof. This single bedroom in Villas at Hickory Grove is ideal, and is one of two, accompanied by a double-vanity bathroom upstairs in the Hickory floor plan.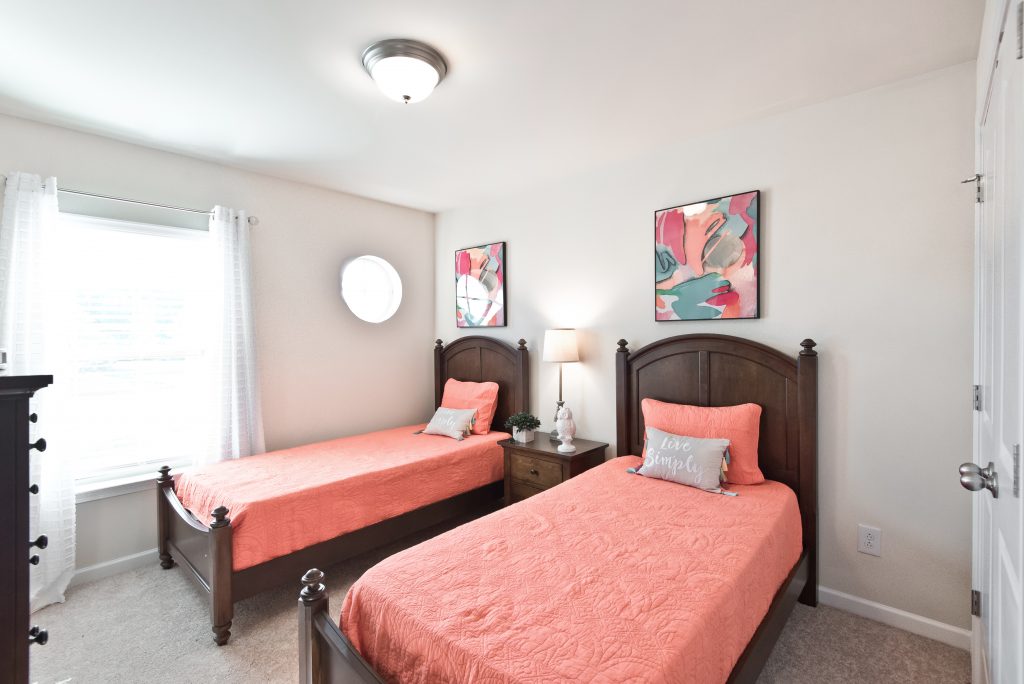 Two-in-One
Perfect for young siblings, any bedroom with enough space can be converted into a two-in-one. Make bedtime more manageable, and keep all their belongings together in one place. This two-in-one in Village at West Cobb has enough room for two beds as well as storage for clothing and toys. As soon as they outgrow the two-in-one setup, this can easily be converted to a single bedroom.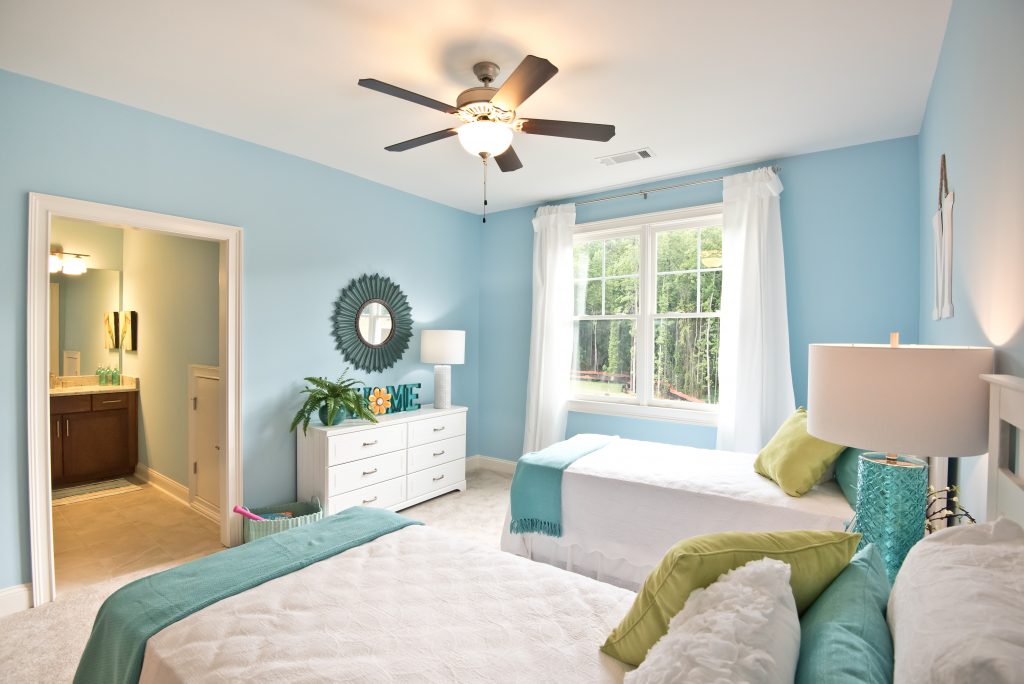 Kid's Suite
Mornings and evenings get so much easier when the bathroom is literally steps away. Getting ready for the day, brushing their teeth, and preparing for bed can all happen with no fuss in a bedroom suite. These kids bedrooms are also well-suited to the two-in-one configuration, as often they have a walk-in closet for generous shared storage – like this one in Heritage at Kennesaw Mountain. 
Just Right for Your Family
Every home from Kerley Family Homes is built with options to fit your family. Whether you're looking for an ideal place for your family to grow, or somewhere your kids will have a great new start, find it in one of our homes. Contact us to learn more about the communities listed here, or anywhere else we build. With Kerley Family Homes, everyone gets a great space to call their own.