Looking for our most recent news?
It looks like you've found some great information, but it might be a little outdated. For our most recent news on new home communities, financing options, and upcoming events visit our News page or browse our current new home communities.
With the Fourth of July quickly approaching, it's time for cookouts, gatherings with family and friends, and of course, fireworks! To help you plan where to spend your Fourth of July, we've put together a list of some family friendly Independence Day events taking place near our Kerley Family Homes communities around Metro Atlanta.
Cartersville 4th of July Celebration
When: 9:00 am – 10:00 pm
Where: Downtown Cartersville and Dellinger Park
Take a trip to downtown Cartersville on July 4th for an entire of day of patriotic festivities. The celebration begins with the Fourth of July Parade in downtown Cartersville at 9:00 am. Following the parade, make your way to Dellinger Park for live music, children's activities, arts and crafts, and more. The night will end with fireworks scheduled to begin after 9:00 pm.
New home communities in Bartow County: Maple Village
Fourth in the Park
When: 10:00 am – 9:30 pm
Where: Marietta Square
Marietta Square is the place to be on the 4th of July if you live in Cobb County. Kick the day off with the annual Fourth of July parade. The parade features more than one hundred entries that will make their way through the 1.5-mile parade route. After the parade, head to Marietta Square to enjoy a variety of concessions, an arts and crafts show, live music, as well as a kids zone. The fireworks are scheduled to light up the sky around 9:30 pm accompanied by the sound of patriotic music.
Nearby Cobb County communities: Heritage at Kennesaw Mountain, Powder Springs Village, The Enclave at Powder Springs
City of Douglasville 4th of July Fireworks
When: 10:00 am – 10:00 pm
Where: Hunter Park
If you are a resident of Douglas County, you won't want to miss the City of Douglasville 4th of July Fireworks. Begin your day with the Fourth of July parade down Church Street at 10:00 am. Then, from 11:00 am to 2:00 pm, head to Hunter Memorial Park for a community festival. The festival will include live entertainment, food, arts and crafts, as well as a kids zone. At dusk, the fireworks spectacle will begin at Hunter Park. For the best place to view the fireworks, be sure to grab your spot at Arbor Place Mall!
Kerley Family Homes communities in Douglas County: Brookmont Reserve, Brookmont – The Enclave, Holly Springs, Perennial Walk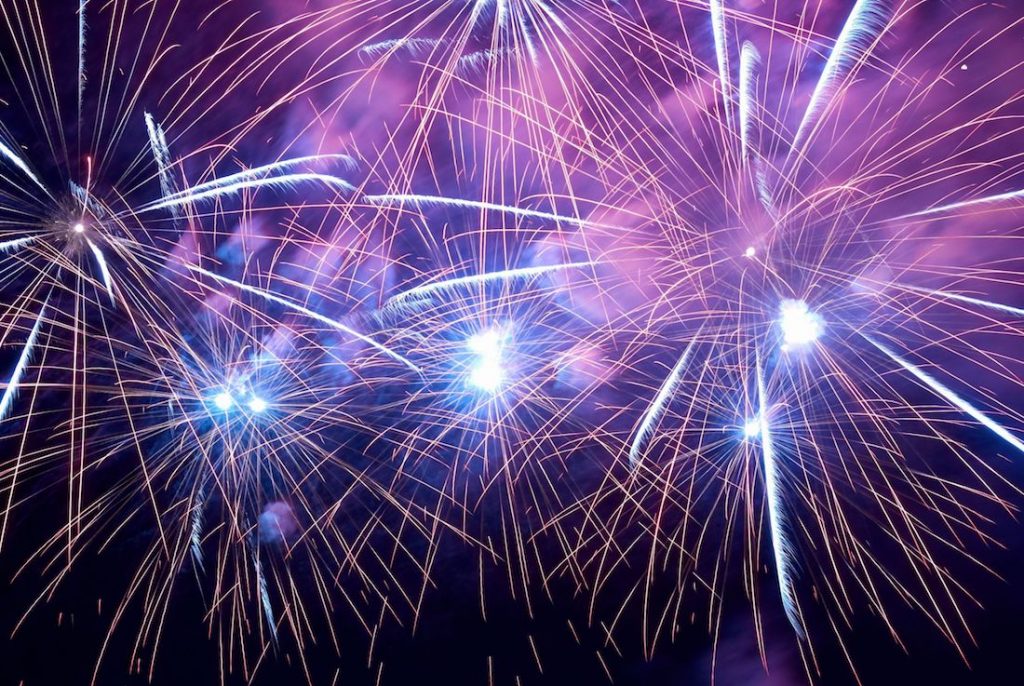 July 4th Celebration at the Cumming Fairgrounds
When: 10:00 am – 10:00 pm
Where: City of Cumming Fairgrounds
On July 4th, the Cumming Fairgrounds will host its annual July 4th Celebration. Beginning at 10:00 am, your family will enjoy live music, a kids zone, as well as a variety of food vendors and activities. Similarly, there will be a dance, hot dog eating, pie eating, and pizza eating contest this year. The fireworks finale is scheduled to start at 9:30 pm.
Forsyth County new home communities: Montclair, River Rock
Happy Independence Day from Kerley Family Homes
With family friendly Independence Day events happening all around Metro Atlanta on the 4th, you're sure to find the right spot for your family & friends to enjoy. We hope you have a safe Fourth of July holiday while you're out celebrating the great nation we live in. Happy Independence Day America from everyone at Kerley Family Homes.