Looking for our most recent news?
It looks like you've found some great information, but it might be a little outdated. For our most recent news on new home communities, financing options, and upcoming events visit our News page or browse our current new home communities.
Functional and attractive. Custom built-ins are the perfect home accessory to add extra storage space to your home. Perhaps the greatest draw of custom built-ins is their ability to make use of areas that might otherwise remain vacant in your new home. From a hall tree in the mudroom to bookshelves in the living room, there are several ways to incorporate built-in pieces throughout your home. Here's a look at a few custom built-in options we offer in homes throughout our Kerley Family Homes communities.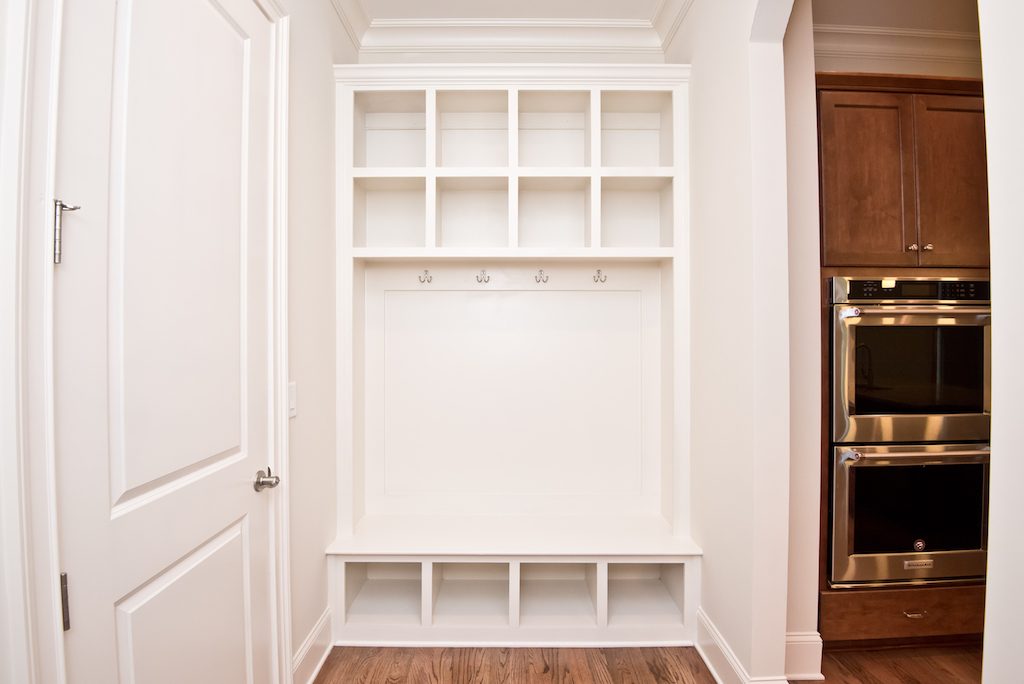 A Mudroom That Works for You
Are you one of those folks who prefers to kick off their shoes the minute you walk in the door? Do your kids throw their backpacks on the ground the moment they step foot in your house? Having a built-in hall tree in your new home will help keep the area by the entrance from the garage tidy year-round. You can assign each member of the family a specific hook and cubby to store their jacket, shoes, backpack, and more. It's also a great place to hang guests' winter coats when they're visiting for a holiday dinner or party.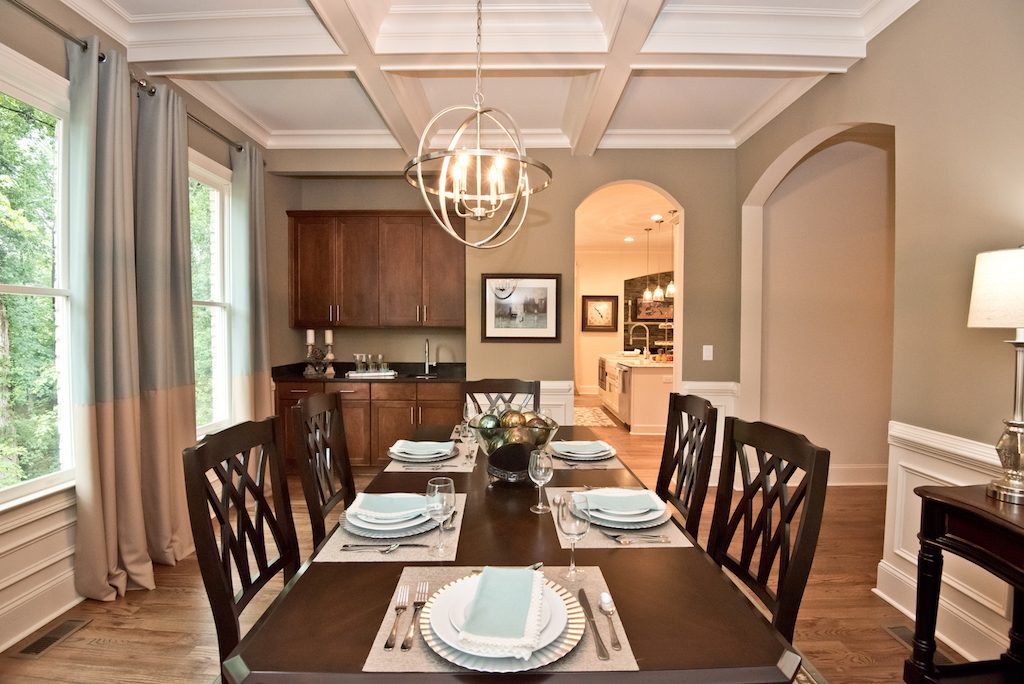 The Perfect Dining Room Bar for Entertaining
One way to make the most use of the space in your dining room is adding a built-in bar area. Equipped with cabinets and a sink, it's the ideal place to store your fine china and tablescape decor. Instead of walking back-and-forth to the kitchen or a closet at the other end of the house, everything you need to prepare for a nice dinner is right in the dining room.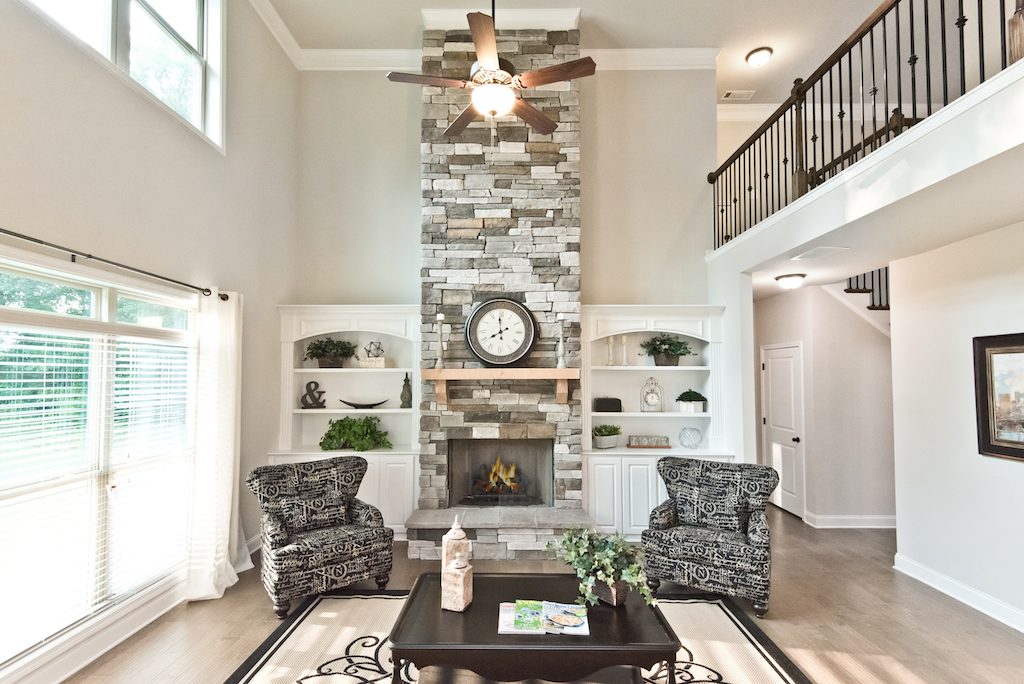 Bookshelves That Add Character
Custom built-in bookshelves are an excellent way to add dimension and character to any living room. Instead of a blank wall on either side of the fireplace, they provide a space for storing antiques, books, and other home decor items. If you mount a television over the fireplace, you can also store a blu-ray player and all your movies in the cabinets. This gives you easy access to watch your favorite film without taking away from the beautiful aesthetic of your home.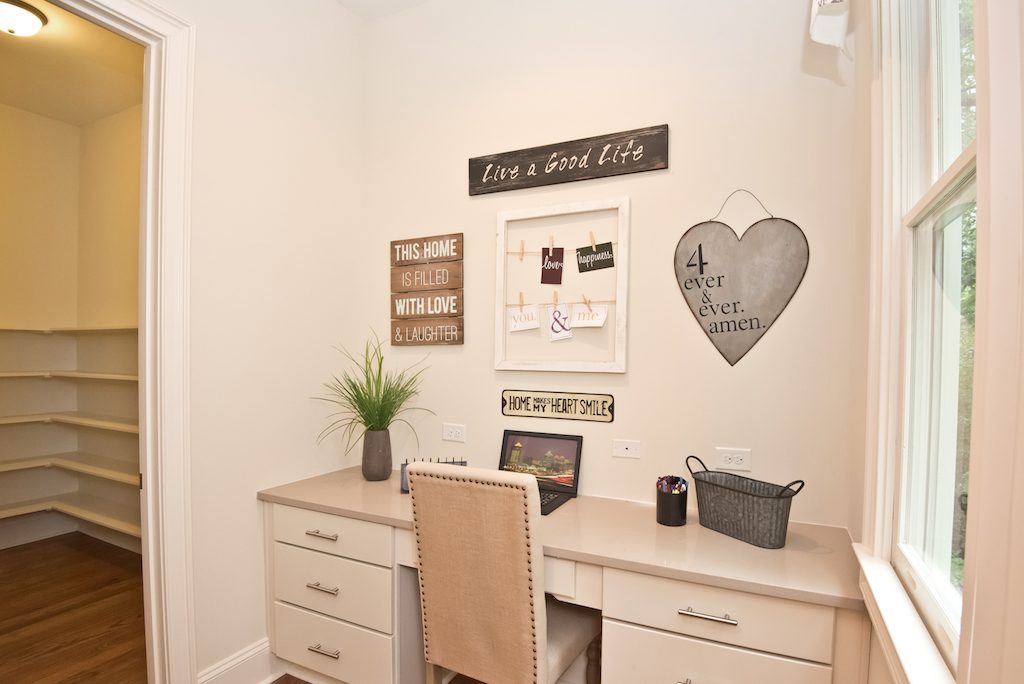 A Stationary Space for Productivity
Another functional custom built-in found in our homes are desks. It gives you a stationary workspace to use for a variety of activities. Among these are paying the bills, organizing the family calendar, overseeing the kids do their homework, and more. They fit perfectly in small areas by a window for natural lighting.
It Starts With the Home
Determining which custom built-ins you prefer starts with finding your new home. Are you looking for a townhome? Ranch plan? 2-story home? From Bartow County to Newton County and Fulton County to Forsyth County, there's a Kerley home waiting for you. Tour one of our metro Atlanta communities or browse our available homes to find the one to call your own.