Looking for our most recent news?
It looks like you've found some great information, but it might be a little outdated. For our most recent news on new home communities, financing options, and upcoming events visit our News page or browse our current new home communities.
We started 2018 as #8 of Atlanta's Top 25 Homebuilders, and it's been an incredible year since then! From new land acquisitions to Grand Openings and record-setting sales, this year we've been very busy at Kerley Family Homes. As 2018 comes to a close, we're taking some time to reflect on some of our milestones throughout the year. Here's a look back at some of our most exciting news from the past 12 months — our 2018 year in review.
January – March: Kicking off 2018 with a Bang!
In January, we began work on the Kerley Family Homes Design Studio. We understand that buying your new home is one of the biggest investments you'll make during your life. We also know the importance of having the ability to tailor it to fit your personal style. That's why we set out to launch the Design Studio in 2018 — to give you, the homebuyer, the ability to customize your home with the perfect design options.
The first quarter of 2018 ended on an equally exciting note. In March, we celebrated a record-setting 101 homes sold!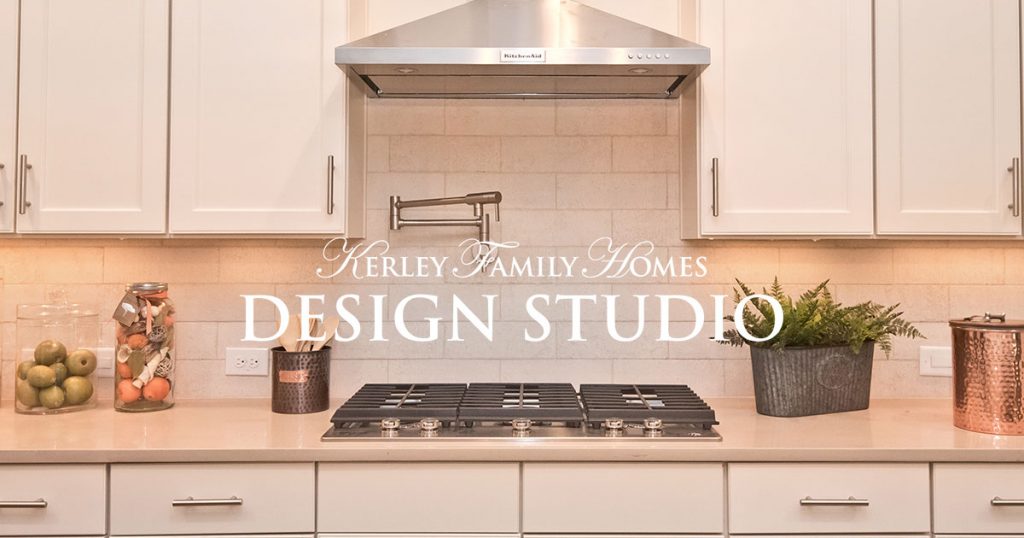 April – June: The Start of Something New
The second quarter of 2018 kicked off by opening the Kerley Family Homes Design Studio to the public. Here, we put everything on display from lighting and flooring to cabinetry, countertops, built-ins, and more. In April, we began taking appointments for homebuyers to visit the Design Studio to make the perfect design selections for their new home.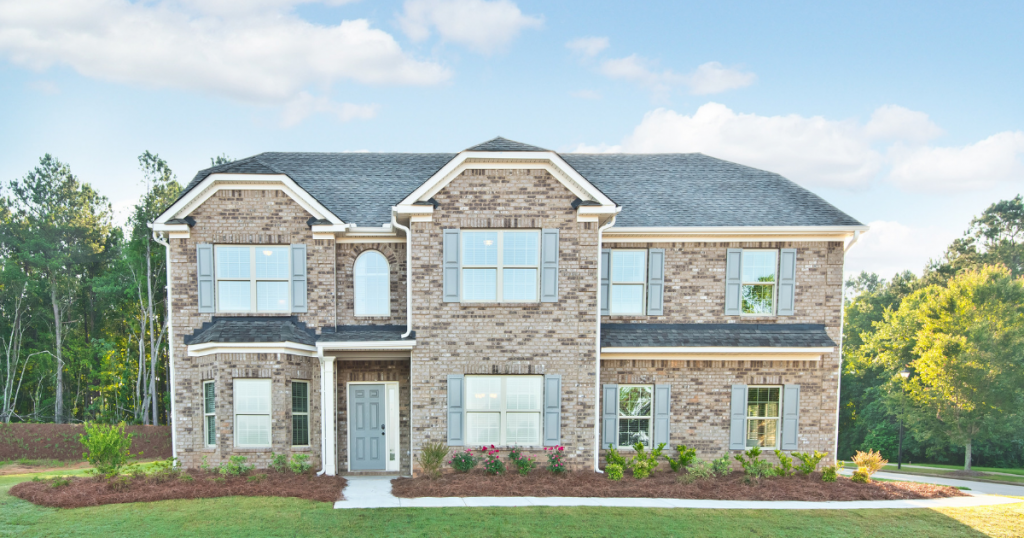 In May and June, we held Grand Opening events for two new Kerley Family Homes Communities — River Rock in Ball Ground and Ozora Lake in Loganville.
July – September: A Tale of New Communities to Come
The highlights of the third quarter of this year were the Community Kickoff events for two new neighborhoods. In September, we held both the Overlook at Hamilton Mill and View at Cedar Mountain Community Kickoffs. This marked the launch of a new era of  Kerley Family Homes communities as we continue to build new neighborhoods throughout metro Atlanta.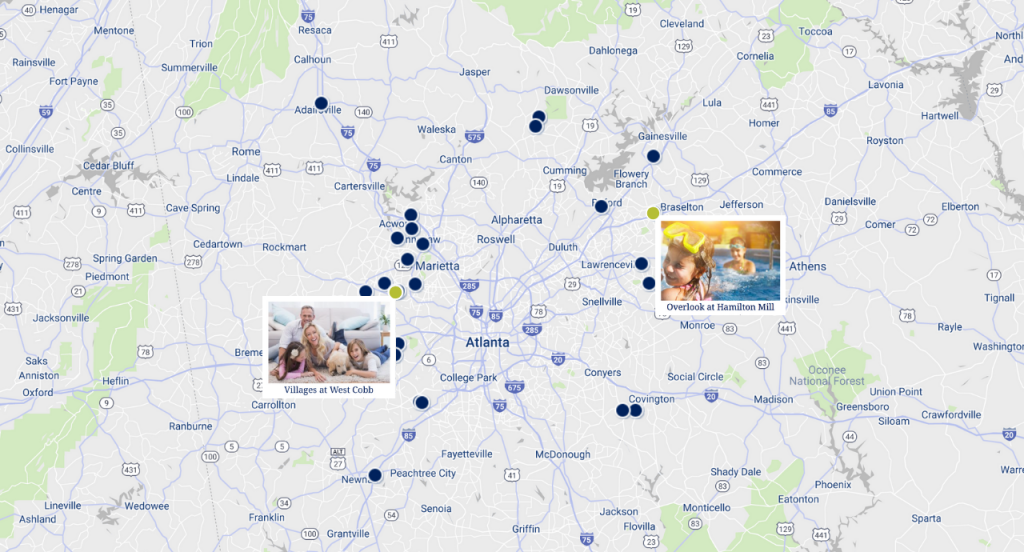 October – December: Looking Forward to the Future
In October of this year, we celebrated the promotion of three members of the Kerley Family Homes family. Sam Bass became our President, Andrew Earwood was promoted to Vice President of Construction, and Tommy Shelley was promoted to Vice President of Purchasing.
Just as we started the fourth quarter with new promotions, in December, we ended 2018 with something new as well. This month two new Kerley Family Homes communities were added to our list of neighborhoods.  We held the Village at West Cobb Community Kickoff in Powder Springs, and plan to hold the Grand Opening in early 2019. Similarly, we finished out this incredible year with the Grand Opening of our newest Gwinnett County neighborhood, Overlook at Hamilton Mill in Hoschton.
More to Come in 2019
While this year has been a year of growth and new development at Kerley Family Homes, we have our eyes set on new things to come in 2019. From brand new communities to our Quality Air initiatives, we have some exciting things in the works! Stay tuned for more information in the coming weeks.
As we count down the days to 2019, we wish you and your family a very happy New Year!